Clothing repair (Kiev) with a quality guarantee for the entire service of work. Clothing repair Solomensky district. Clothing repair Pechersk Kiev. The most convenient way is to order clothing repair in a professional and high-quality studio (Kiev) +38 (063) 970-78-78. Prices for such a service are from 100 UAH and above. However, even in a high-level atelier (Kiev), prices for a clothing repair service are several times lower than the cost of a new thing. And performing a neat restoration is a much more rational solution than wasting a lot of personal time shopping in search of a replacement. In addition, contacting a professional and high-quality studio (Kiev) of the flagship Fashion House Voznesenskaya to repair things, clothing repair and repair of accessories, you get a guarantee for high-quality performance of the service.
Each person, referring to the master who conducts tailoring and clothing repair, comes with the hope that he will magically help him to renew the feeling of joy and comfort from using this or that thing. Therefore, every master must understand that, by definition clothing repair involves more than just mechanical performance of work. You need to have a strong desire to help the client and, most importantly, when restoring clothes, to be able to invest a piece of your magical ability to give a second life to the customer's favorite thing.
What to do if expensive branded clothing has fallen into disrepair? Or your favorite trousers, jeans, coat, jacket, fur coat no longer suit you in size: too tight or vice versa - just hang on you ugly like on a hanger? Buying new things is not always the right way out. Where to put all arriving clothes? After all, the cabinet is not rubber. And to buy a new exclusive branded item instead of a spoiled old one, most likely, will not work, because couturiers sew clothes for a certain season and in limited quantities - they simply have no right to "repeat". In all such situations, you should contact the Voznesenskaya Flagship Fashion House in order to produce a professional and high-quality clothing repair in Kiev. Masters of tailoring and restoration of clothes, provide a full range of services: tailoring, altering, fitting, high-quality repair of outerwear, restoration of products, repair of knitwear, repair of knitted products and much more!
Contact a professional craftsman who sews clothes and clothing repair can be with any question on the restoration of things. The main thing is to call right now. Don't put off clothing repair for later: it is better to restore all things before the season starts The professional craftsmen of the Voznesenskaya Flagship House of Fashion have many orders at the beginning of a particular season. Therefore, in order not to wait for a long time, you should hurry up and bring the item right today to one of our salons - an atelier in Kiev.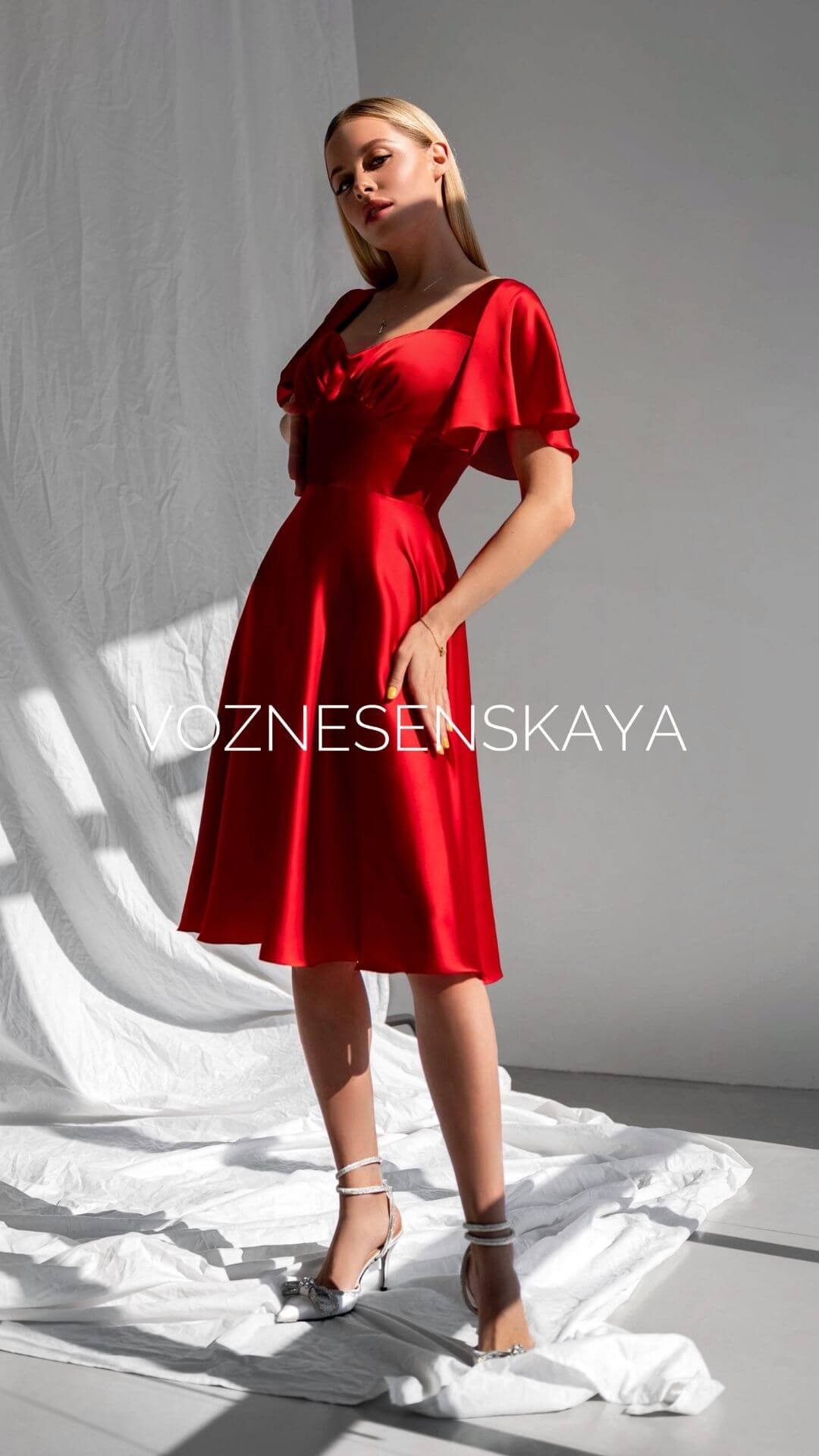 Repair of clothes and fitting of products according to the silhouette of the figure
Clothing repair Kiev and the fitting of clothes to the figure is a success for those who like to look perfect. In high-quality clothes, its owner or wearer makes the best impression, as well-fitting clothes speak volumes. However, often, having bought a thing, or after a period of short wearing it, you may encounter some problem when you want to replace, fix, expand, lengthen or alter something. In such a situation, it will help again clothing repair Kiev has long been using the services of professional specialists of the Voznesenskaya Flagship Fashion House. Clothing repair of any complexity or repair of accessories is carried out with a guarantee - our master bears personal financial responsibility to the client for the performance of his work.
If you need not only to restore clothes, but also small services - for example, fitting to a figure, shortening jeans, shortening trousers, in these cases, you should also contact a Kiev studio, where your wishes will be fulfilled by professional masters - virtuosos using new equipment in different operating rooms industrial machines providing professional stitches and stitches.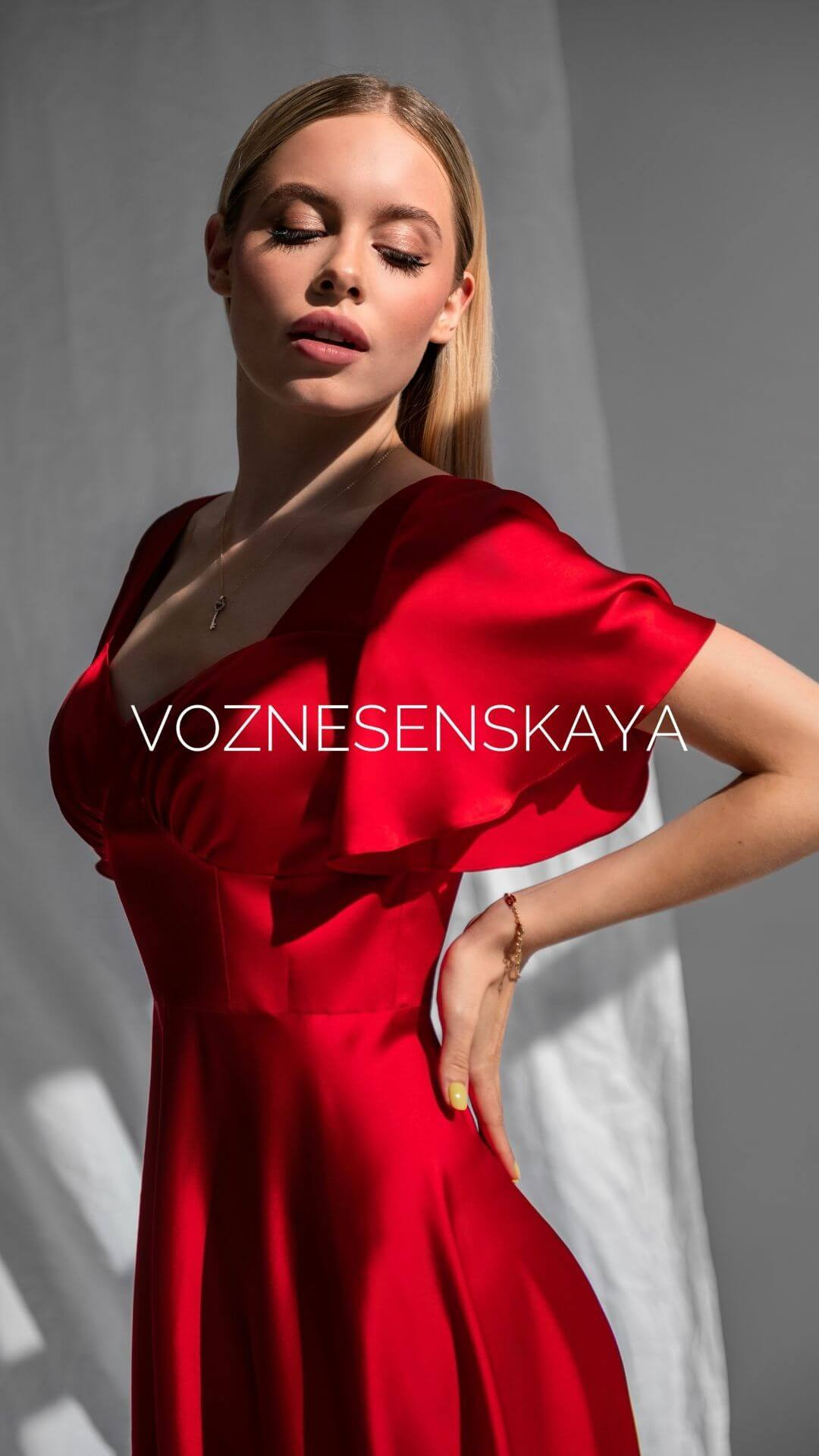 High-quality fur restoration, altering sheepskin coats, fur coat repair, leather clothing repair
High-quality restoration of fur products of any assortment; fur coat repair, leather repair, leather clothing repair, sheepskin coat repair, clothing repair all types from small to large jobs. We note right away that the Flagship Fashion House performs not only clothing repair from fabric. Our specialists repair leather goods, fur, repair sheepskin coats, fur coats, providing customers with a full service, for example, restoration, alteration, dyeing and dry cleaning of products.
A high-quality alteration or restoration of a sheepskin coat implies the experience of the master and the availability of special equipment - a machine that gives small and large stitches up to 1 cm. Such machines in Kiev are located only in the House of Chanel and here in the Voznesenskaya Flagship House of Fashion. For high-quality repair of clothes in Kiev and fitting of products, auxiliary tools and materials are also needed to remove lint between the seams. You have probably already realized that only experienced specialists can perform professional repair of a sheepskin coat or leather goods. Order clothing repair only from professionals - this is a guarantee of the safety of your product and receiving quality service!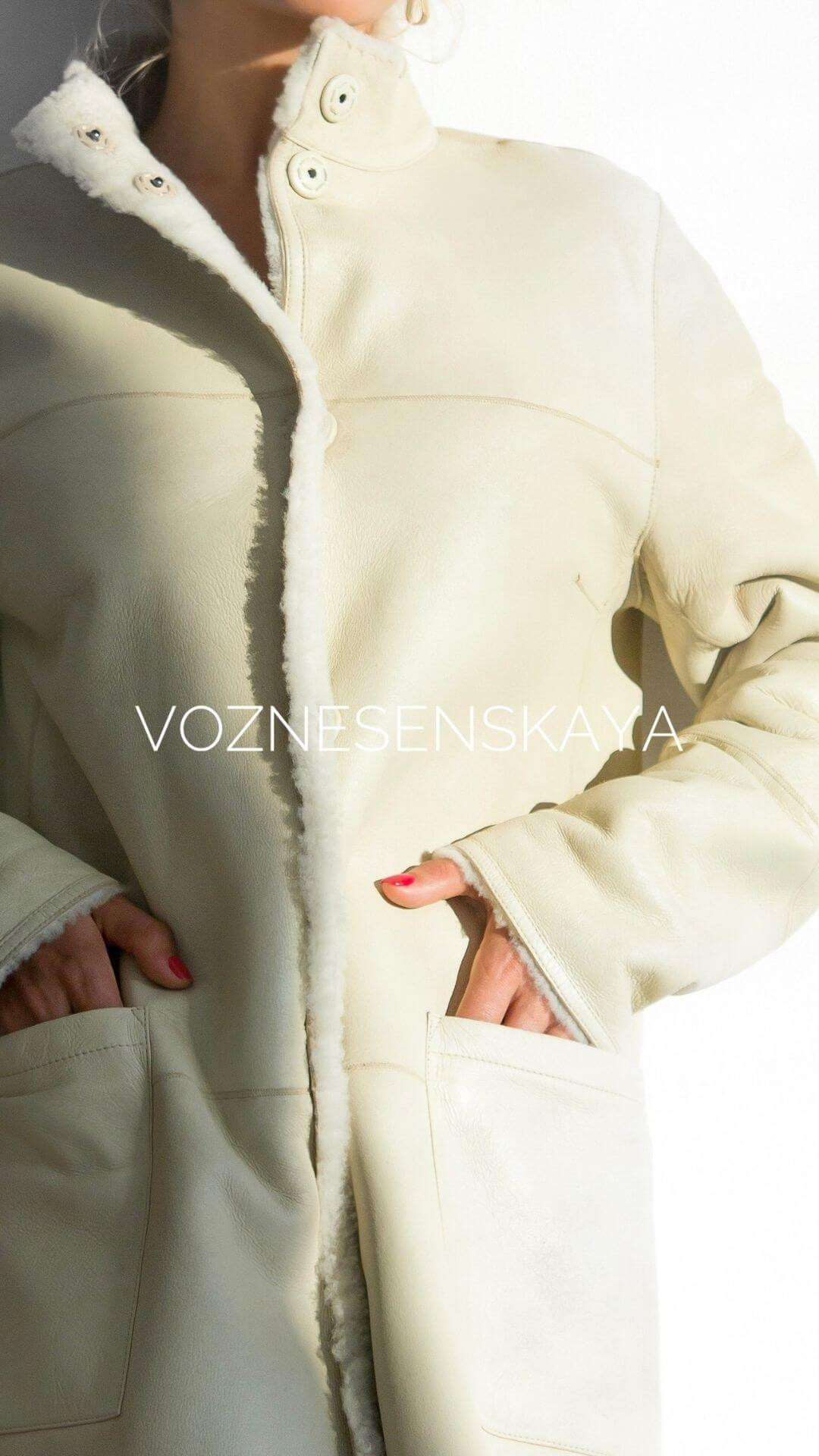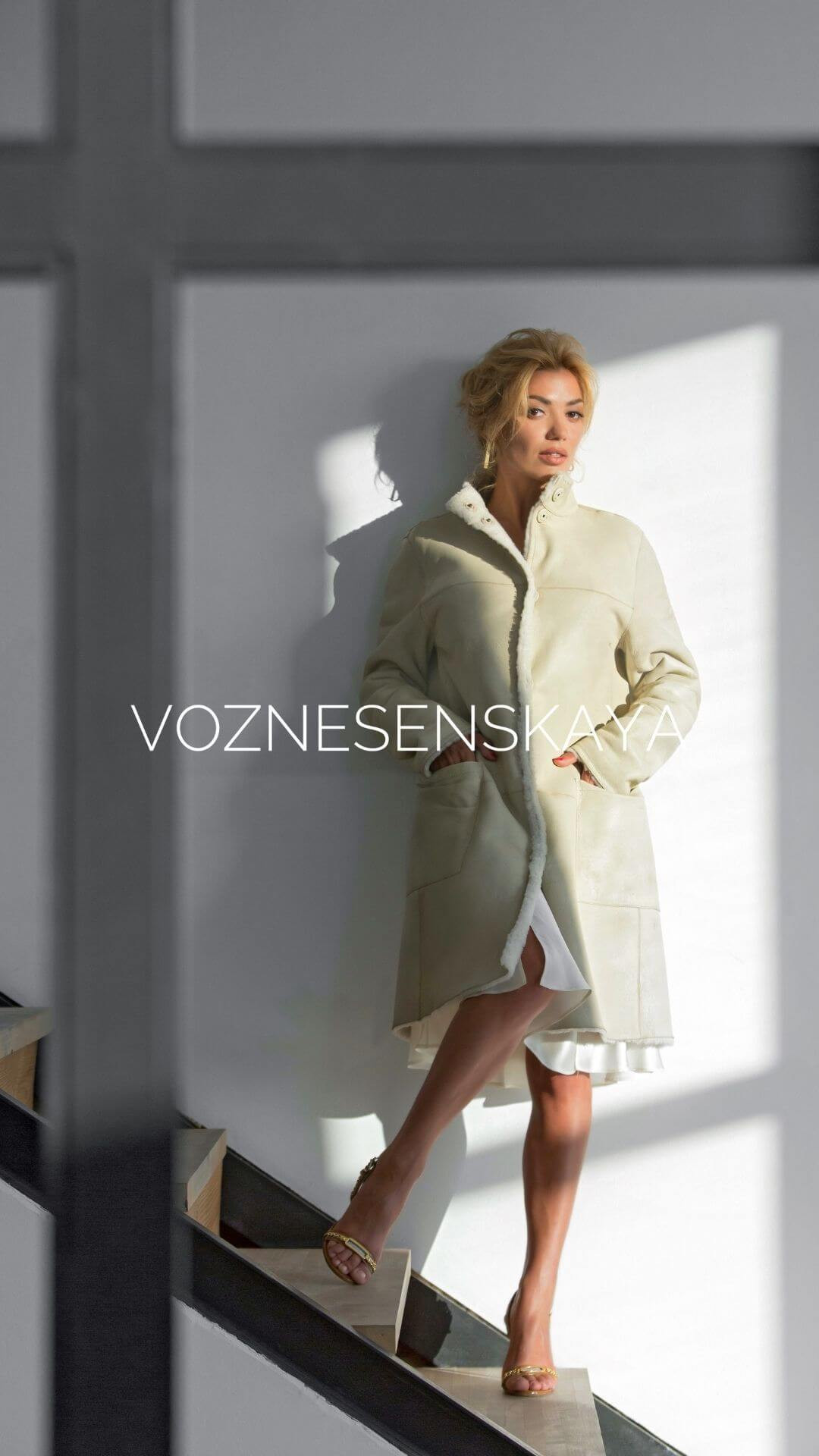 Special equipment for leather and clothing repair
As mentioned a little above, the Voznesenskaya Flagship Fashion House has unique equipment for sewing any range of products and for repairing leather products. Our specialists have the opportunity to use stitches for various thin and thick leathers from small to the largest (from 0.1 mm to 1 cm) with the use of various attachments so that the leather does not "come off" and does not get caught during slipping when sewing. The equipment must be operated by a professional craftsman who knows all the nuances of working with leather.
Thanks to the experience of our craftsmen and the availability of professional equipment, we quickly eliminate even difficult cases - ruptures of the sheepskin coat. Yes, this is also being fixed. Here the choice is up to the customer: replacement of a part or a piece of break. To get a more detailed consultation, call our masters today.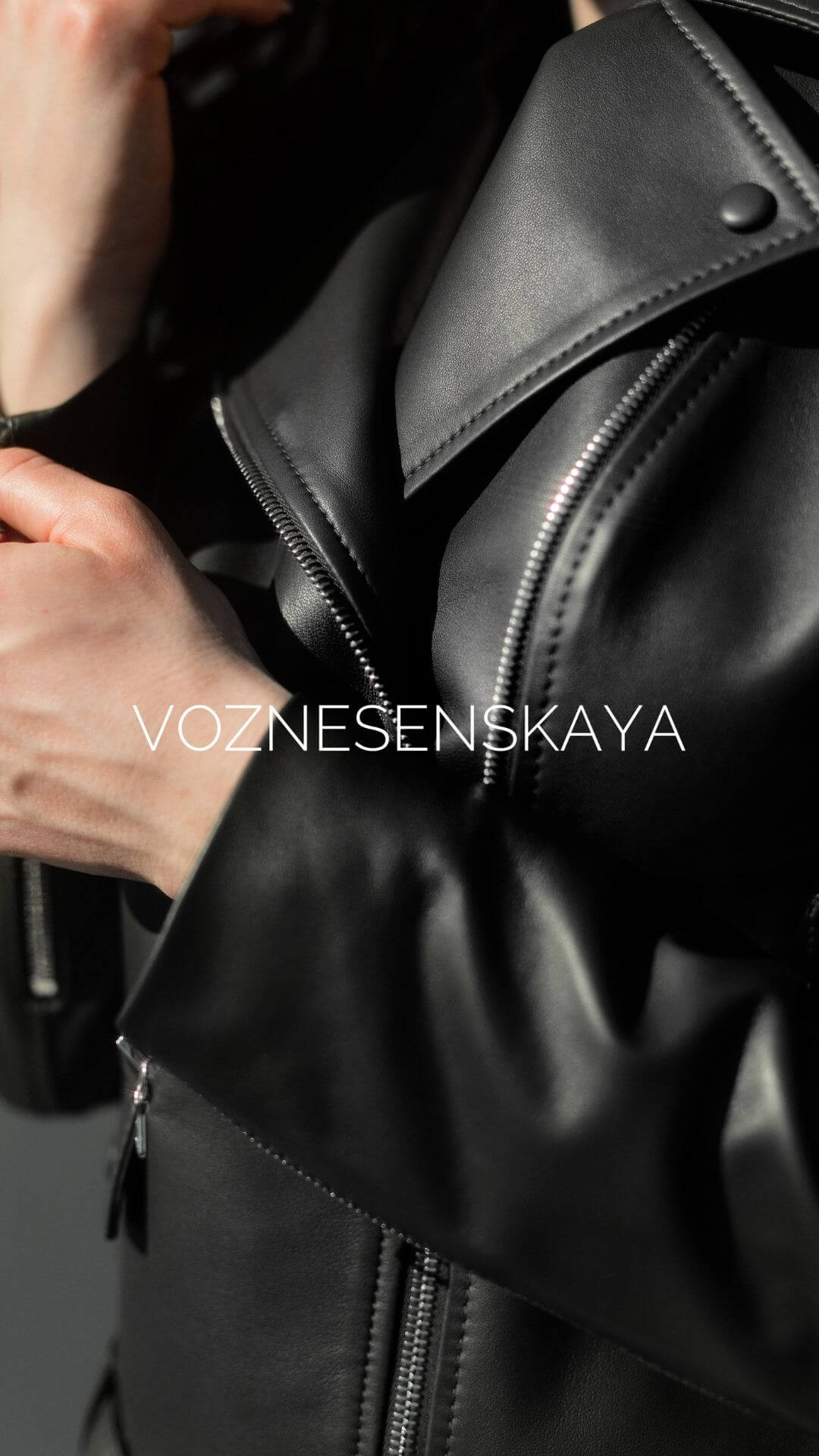 All this can and will be done with pleasure by our specialists! To order the required service, just call one of our phones or write to us on Viber. +380639707878
Repair of knitwear and fitting of knitwear to the figure
In order to carry out a high-quality repair of knitwear and fit knitwear, we use various treatments: knitted stitches, chain stitches, narrow and wide, which are usually used along the edge of stretching products (bottom of blouses, T-shirts, knitted trousers, dresses, skirts and in various sportswear). In this case, knitted seams are used when repairing clothes at the bottom of the sleeves and at the top in the neck of the products. Such seams are elastic when stretched, do not crack or burst. If you need to repair knitwear, be sure to contact our masters!
Masters of the Voznesenskaya Flagship House of Fashion also skillfully carry out the restoration of knitwear: we eliminate gaps, raise loops, sew up holes, but do not just "sew up" them, but do the same as you have done according to your drawing, which in the end, practically nothing is visible. You won't even remember where the gap was.
The knitwear specialists of the Voznesenskaya Flagship Fashion House are always at your service.
Our craftsmen perform:
restoration and repair of knitted clothes;
fitting knitwear;
individual tailoring from jersey;
production of knitted parts;
restoration of tears in knitwear;
lifting loops;
shortening of knitted clothing;
elongation;
narrowing of knitted clothes;
adding knitted fabric to the product;
edging;
bowling and much more.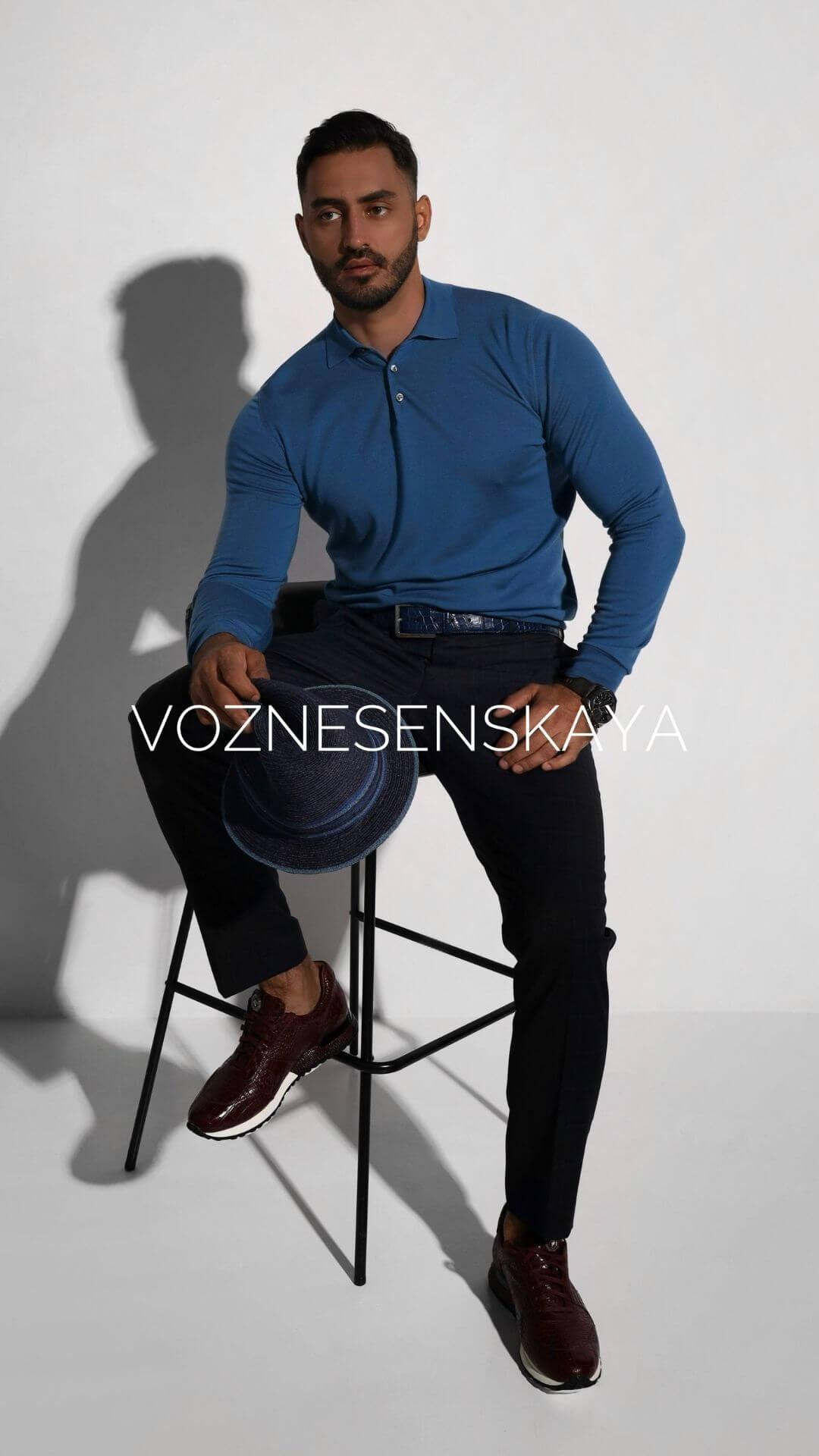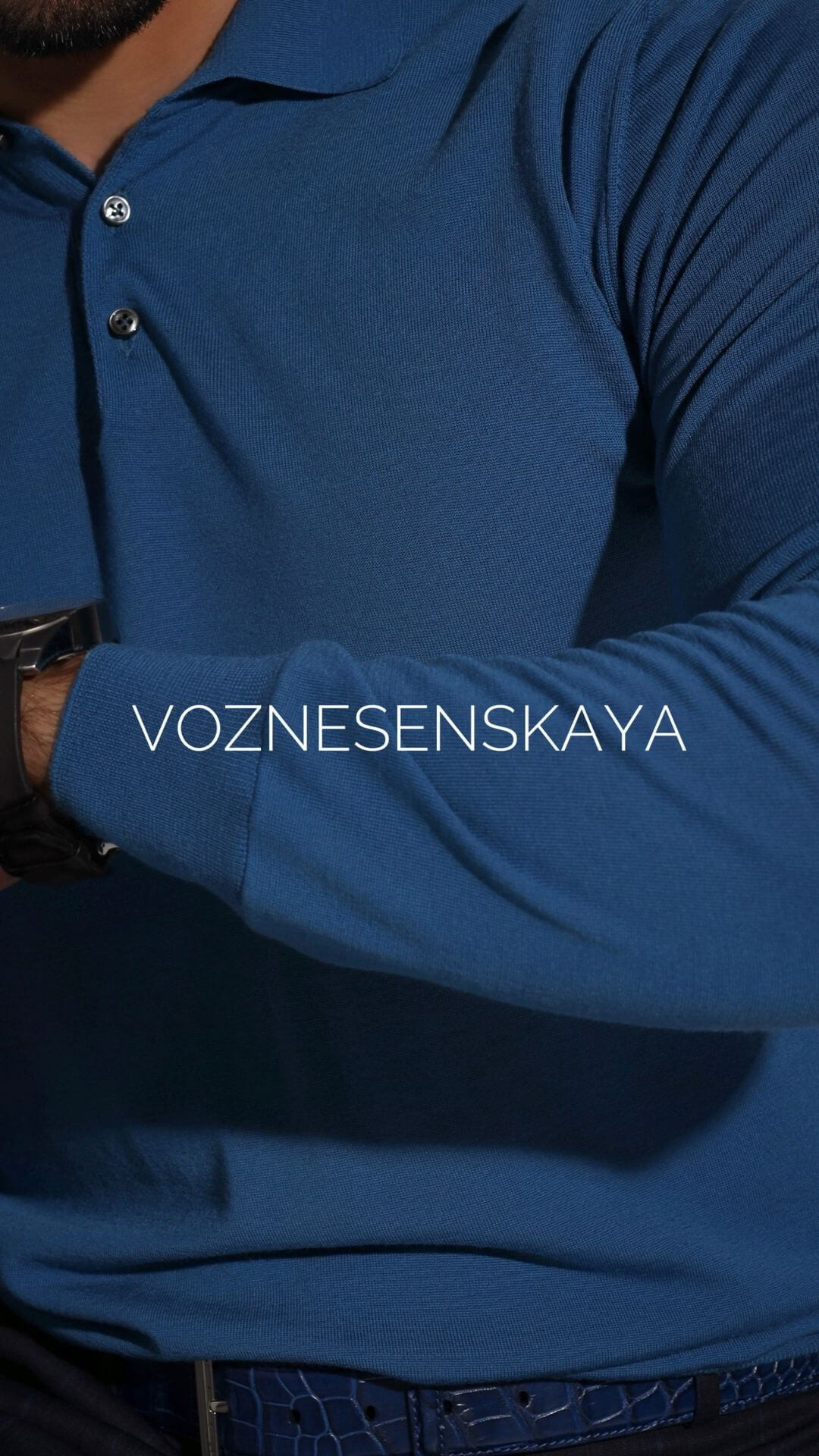 Repair of knitted products, repair of knitted clothes
Our specialists are also strong in knitted products - we will help you shorten, lengthen, widen, narrow or just fix something that you don't like in the product. Thanks to the availability of special equipment, we can knit for you the bottom of the crochet or the top of the neck, make the ties on the cuffs, knit any details that are necessary and will suit your particular product. Any clothing repair knitwear can be made very inexpensively in a professional studio of the Voznesenskaya Flag House of Fashion.
We also use other methods of processing knitwear and knitted products. The whole clothing repair performed professionally and aimed at bringing maximum comfort to our clients. Only thanks to a professional approach, we can guarantee the high quality of work and our service.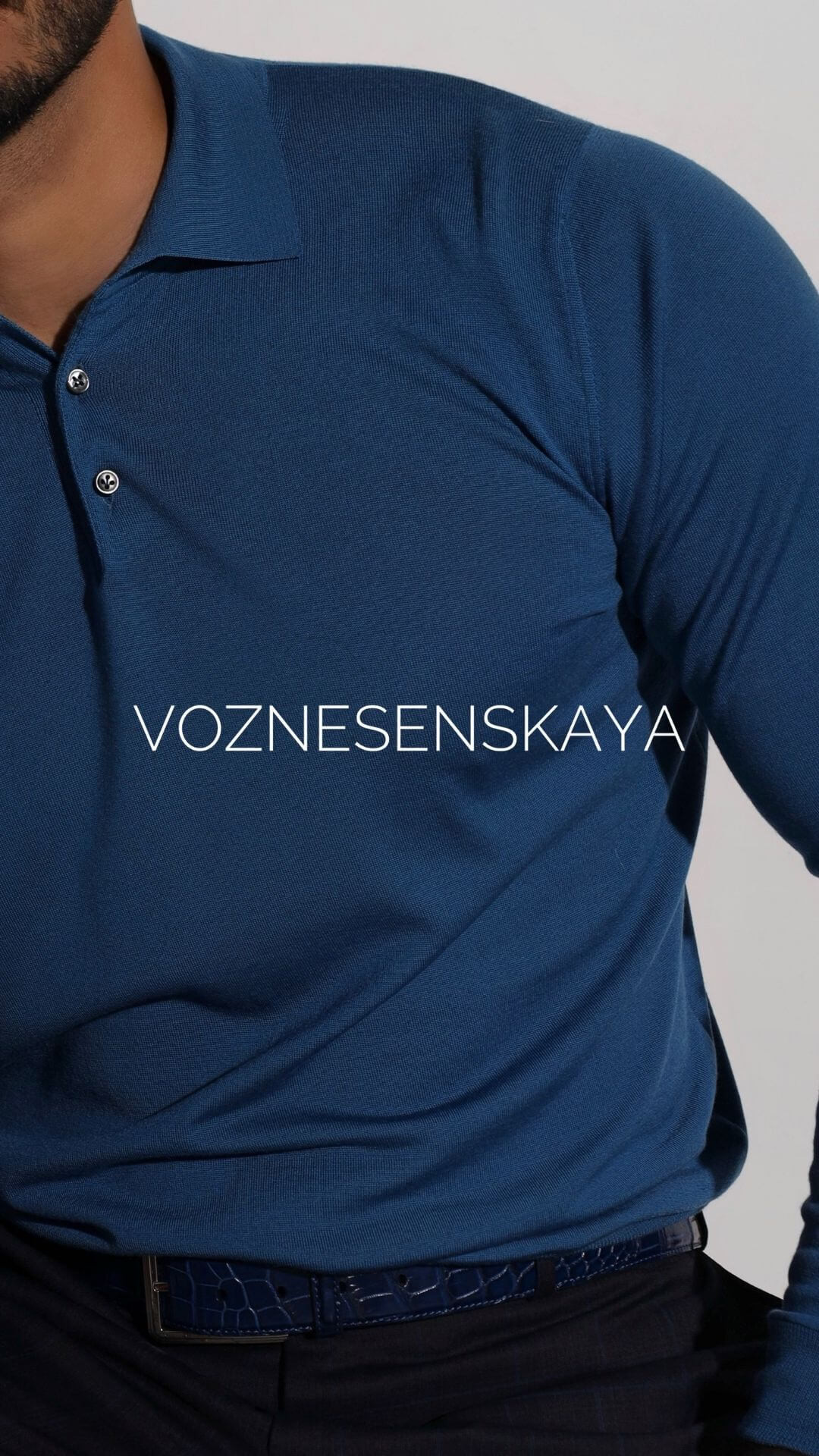 Clothing repair: chiffon and velvet products
Chiffon repair - A unique innovative development for the repair of clothes from lightweight chiffon fabrics. Bridging the gap on chiffon with new approaches that have no analogues. There is no trace of the hole in the chiffon. We have a special attention to such delicate things as velvet and chiffon products. Here attention is paid not only to drawing, prints on fabric. Quality clothing repair, having small elements, it is performed using not only special equipment, but also with various devices such as special teeth, nozzles and new needles. Of course, a craftsman performing such jewelry work must have extensive experience in manual jewelry work, so as not to spoil the thing.
The lines from «picot» before «zigzag pro», as well as other configuration. Masters of the Voznesenskaya Flagship House of Fashion perform for your individual tailoring, altering clothes, eliminating tears, shortening clothes, lengthening, expanding and other manipulations with your favorite velvet or chiffon things.
Into delicate clothing repair in various cases we use gluing silk ribbons, ribbons, edging, nets, silk duplicates, and for ironing velvet «special - thorn», after which you will never have weasel, creases or abrasions on the velvet.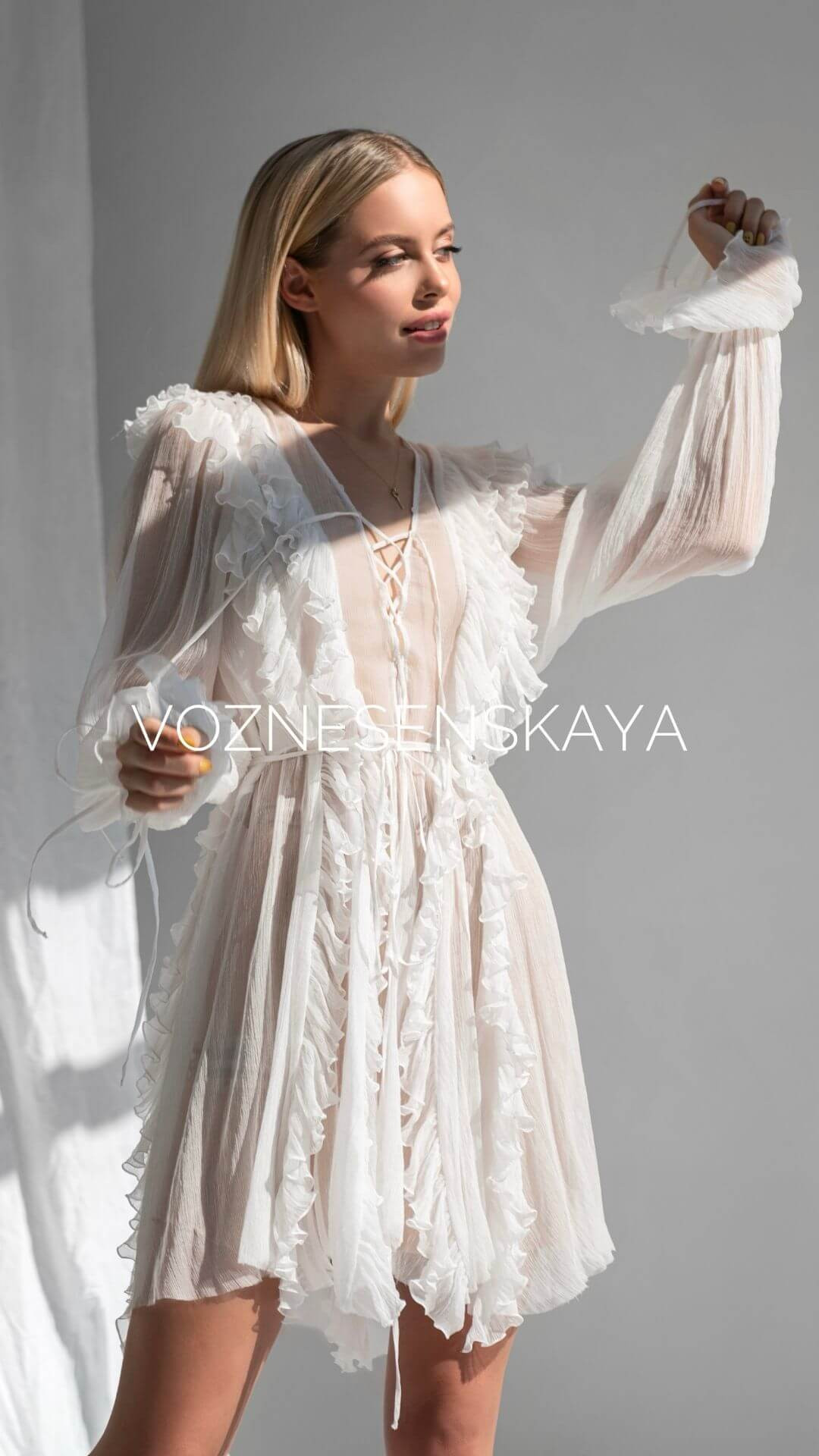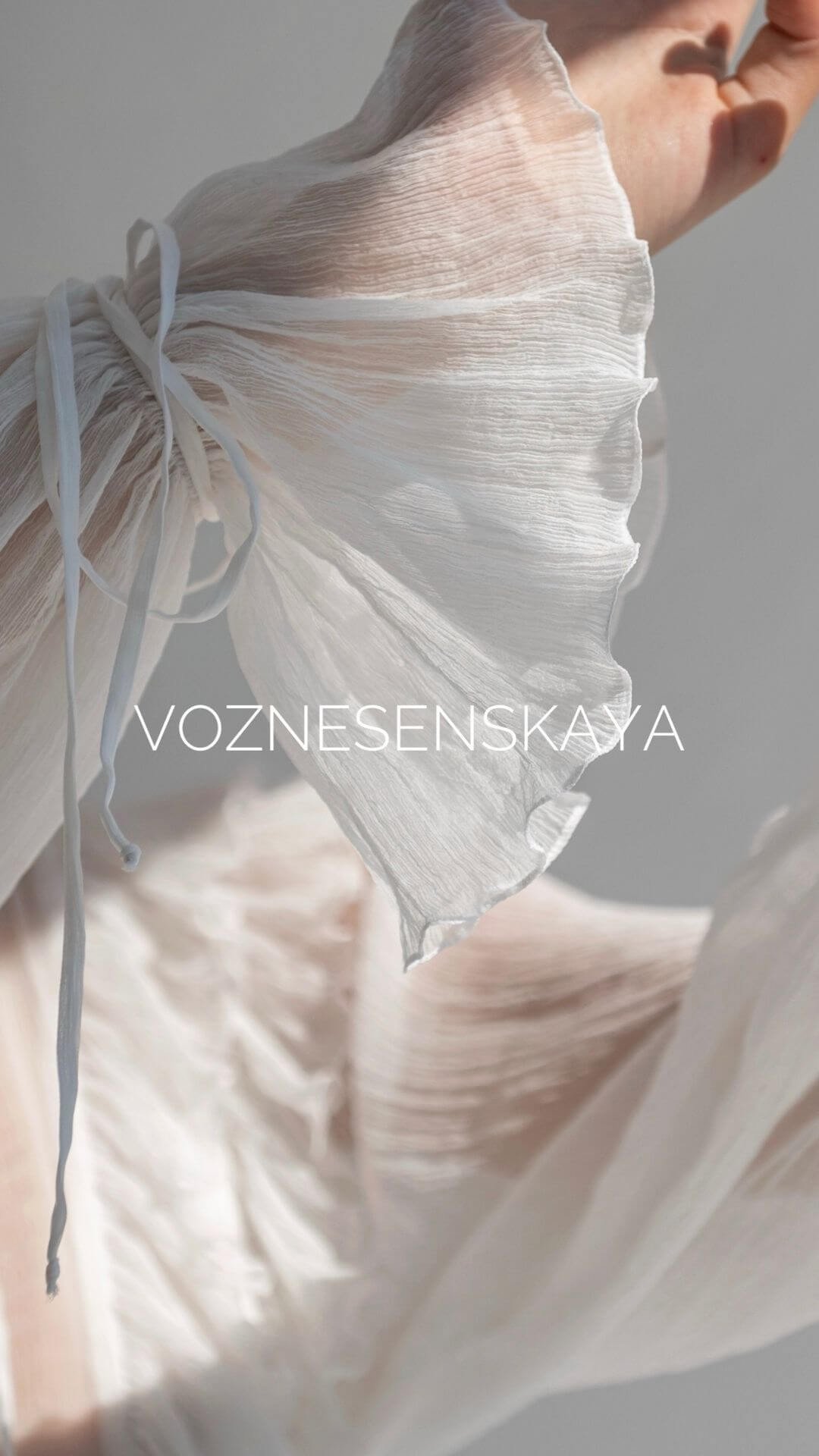 Coat repair
If something goes wrong and your favorite coat requires repair, it's not a problem - just call the Voznesenskaya Flagship Fashion House.
Our specialists carry out the restoration of coats of any complexity:
we repair the coat lining;
repair of pockets;
high-quality repair of slots, eyelets, buttons, collar;
restoration of fabric, leather, fur in coats and much more.
Also, if necessary, a service for the restoration of the ties is performed, or we will simply make new ones - exactly like the old ones. Call our specialists, we will carry out a very high-quality repair of coats or other clothes of the current and coming seasons!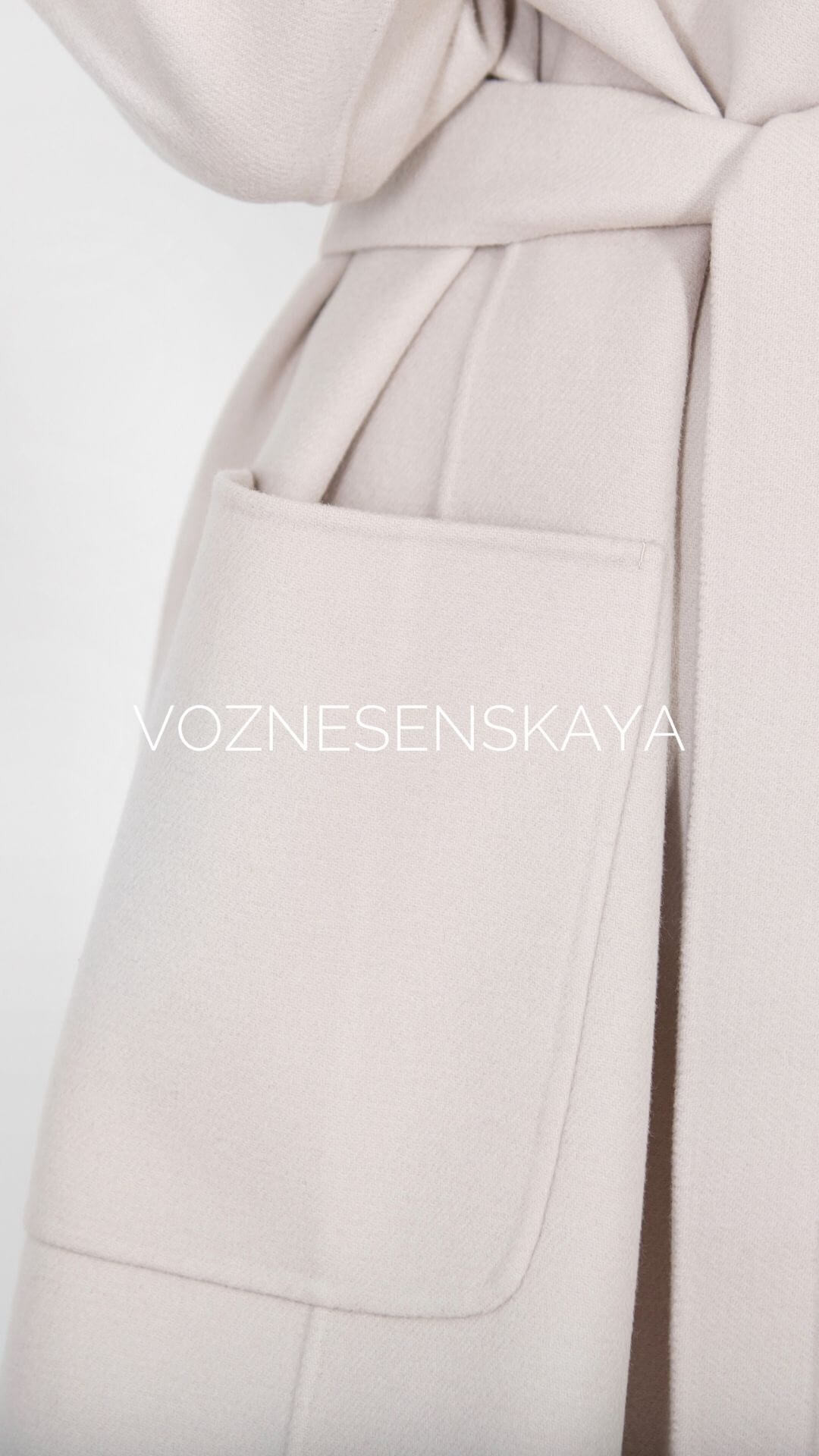 Jacket repair
Voznesenskaya's flagship Fashion House also guarantees high-quality clothing repair. When it gets cool, you want to look not only fashionable, but also warm up a little. But, what to do if your favorite thing has fallen into disrepair at the most inopportune moment? Has the zipper broken, the fabric or skin is torn, the pocket is leaky, the lining is torn, or is there any other nuisance? In this case, you definitely cannot do without professional clothing repair!
All the troubles that happened with your item can be corrected. The specialists of the Voznesenskaya Flagship Fashion House will be happy to repair your favorite jacket. We will select the fabric, leather, lining to match, and figure out how to patch the gap so that it is not visible. And we will even knit a new tie for the sleeve if there is a break. Bring your jacket to us in one of our salons - ateliers - we are able to carry out the restoration of the jacket in a unique way with innovative technologies and clothing repair Kiev and any other things in Kiev.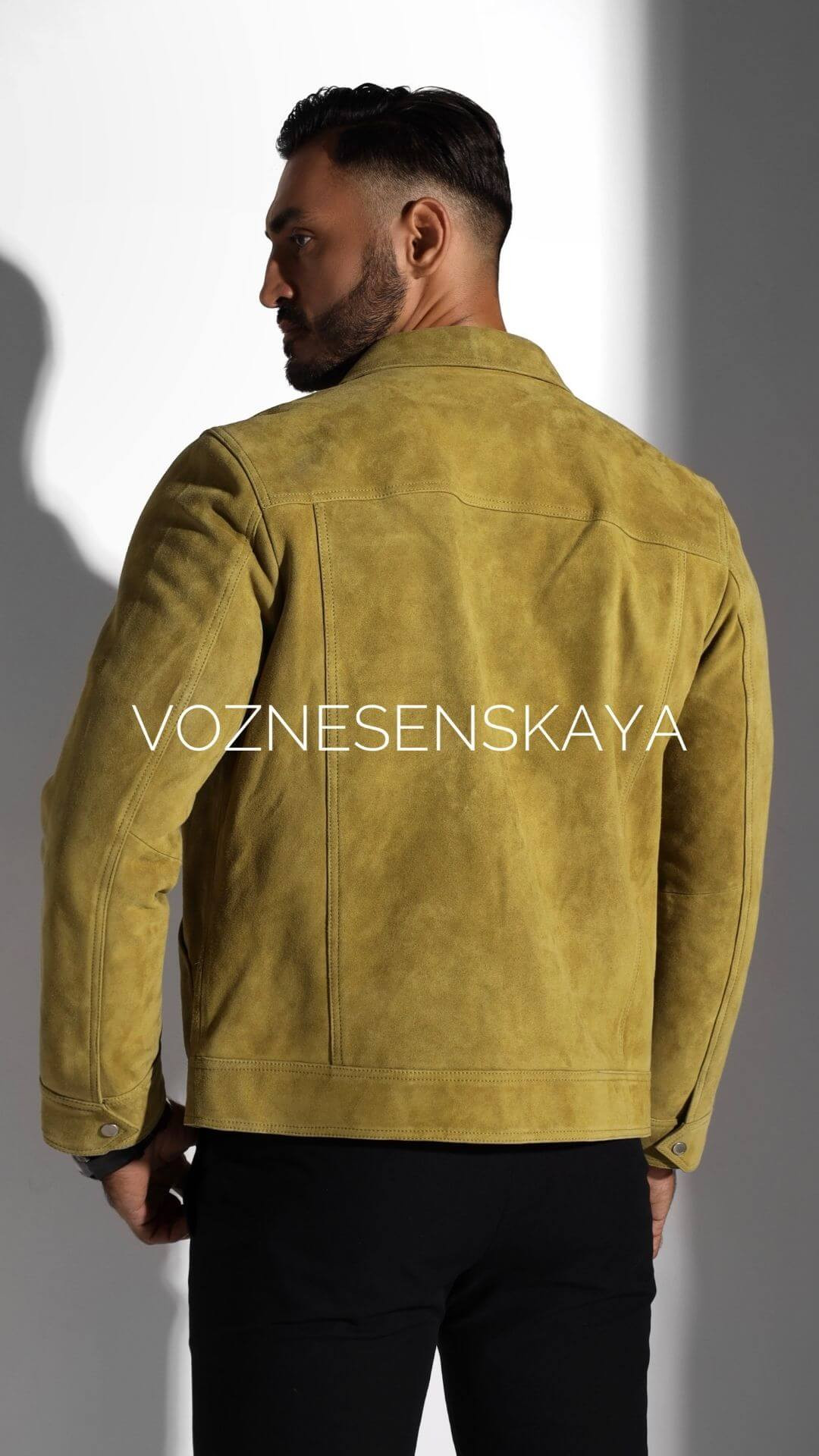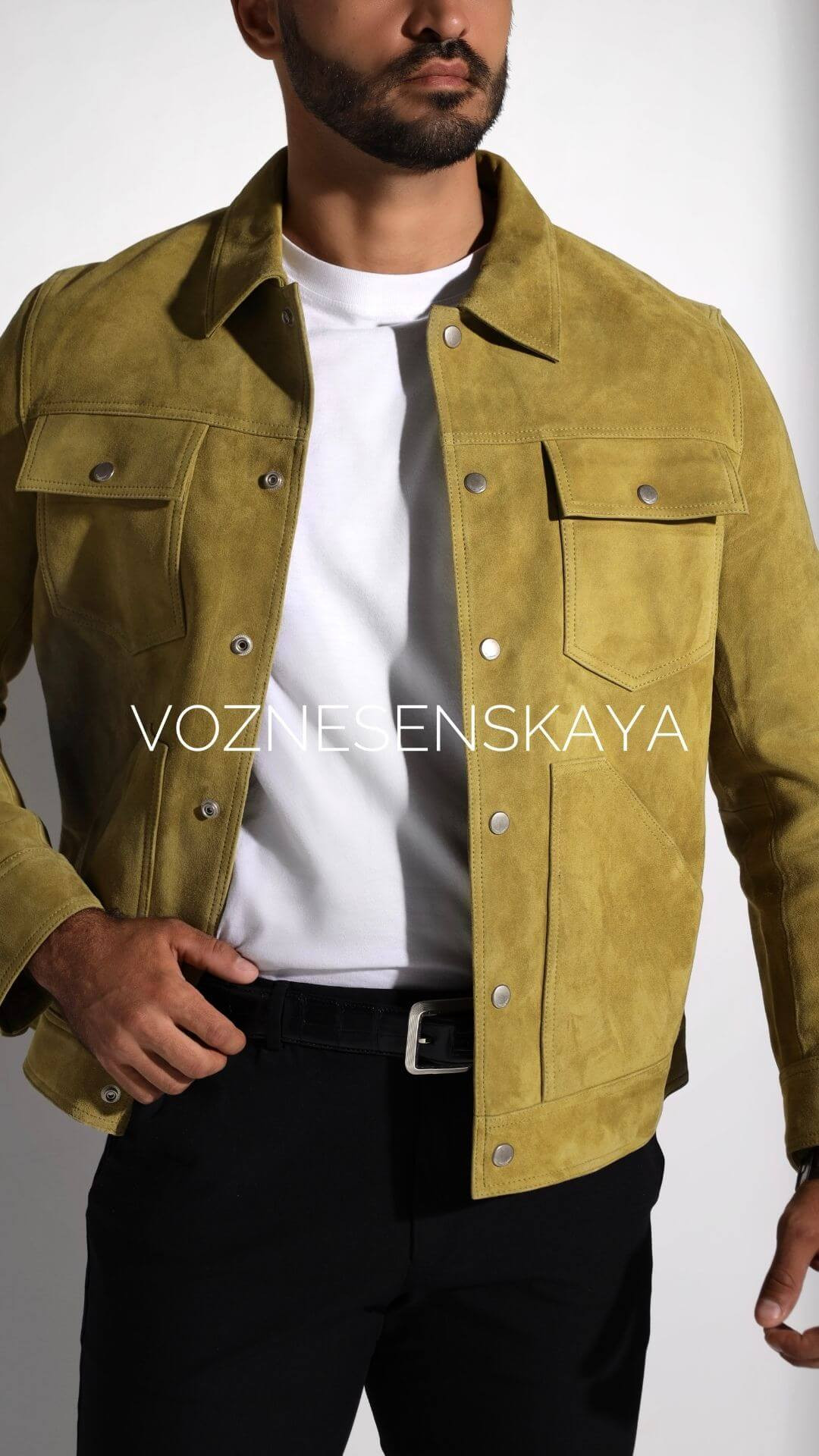 Voznesenskaya's flagship Fashion House also specializes in high-quality repair of fur clothes. We repair fur products.
Repair of textile and textile clothing
Clothing repair from textiles. Repair of textiles.
Clothing should create comfort for its owner. Feeling comfortable in a perfectly fitting piece that follows your figure, does not interfere, does not squeeze, emphasizes advantages and hides flaws - this is a delightful feeling! But it is often impossible to leave the store wearing such a product, because the factory products are sewn according to standard patterns, and it is very difficult to find a worthy item, even after spending a "carriage of time".
This applies to almost all products: jackets, trousers, shirts, blouses, skirts and dresses, coats, fur coats, fur coats, sheepskin coats and others. It is not uncommon to find men and women wearing saggy products and it seems that they were bought "for growth" or "inherited" from a previous, larger owner. It looks very comical. Sometimes it happens the other way around. Too tight products, which in itself is not normal, subsequently also threatens with bursting seams, which entailed embarrassment in an unforeseen situation.
The reason for this discrepancy is the desire of the manufacturer to cut products that will suit "as many people as possible". Unfortunately, an exceptional landing is not possible. Hence, "too inappropriate" jackets, trousers and shirts, blouses, dresses, skirts and coats appear. This is where the master comes in handy who conducts clothing repair from the Flagship House of Fashion Voznesenskaya.
Fortunately for our customers, we have a custom tailoring and fitting service for a variety of products. Our craftsmen will help you get the "right clothes" made just for you. Contact the masters of the Voznesenskaya Flagship Fashion House. Wearing clothes tailored by our craftsmen you will feel comfortable and look just perfect!
If you bought a thing, and something is wrong with it, do not despair! Professional and inexpensive clothing repair from textiles from the masters of the Voznesenskaya Flagship House of Fashion will fix everything. Contact the experts in your field right now, and soon the purchased item will become «part of you»!
For the repair of textile clothes, the Flagship Fashion House provides the following services:
elimination of tears in thin and thick tissues;
replacement and selection of parts for various fabrics;
we embroider, dissolve products;
we carry out artistic darning;
we correct in the product what you do not like or like;
we replace zippers, locks, buttons, buttons, lining, pockets in pockets, hooks, denim buttons;
we make finishing materials from leather and fur;
and even punch holes in the belts!
Here is an example of our approach to working on a very common case under clothing repair Pechersk Kiev. Tears are common in denim and over time, serious abrasions occur between the legs. This situation is especially familiar to drivers who drive a lot. In the case when the thing is leaky, you can conduct a professional clothing repair. For jeans we use artistic darning or reinforcement stitching, which will make the fabric uniform in your favorite item. For finishing in jeans, our specialists use thick threads of an exceptional suitable shade. If your jeans have an exclusive color of threads and we don't have these in stock, we will definitely eat, pick and buy them.
Pay attention to our service! We have an on-site service for the selection of accessories and applied materials for your product.
Service for various works on the repair of fur products may include a number of items:
replacement of fur parts;
shorten the fur coat and make a hood from the remainder of the bottom of the fur coat;
alter the collar;
make a replacement for fur hooks;
replacement of the lining;
re-facing of the collar and other details;
eliminate scuffs and bald patches;
to make a new collar, edging of the sides, cuffs, using in some cases the transfer and dissolution of fur skins;
fitting fur hats;
altering hats;
making complex decor;
restoration of armholes in a fur coat;
restoration of sides, cuffs, bottom of a fur product;
restoration and elimination of gaps in fur;
dissolution of fur and fur details when they are crowded or inappropriate in size;
embroidery of fur and fur elements: leather + fur, chiffon + fur, lace + fur;
professional dyeing and dry cleaning of fur products.
Details for the repair of fur products, for high-quality clothing repair or additional service, check by phone with our specialists or directly in our ateliers. Call us today!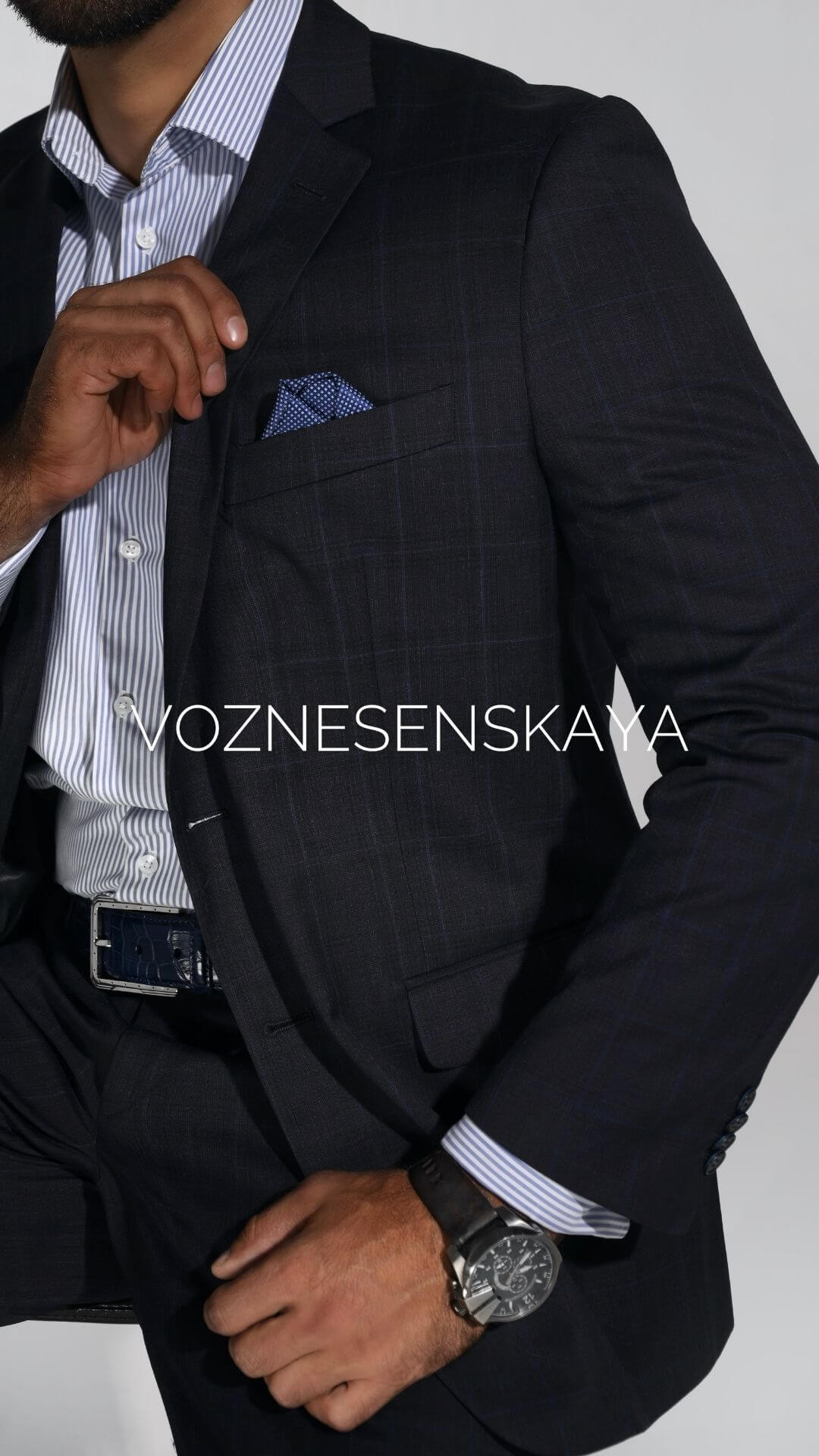 We perform high-quality ironing of even complex branded items. At the same time, the terms of work are only 1-2 days. Urgent orders are completed within a few hours.
Ironing products
To the service of our clothing repair Pechersk, Clothing repair Solomenskiy district Kiev includes professional ironing and ironing of things.
We will professionally iron any product from your wardrobe. Our industrial equipment: a steam generator with a Teflon nozzle, dry steam under pressure, an ironing table with suction and blowing and various accessories, help our professionals not to spoil expensive things, but, on the contrary, to make an exceptional appearance of any product, be it a suit, a shirt, evening dress, chiffon dress, organza, velvet and more. In the hands of a craftsman with vast experience, the products will not receive deformation, burns, weasels or shrinkage.
By giving a lot of examples from our practice, we hope that we have found a new client. After all, you should not have doubts about the experience and professionalism of our clothing repair specialists. If you are still not sure, then come to us - to one of our salons - ateliers in Kiev. You will be convinced that only high-class specialists work for us. That's why clothing repair of any complexity is performed at the Voznesenskaya Flagship Fashion House with a guarantee.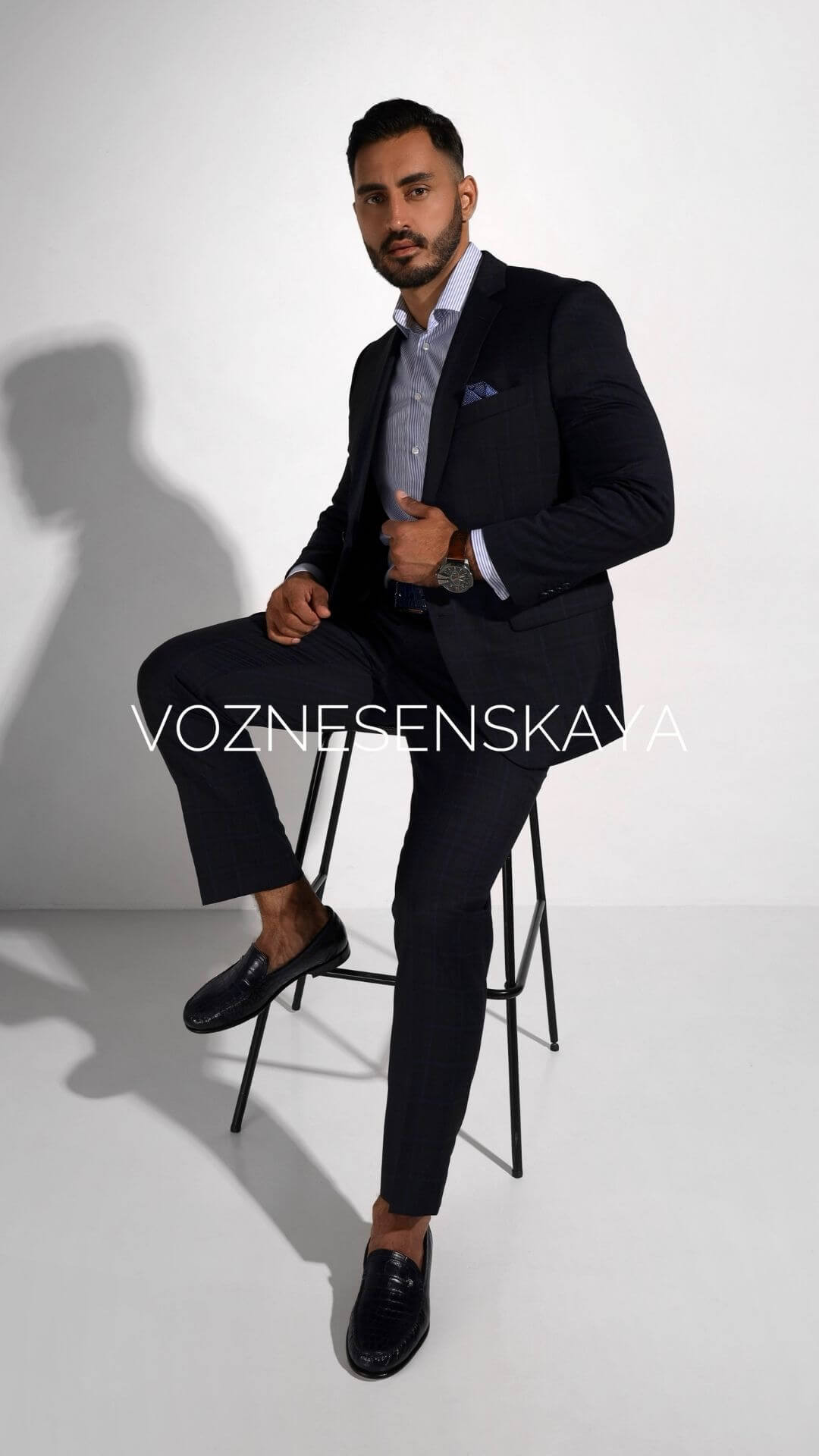 We restore quality