Customer Reviews
Marina
Many thanks to Atelier for the super high-quality and efficient work. I got 2 pairs of trousers, which I wear with great pleasure. Moreover, I found your studio quite by accident on the Internet, came to take a closer look and never regretted it. The masters understood me perfectly and the whole process was on the same wavelength. I got exactly what I wanted. Thanks again, I'll be back to you very soon !!!
Sofia
Thank you very much for the dress! It's beautiful! Stylish, moderately strict and with a twist. Wait for me again, we will sew something) Thank you!
Irina Leschenko
Thank you for the lovely coat! Looks great. Very well tailored. The coat is warm and cozy)) The cold is not terrible now! I will contact you again.
Rita
Thank you very much for the bright and original skirt) Now I have a perfectly fitting, truly unique item, also sewn at a nice price (unlike designer items in stores))) I will definitely come for some more beauty)
Services for the repair of clothes, restoration, tailoring and manufacturing of accessories are provided according to the level of service
They trust us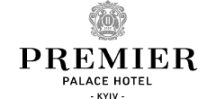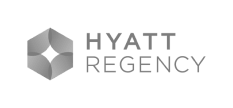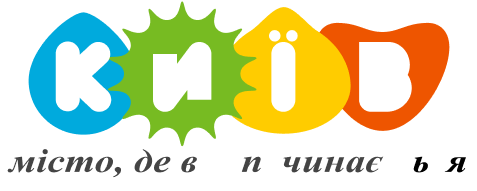 We restore quality






Studio
Studio «Voznesenskaya»: sewing, repair, restoration, dry cleaning of elite clothes and accessories in Kiev
Studio «Voznesenskaya» — sews unique clothes for men, women, children and adolescents, according to individual measurements from elite materials. Custom-made casual, evening, office wear that creates a unique look for its owner. Any client's idea is implemented by the masters studio within a reasonable timeframe at an adequate price. Call, ask your question!
Tailoring
In studio «Voznesenskaya» sewing of clothes is carried out from fur, leather, fabric. All materials and fittings are of the best quality. In the list of popular products ordered by women:
dresses;
fur coats;
sheepskin coats;
costumes;
coat;
skirts and blouses;
jackets;
shirts;
vests;
pants etc.
Among the male positions:
coat;
costumes;
jackets;
pants;
shirts;
blazers;
sheepskin coats.
Stages of work on tailoring
For instance: «Women's jacket, black, crocodile skin».
First of all, the key wishes of the client regarding the type, type and features of the product are taken into account:
Accurate measurements are taken. Flagship format studio has several spacious VIP fitting rooms overlooking 360°. Which is very convenient for evaluating the work of a tailor.
Details are agreed: presence, placement of pockets, accessories, decorative elements, etc.
A sketch is drawn.
A layout is being prepared. On its basis, the wishes of the client are taken into account and edits are made to future patterns.
The product is being sewn.
Popular materials
For fur products — this is:
mink;
astrakhan;
beggar;
swakara;
broadtail;
sable;
marten;
lynx;
bobquet;
raccoon;
beaver;
wolf;
a fox;
arctic fox.
Sheepskin material:
sheepskin;
goat;
nappa;
curly;
enterfino;
tuscany;
merino;
velours;
napallan;
impregnation.
Popular among the skin:
crocodile;
python;
kangaroo;
ostrich;
cattle;
sheep;
pork;
reindeer;
goat.
There are many fabrics, let's designate a list of key types used in the atelier:
openwork;
velours;
guipure;
denim;
jersey;
jersey;
drape;
organza;
spoilage;
reps;
tweed;
chiffon;
melange;
stretch;
fliz;
jacquard;
cotton;
caton;
silk;
linen;
cashmere;
viscose;
modal;
lurex;
lycra;
elastin;
spandex;
velvet ;
moleskina;
merino;
mongolian cashmere;
flannel;
mohair;
wool: vicuna, alpaca, guanaco, camel, sheep, lamb.
In terms of brands, the atelier uses only the best products:
Cerruti;
Drago;
Piacenza;
Loro Piana;
Ermenegildo Zegna;
Holland & Sherry;
Scabal;
Colombo;
Carnet;
Missoni;
Chanel;
Armani;
Versace;
Christian Dior;
Dolce & Gabbana;
Calvin Klein;
Prada;
Ferre;
Valentino.
Sewing accessories
Masters studio «Voznesenskaya» they are able to create beauty in different forms, in relation to any field of application. When it comes to personal accessories, customers can order:
hats;
belts;
сумки;
scarves;
capes;
backpacks;
перчатки;
purse;
business card holders;
cardholders;
leather bracelets;
key covers, etc.
A separate niche for the production of unique products to order, in studio home accessories can be considered:
carpets made of animal skins: cows, zebras, predatory cats, bears;
curtains;
blankets;
tablecloths;
napkins;
fur carpets;
bedspreads and blankets.
If there is no accessory in the list, what are you looking for? — ask the manager studio! With a 99% probability, the craftsmen will be able to create the product you need.
Repair, restoration, restoration of clothes and accessories in the Atelier «Voznesenskaya»
Studio «Voznesenskaya» offers a range of services for the repair, restoration, restoration of clothing and accessories.
Replacement, sewing on buttons, zippers, eyelets, rivets, hooks, buttons and other accessories.
Hemming lining for outerwear.
Complete restoration of leather and fur products.
Competent and professional restoration of fur coat tears.
Finishing, minor repairs, machine and artistic darning.
Elimination of physical damage to fabric, skin: scuffs, holes, scratches.
Restoration of original loose and broken lines.
Replacement of non-refurbished parts.
Knitwear restoration.
Restoration of knitted cuffs, collars or complete replacement with new ties that exactly match the original.
Manufacturing of individual elements for accessories from scratch: handles, inserts, fasteners.
Recovery of bags from difficult skin types.
Full restoration of a hardened fur coat after rain or wet snow.
Restoration of suede clothing and footwear.
Renewal of the color of the coating on sheepskin coats and impregnations.
Complete restoration of a leather briefcase, bag, with replacement of parts, restoration of the original color and cover. Rehabilitation of a precise and tight shape in a bag and briefcase.
Restoration of leather coatings on accessories, shoes, clothes.
Complete redesign of clothes and accessories.
Restoration and prevention of footwear.
Expensive branded items released in limited quantities are often easier to restore than to look for and buy new ones. Many wealthy people are rich precisely because they know how to count money and approach costs wisely. Therefore, they willingly use the services of restoration of products in studio, instead of spending thousands of dollars each time buying an unplanned new thing. Moreover, after professional restoration it is impossible to distinguish it from a new one.
Dry cleaning in atelier
Dry cleaning of clothes is possible even in the most difficult cases. Baby food poured into a bag, wine on fur, paint on leather products — in studio will try to solve any problem. Dry cleaning methods, means and technologies are applied in accordance with the type of material, product and the complexity of the contamination. The list of services and procedures can vary greatly. Among other things, the masters studio can perform:
fast processing, cleaning according to individual technology;
minor repairs or replacement of the lining (as part of the dry cleaning process);
raising the pile;
fatliquoring (restoration of the original shine, softness and elasticity of the product);
fur fluffing and polishing;
painting fur coats and furs, returning them a bright color;
fur tinting;
skin toning (restoration of color, shade, by means of individual selection of mother-of-pearl);
removal of pellets;
ironing (pressing);
application of protective agents that reduce the negative impact of external factors, such as rain and ultraviolet light;
processing of things with reagents safe for people to protect against moths.
Studio able to work with the most difficult products and materials for dry cleaning:
fur coats (getting rid of yellowness and a stuck collar on any type of fur, including the most fastidious - chinchilla);
aniline or semi-aniline leather jackets;
suede shirts, jackets, vests, trousers (removing stains and restoring lost color);
cleaning from stains of blood, grease, coffee, wine, ink, etc.
cleaning and restoration of clothes and accessories made of crocodile, python, exotic leather with minimal coverage and without it (more than 25 years of experience with such materials);
cleaning carpets with holes, tears and subsequent elimination of problem areas.
Studio «Voznesenskaya» — top service in Kiev and Ukraine for the dry cleaning of complex contaminants on expensive products.
Additional services Atelier «Voznesenskaya»
Additional services include:
shortening, lengthening, suturing, embroidering clothes;
painting of leather and fur products;
repetition of the original processing of the knitted edge when shortening or lengthening;
dry cleaning of fur and leather clothing;
lining replacement.
Studio «Voznesenskaya» provides a full service of services regarding sewing and repair, restoration of clothes, accessories and shoes. The team has a number of highly specialized specialists who thoroughly know their work. They are capable of solving complex problems.
Skinners. They repair, restore, customize, sew leather clothing and accessories.
Furriers. They sew fur coats, repair them, carry out a complete redesign, restore furs.
Knitwear. Restore, adjust, repair knitted clothes, including — swimwear.
Male tailor. They are engaged in sewing men's suits, coats and other clothes.
Female master. Works on the creation of dresses and other assortment of various women's wardrobe.
We carry out targeted delivery! We are accepting orders online! We accept orders from all over the world! Call, get a consultation!