A real man dreams of a car, but a real woman – about a luxurious fur coat! Since 1999 you can order sewing a fur coat at the Voznesenskaya Fur House of Fashion.
For some, the desire to own a luxurious fur coat comes with maturity, while others simply have a need for warmth and comfort. For someone a fur coat — fashion item, and someone is simply in love with fur.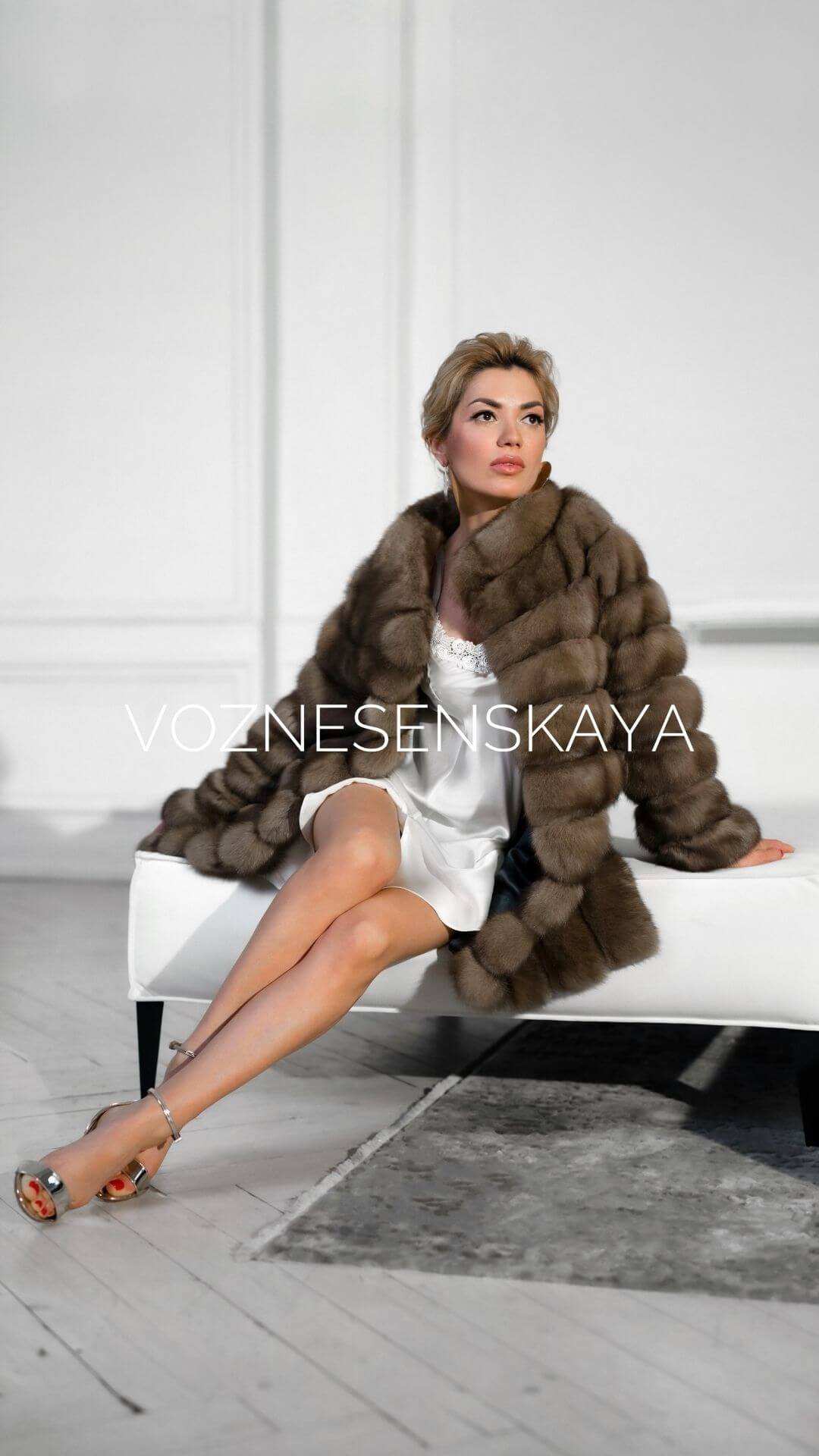 Individual tailoring of a fur coat from professionals
Today in shops and markets there is an abundance of expensive and not very fur products. In this variety of furs, colors and styles, it is easy to get confused and possibly fall prey to scammers. They are driven by the desire to make more money, so cheap types of fur are passed off as expensive and exclusive. That is why tailoring a fur coat in a professional fur atelier — the most correct decision. In addition, furriers stylists and fur image makers from the Voznesenskaya Flagship Fashion House will be happy to advise which fur to choose. We have a varied selection of furs from super auction lots of raw materials from our time-tested buyers as well as renowned fur producers.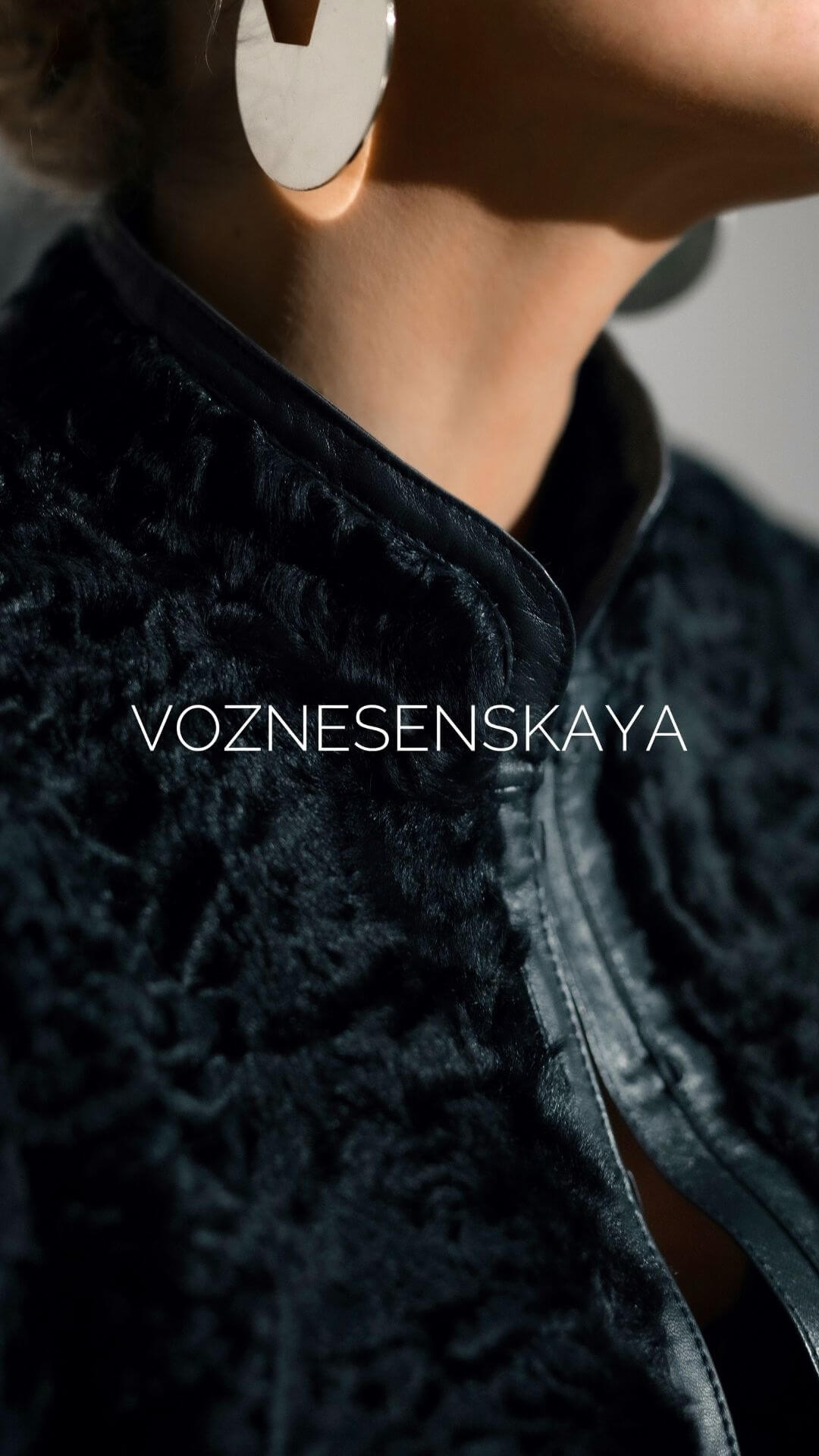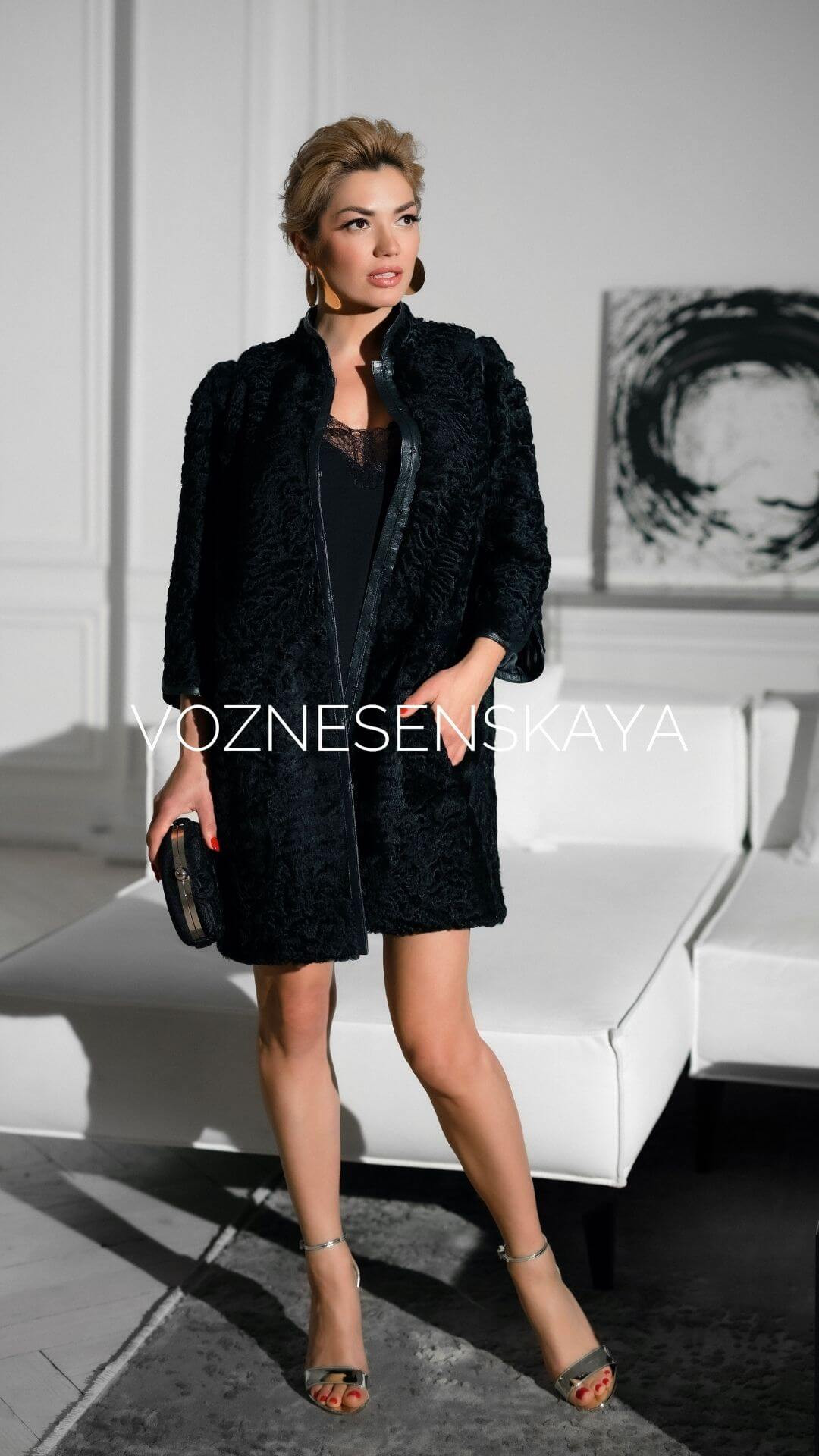 Our atelier uses only certified fur
If you are still thinking about buying a set of fur for an individual tailoring a fur coat to order or you are sure of buying a good fur coat from a boutique, but either mink, sable or marten fur coat, or you can distinguish astrakhan fur from swakara, you can always order an expert assessment of the fur, check that it is of high-quality manufacture, and the chemicals used are safe for health, compliance with GOST on the assembly of the product, which manufacturer and grade of raw materials. The wear resistance of the fur, the elasticity of the leather fabric, the shine of the hair and its ability to pass air and absorb moisture depend on the quality of the manufacture of fur. After all, it is for these wonderful properties that we love him. And the quality of tailoring may be poor. Even the most beautiful and expensive fur can be spoiled by an artisanal craftsman with poor-quality stitching, useless dressing of skins and outdated cut.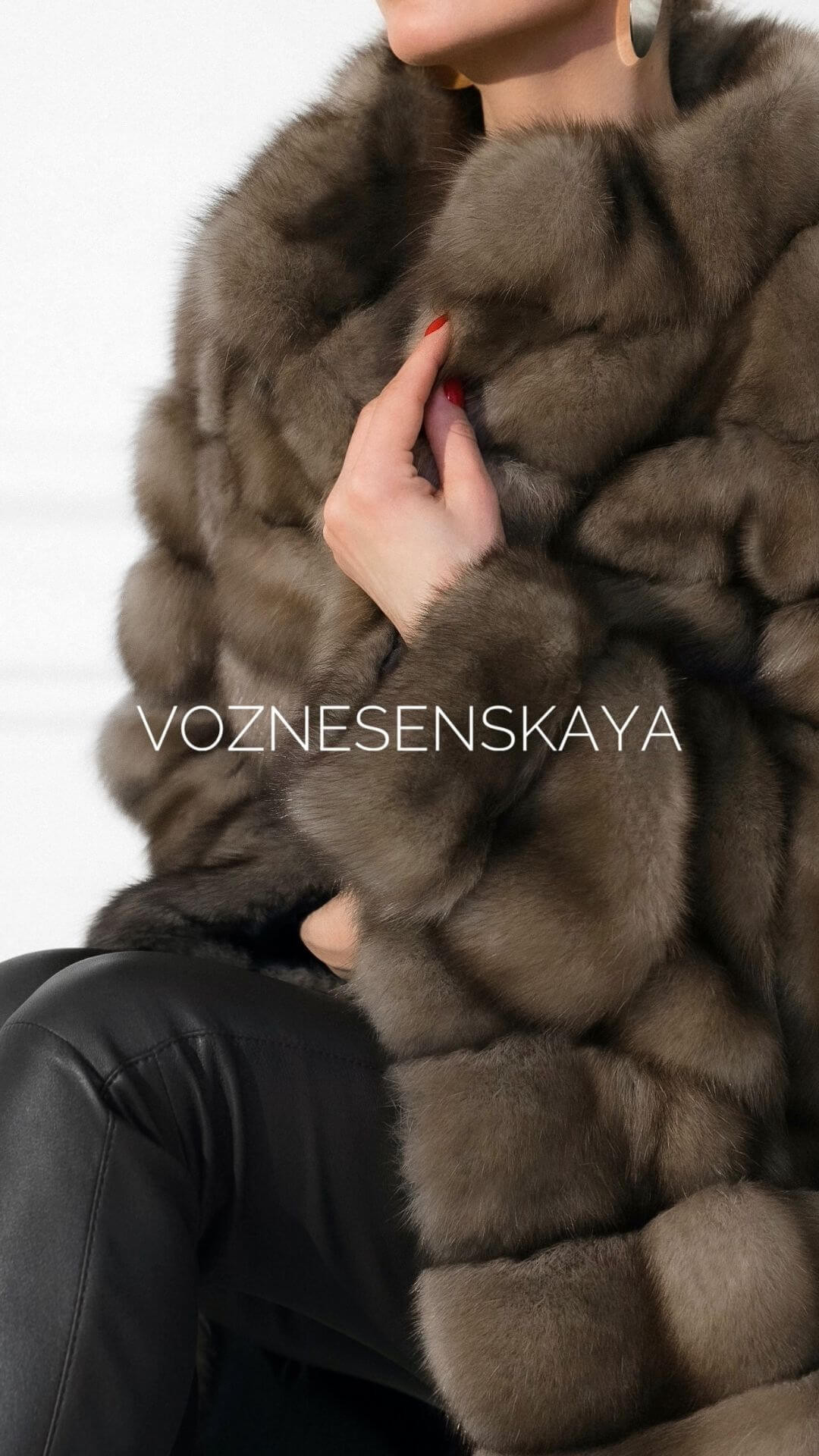 Expert assessment of a fur coat for registration
The status of fur is also noticeably reduced by a cheap synthetic lining and plastic fittings. Factory-made coats of mass production, perhaps of incomparable quality of tailoring, but cut according to the same patterns, they lose their exclusivity. The typicality of such products and the monotony of the fur evens out all into one gray fluffy mass. There are so many factors influencing the purchase of a particular product. What to do, how to spend money wisely and not be deceived?
Don't want to lose your fur coat? Don't skimp on repairing it! Use only certified furriers and use only factory dry cleaning! All the rest – «handicraft». «Miser pays twice» – think about the question: can there be high quality for a small amount?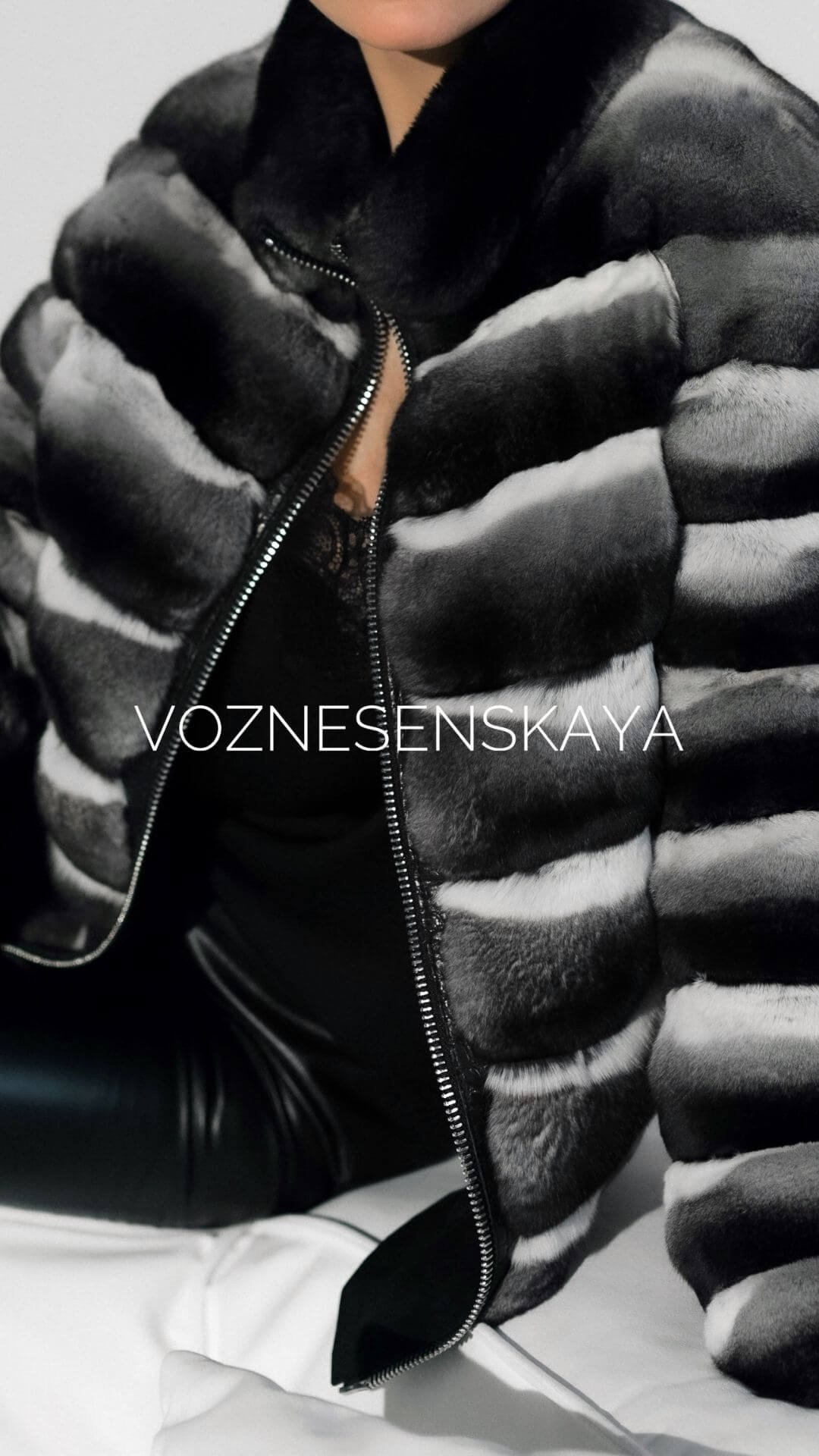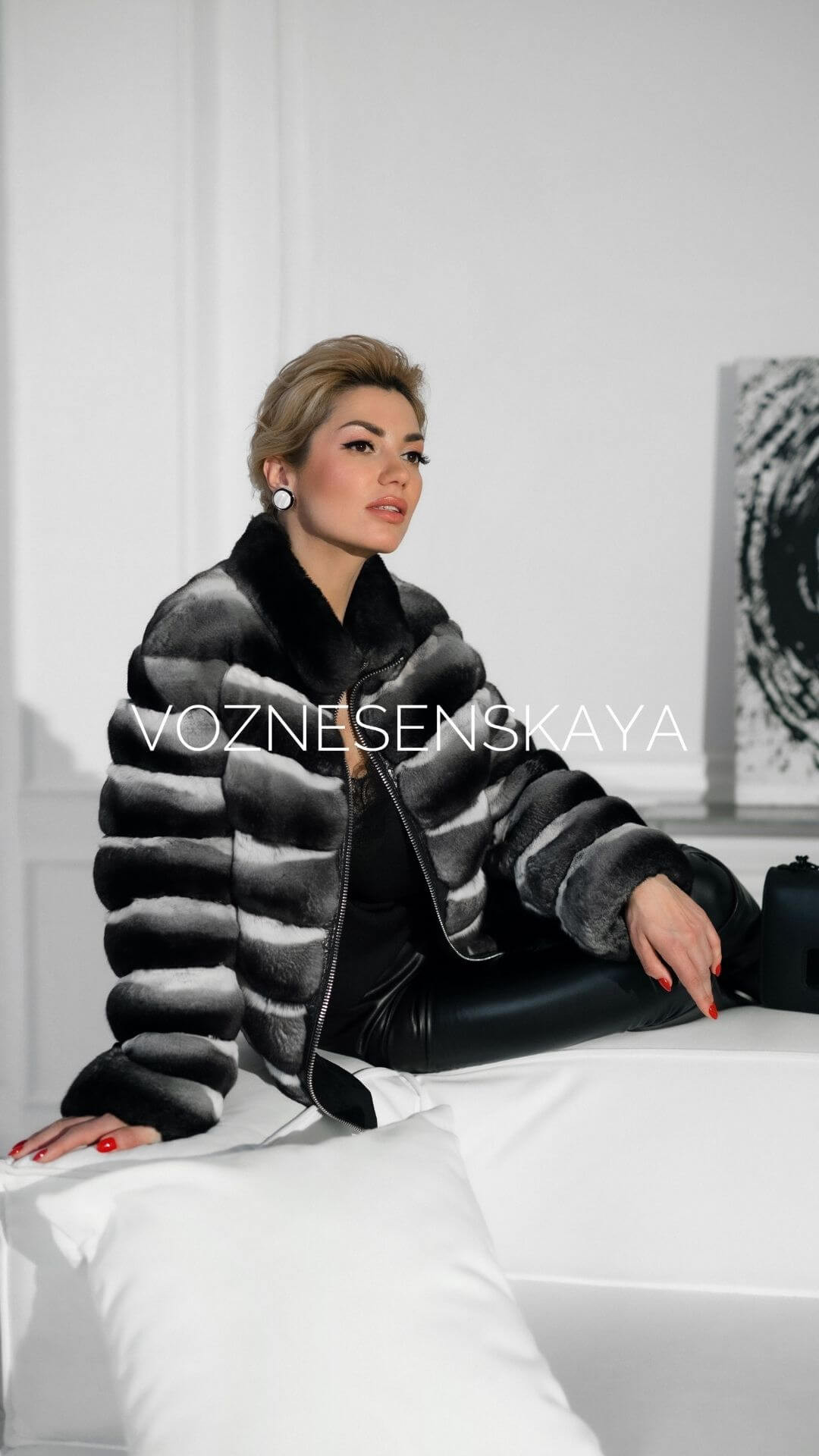 Exclusive tailoring of a fur coat to order in Ukraine from a famous brand
The stages are not easy for the client to choose, but sewing a fur coat to order on the individual lines of the silhouette is possible only from certified specialists who selectively approach all proposals for the purchase of fur from buyers. The experience of our designers and furriers has crossed the border of several decades of working with fur and leather. The training of our specialists took place in Ukraine, France, Italy.
Pros not only in the listed full fur service from us, Sewing fur coats to order will open the curtain of production for you for the first time, the whole procedure remains transparent: you can visit our salon at any stage of work and observe how this or that operation takes place with your fur. But also in the fact that you are not limited in your imagination and desire to stand out from the total mass of gray and mediocre fur coats. Thanks to the design direction of the fur atelier, you have the opportunity to be the creator of your personal style – this allows you to make a luxury individual tailoring a fur coat to order in our fur salon.
Sewing a fur coat is possible from a variety of fur. Root masters are experienced, know how and know how to work correctly with different types of fur, for example:
Low pile fur
sheared or plucked mink, beaver;
broadtail;
swakara;
shank.
Medium-haired and long-haired furs
chinchilla;
lynx;
sable;
marten;
scribe;
a fox;
wolf.
It is difficult to work with such types of fur, since such high-quality work is difficult to do without seams, therefore we entrust this work only to experienced professionals-furriers from our flagship Voznesenskaya Fashion House.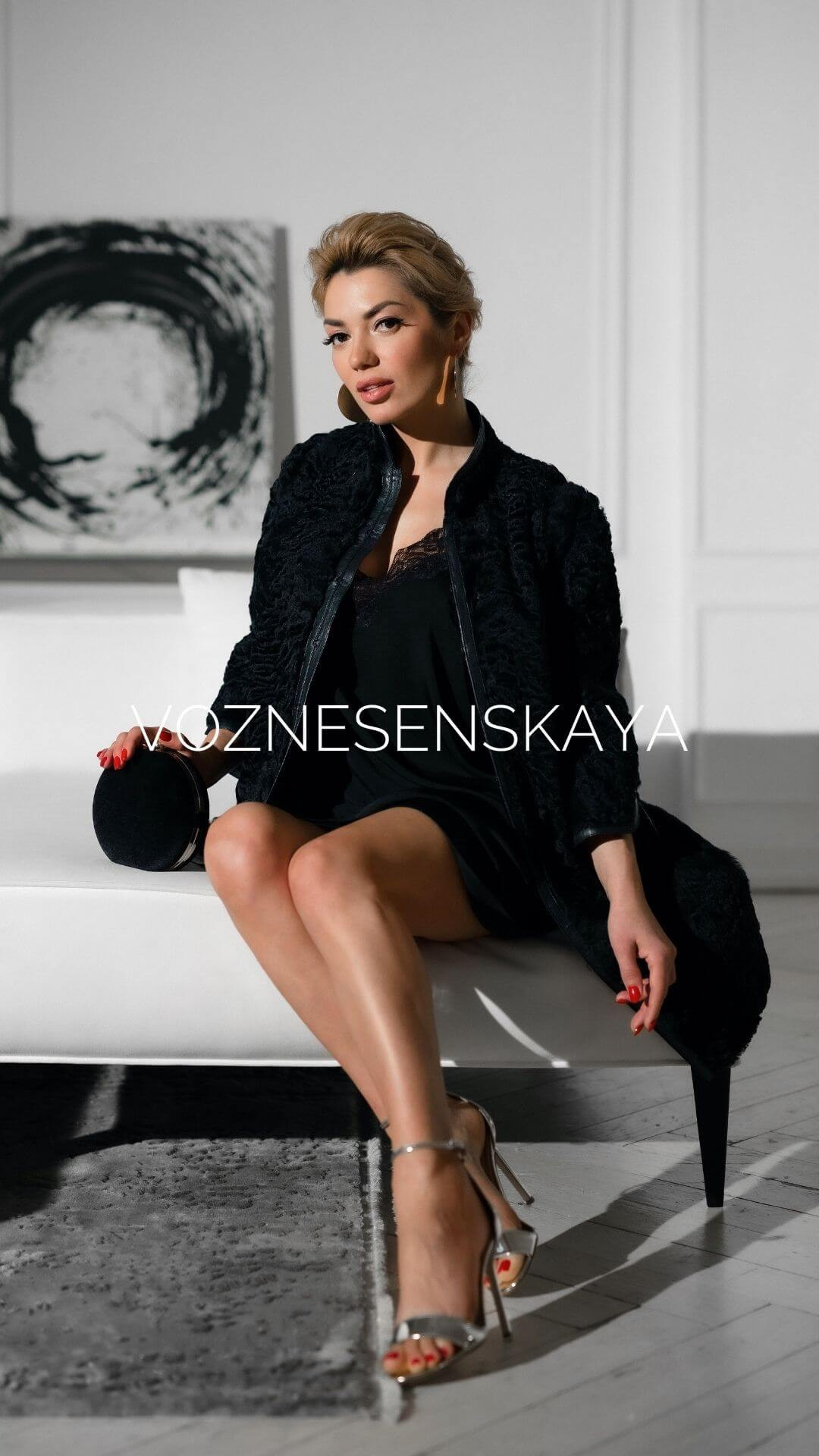 For the service of tailoring a fur coat to order, we offer the following procedures and our knowledge
secondary fur crimping (we decide after the examination of raw materials, if the fur is not purchased in our salon);
breakdown, soldering, upsetting, re-throwing, dissolution, fur growing, fur perforation, fur incrustation, etc.;
fur polishing, antimol, dry cleaning, professional fur rolling, fluffing down and guard pile;
elimination of yellowness, painting, toning of fur, optics of old fur, color fixing;
absolutely natural dyes and biological products for fur are used;
for old fur coats; elimination of faded areas of fur, removal of bald spots, lengthening of fur coats, replacement of parts, selection of fur from raw materials in stock or on order, overlapping hoods and collars and other fur services;
accessories for fur available quality: Italy, France, Japan;
hooks, elastic bands, clips, velvet pockets, eyelets, collar guides, zippers, buttons, fur clips, mounting tapes, luxury trimming piping, fur lining and other materials.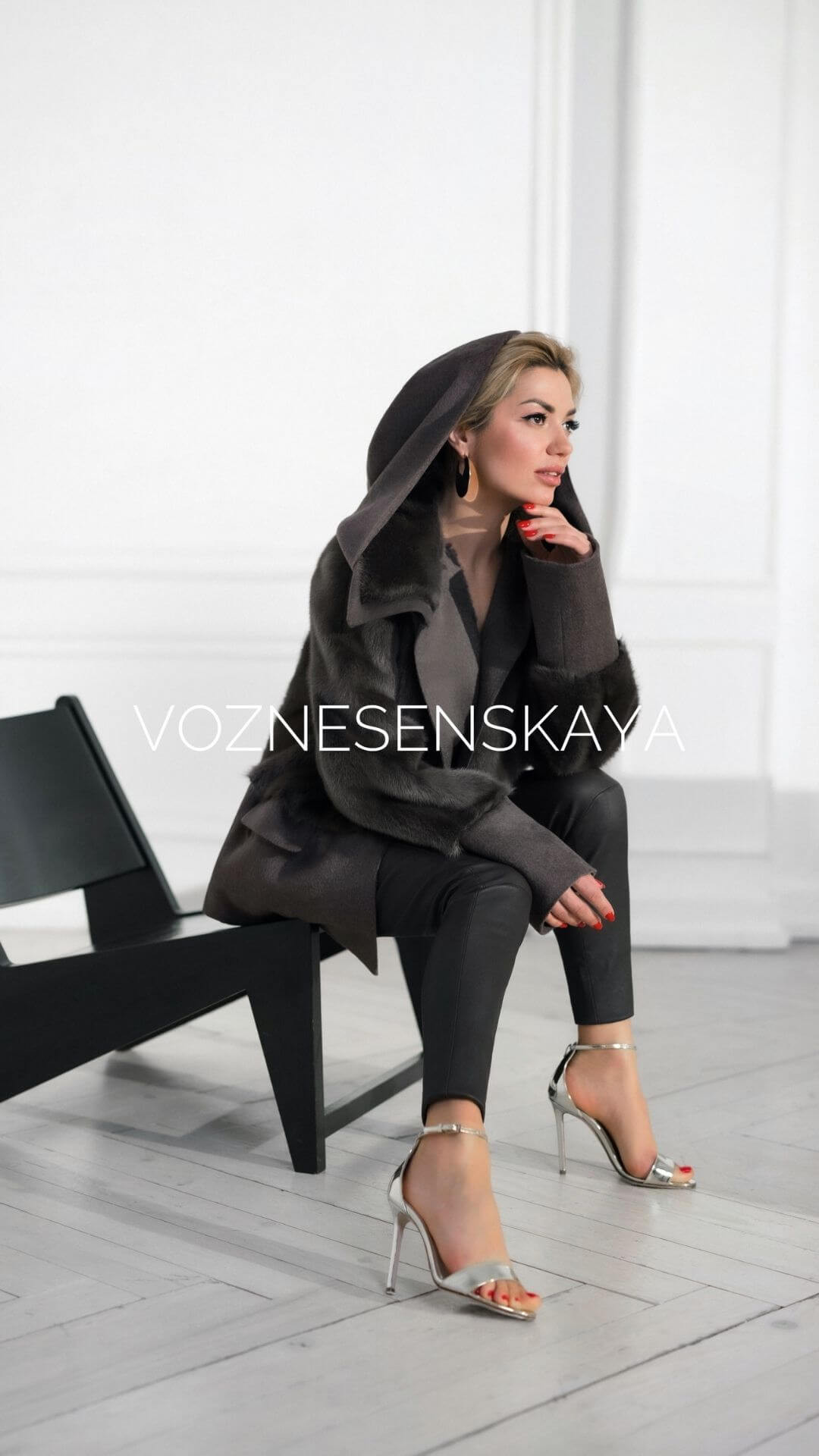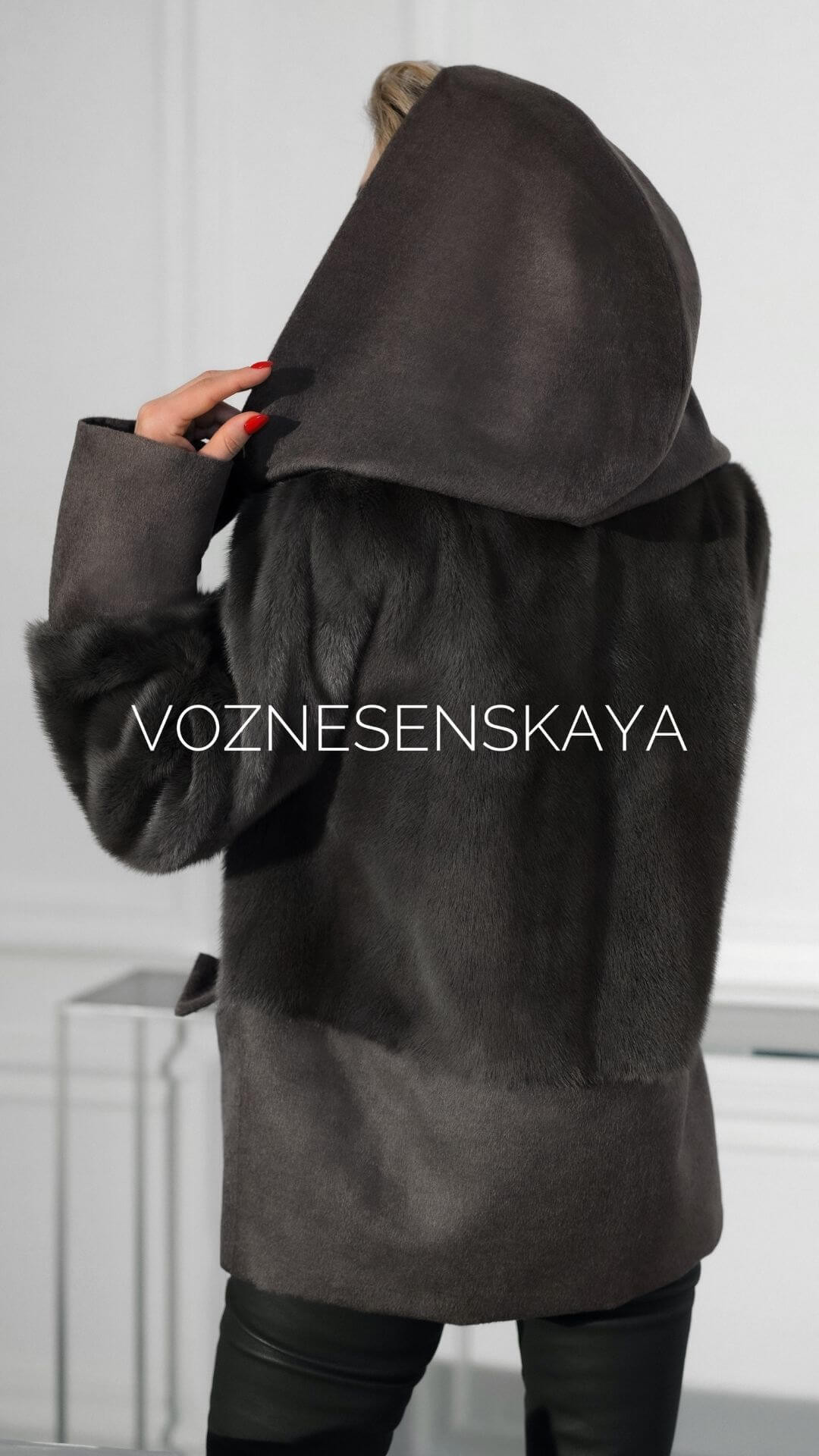 Sketching and layout
Hand-drawn sketches are created by a professional artist after a conversation with the customer. Preferences in style, colors, as well as an individual image are taken into account. If the client wishes to select from photographs, we can help make a set with recommendations for the layout of fur and other individual moments.
Sewing fur coats to order implies necessarily creating a layout. The layout excludes unheard wishes. In the layout, we introduce the recommendations of a specialist fur stylist. Individual preferences of the client are introduced in the layout. At the stage of the layout, all the details and sewing lines will be adjusted exclusively according to the wishes that you have. Next, we make edits to the patterns and to all the details, in order to tailoring a fur coat to order met your expectations, and the product was perfectly made for you. We will certainly provide you with a quality guarantee after the work done. We will issue a certificate for the guarantee of the product and our work.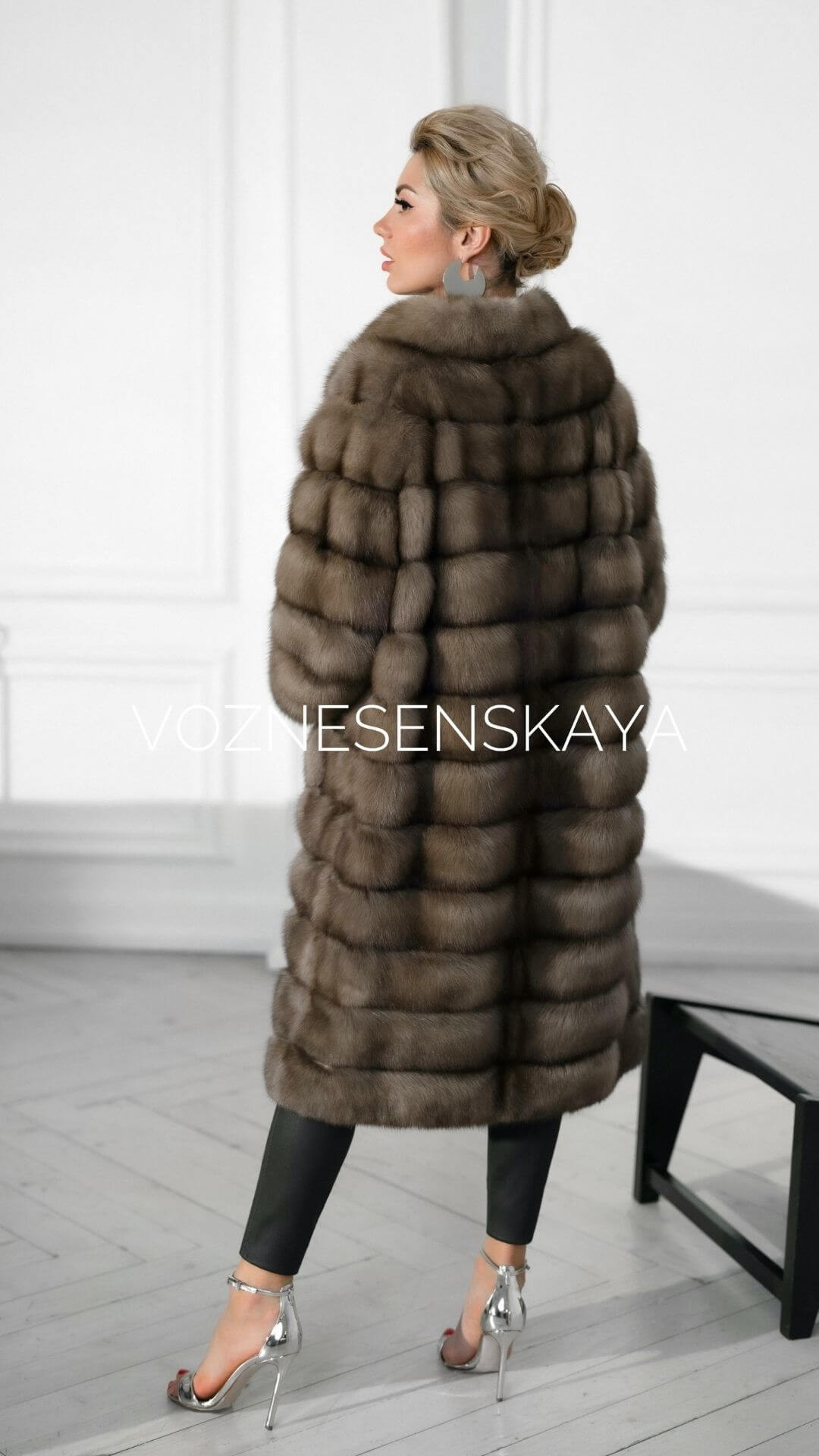 We work throughout Ukraine and abroad online and offline
Call our Fur Fashion House Voznesenskaya today! Experts with more than twenty years of experience in furrier's art with the concept of noble fur. They will not only give recommendations for the most relevant models for the next season, but also help you make a choice from our diverse range of furs – we always have it. In addition, we carry out redesign of old fur coats, altering fur coats, restoration of dead fur, professional clothing repair – shortening the bottom of the product, making collars, hoods from it, making the edge, repairing fur products, dry cleaning fur and much more. Call us today – we will quickly and efficiently cope with the task set before us!