So, you wish paint a fur coat, tint or repaint it. What is required for this?
The process of professional painting of a fur coat is very laborious. If you hear somewhere that "it's simple" - don't believe it! Such naivety will then result in a lot of wasted money and time. Often, after poorly dyeing a fur coat, they complain of a loss of appearance in a fur product and that the fur coat gets dirty. We will tell you why, clients choose just such low-quality work from amateurs. And why, if desired paint a fur coat or to tint it, you should contact only a specialized paint shop of the fur factory of the Voznesenskaya Flagship House of Fashion.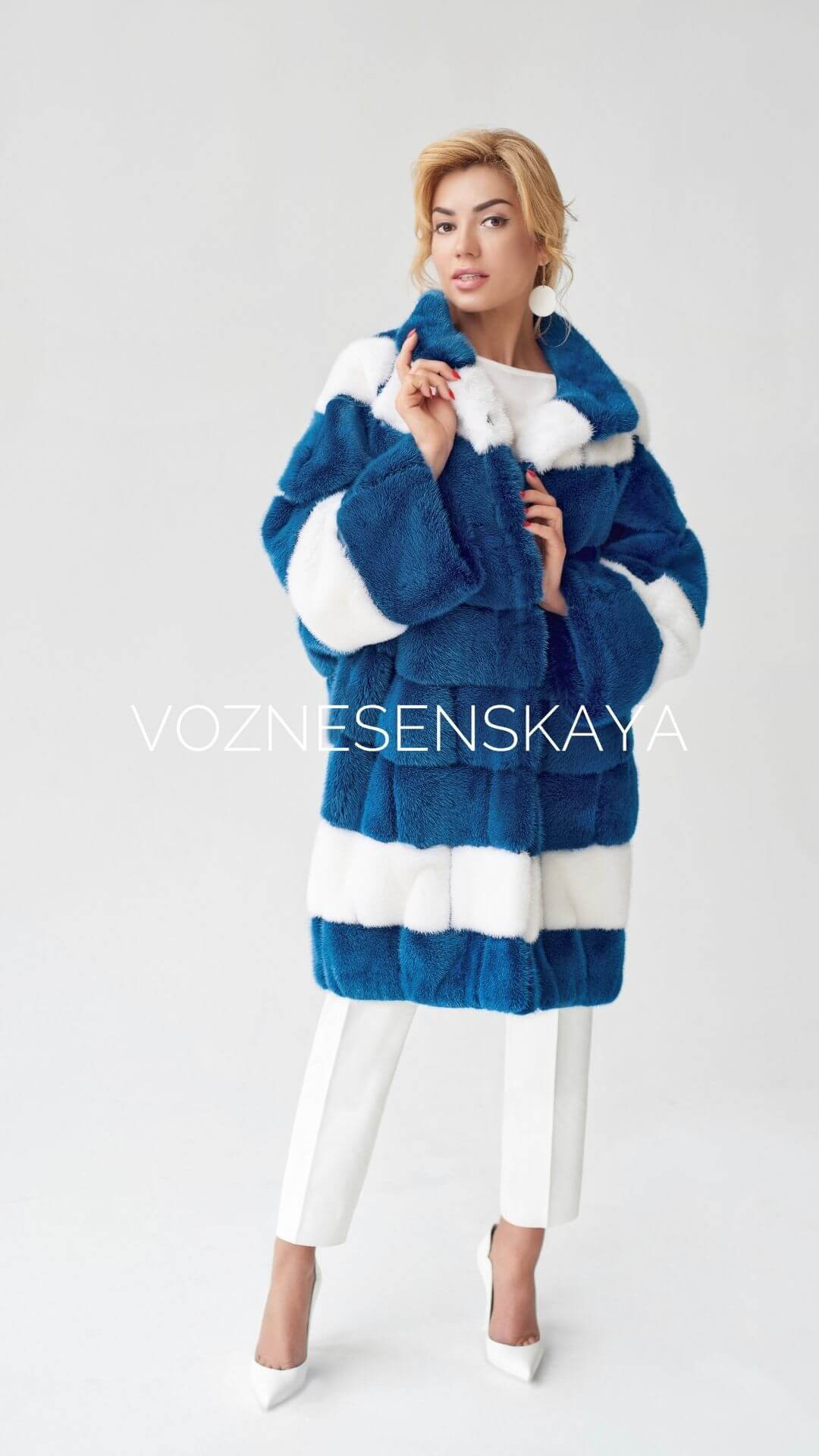 Correct painting of a fur coat - stages of work
A fur coat must go through many stages in painting. Many of our competitors simply save time, consumables and do not care about further consequences. How to paint a fur coat correctly?
The whole fur coat is disassembled before painting. The patterns of the former style are removed in order to restore it qualitatively later. Several fittings are required - before and after dyeing the fur coat. By the way, after painting, the fur coat is sent to a delicate dry-cleaner for the next procedure to fix the color.
Only when the fur coat has gone through all these manipulations, we begin to restore all fur guides: we put new hooks in the color of the fur coat, sides and a collar or hood filled with special materials, we reinforce the leather, a new silk lining is cut out, decor, edging is sewn, a new beautiful brand pocket.
In what cases is a fur coat painted? Paint a fur coat necessary: ​​when yellowed areas appear in a blue or white mink. When the color changed in a light mink coat, it turned very yellow. Or when you are simply tired of the color scheme, for example, at the cross - the fur is white, and the tips along the ridge are dark gray - in these cases, dyeing of fur products is recommended.
Paint a fur coat also necessary in case of discolored coloration. For example, a white fur coat with tinted gray transitions or white with tinted red transitions in a fur coat. In these cases, we recommend choosing the darkest color possible - a solid color to paint over the previous one.
However, even before the start of painting, you should go through a consultation. Masters of the Flagship House of Fashion will tell you how the painting and tinting of a fur coat begins. First of all, your fur coat should be inspected and checked from the inside of the leather side - how strong the fur coat is and whether the fur will withstand such a serious procedure as painting.
It is also important to understand that after painting the fur coat sits down one and a half and very rarely two sizes. If you tint a fur coat, it rarely turns out without shrinkage. As a rule, the fur coat becomes one size smaller. Therefore, it is necessary to try on a fur coat before painting.
Designer-cutter removes patterns from your fur coat. The master completely copies the style that is in the product. If you have a wish to completely change the style in a mink coat, in such cases we will sketch several sketches for you, taking into account your wishes. We also offer the latest magazines from the world of fur fashion for choosing a style. After approval of the style or just trying on. The fur coat is sent to our fur factory.
The fur coat is dyed using the perch method at a pressure of 100 bar. The coat is in the paint for some time. After dyeing, the fur product is dried and partially dry-cleaned. Such a serious procedure as painting a fur coat should be trusted only by professionals. Quality dyeing of fur is only possible at a fur factory.
When painting a fur coat, dark colors are used: brown, black, dark gray asphalt, eggplant, dark burgundy.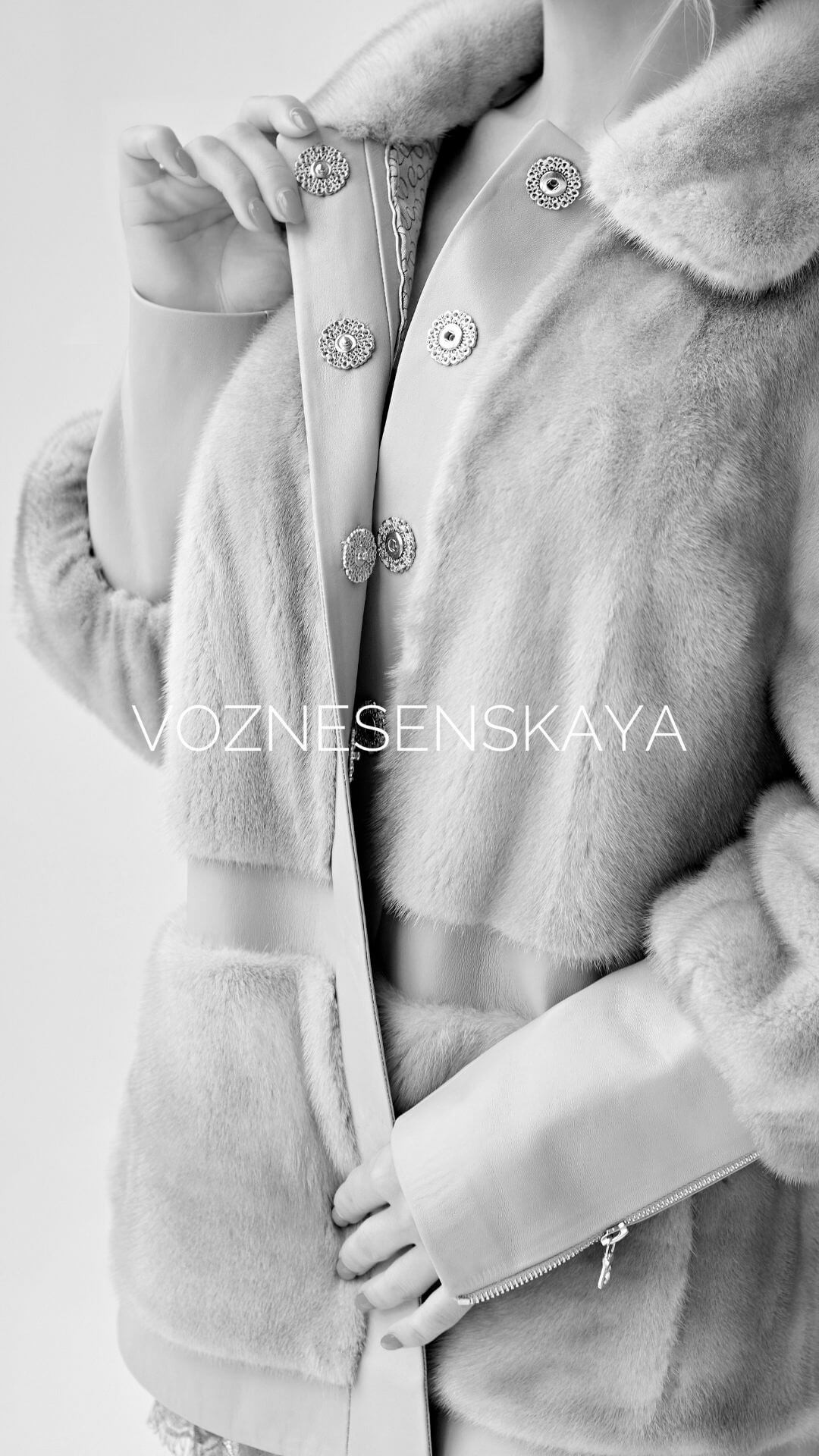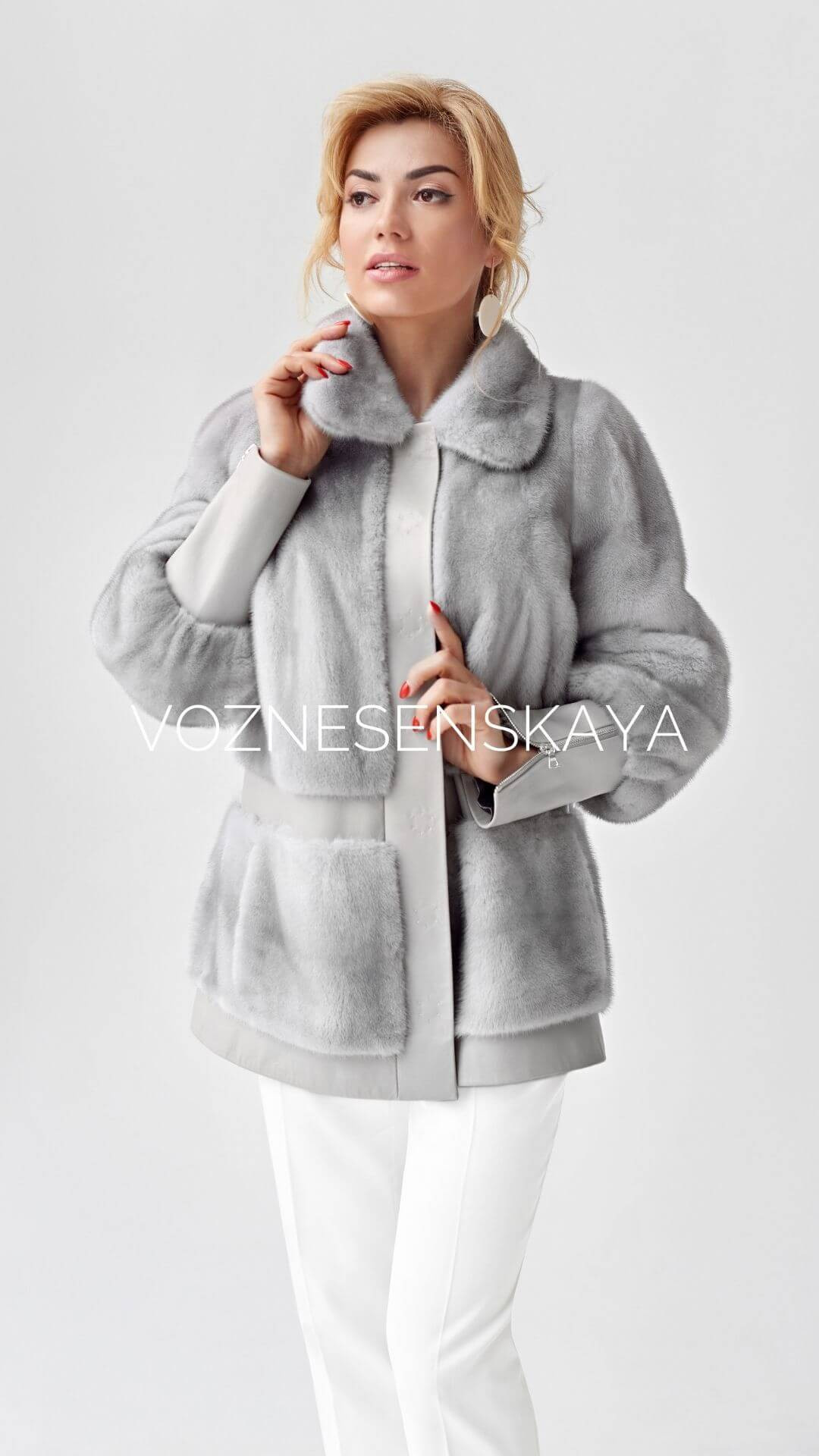 Professional tinting of a fur coat
Fur coat tinting is possible in the absence of strong yellowness and green discoloration in the fur product. When green transitions appear in the fur, it is necessary in these cases to choose a darker version of the color in the fur.
The tinting of the fur coat also takes place in a perch way, but the coat is under pressure in the coloring composition for less time.
For toning fur, light shades are usually used: sand, beige, walnut, tea rose, pood, gray, mustard, green, red, yellow, blue and other light shades.
After tinting or dyeing your fur coat, your fur coat is transferred to our furrier workshop to master furriers for dressing the fur product. Depending on the type of fur, the state of the leather and other factors, it can be either wet dressing according to patterns, or dry. After editing according to the templates of your future new changed style, the product is assembled anew. And after all these complex and responsible procedures, we invite you to try on a fur coat!
A fur coat with such a fitting looks very unsympathetic over fur. But this should not scare you, because the process is not over yet! We look at how the silhouette, style suits you, how much the fur coat is hooked, and then we make corrections to the product. The fur coat is sent to our professional factory dry cleaning only for fur.
In dry cleaning, a fur coat goes through two more stages. The first stage is the main gentle dry cleaning. The second stage is a drum with sawdust, in which the hairs are closed and excess paint is removed from the fur. The fur coat undergoes complete fixation of the paint. After such procedures, the fur coat becomes like a new, renewed one, the pile rises, fluffs up and becomes shiny.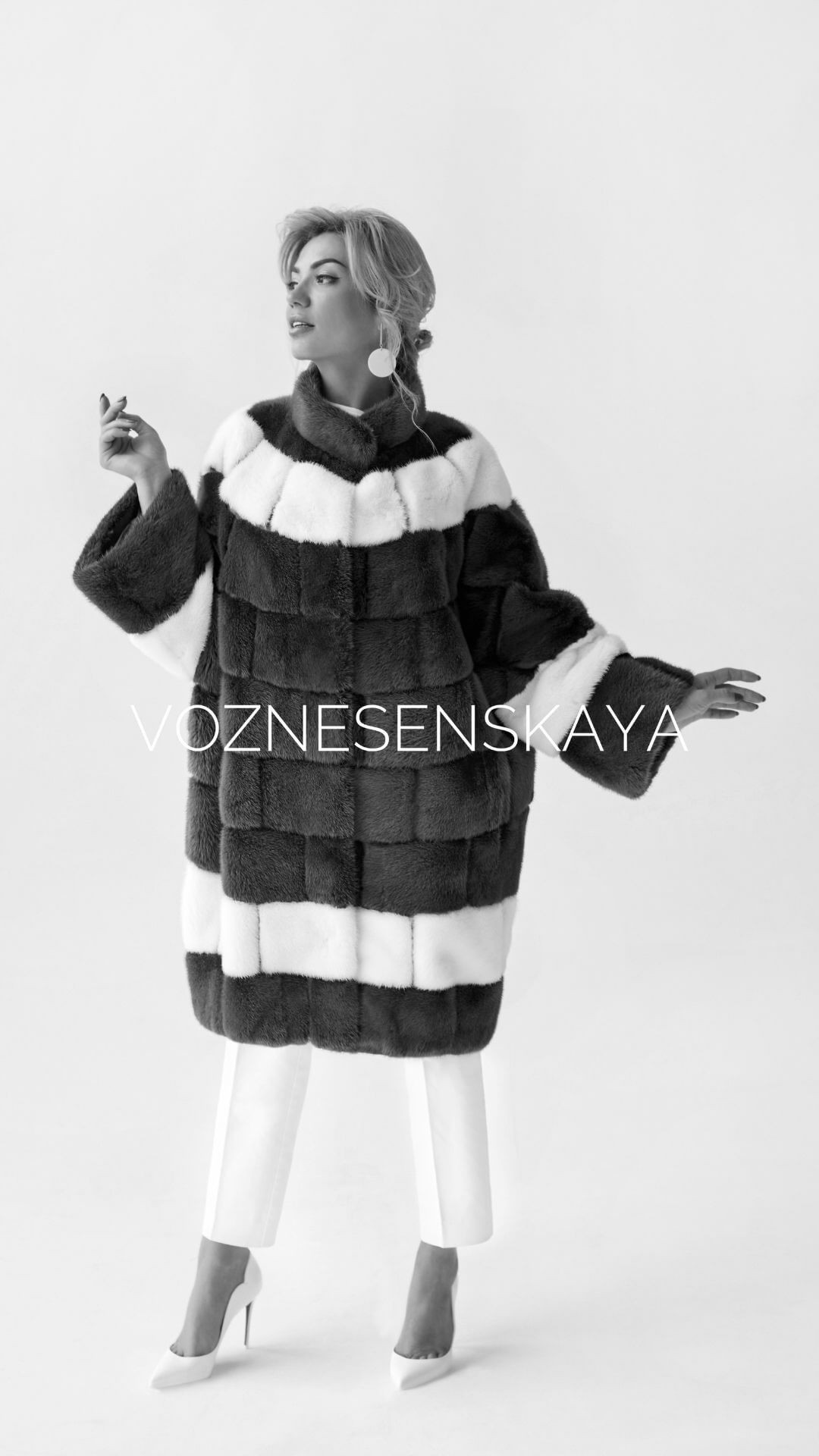 Where to paint a fur coat with high quality?
Painting a fur coat and tinting a fur coat takes about 3-4 weeks in the summer. In winter, there is a record and the factory is busy with harvesting fresh raw materials. Therefore, the process of dyeing a fur coat during the fur season can take about 1.5-2 months.
Voznesenskaya's flagship Fashion House recommends taking care of fur - that is, tinting the fur coat and painting the fur coat in the spring and summer. No long wait and no rush.
We accept paint coats from other cities of Ukraine. We are trying on Skype. Find out the details by phone!
During these expensive procedures, many of our competitors and many amateurs who supposedly can perform paint a fur coat, they simply save. Or absolve themselves of responsibility. As a result, the mistress of the fur coat can be completely disappointed.
But if you want to dye fur, dye skins or paint a fur coat with high quality, then you should order such work only at a special factory of the Voznesenskaya Flag House of Fashion - we are the only ones who offer a full range of painting and tinting of a fur coat in Kiev.
You can also order dyeing of skins and fur from us. Such work takes about 2 weeks. They are performed for a future new product: for example, sewing a fur coat, fur poncho, fur boas, stole or & nbsp; vests from haute couture. Our craftsmen can even make a light powdery blanket from Rex plates!
Fur and leather dyeing is one of the main activities of the Voznesenskaya Flagship Fashion House. The experience of our multidisciplinary specialists in the fur industry is about 100 years! Factory knowledge, passed down family - from generation to generation, as well as modern equipment and the development of new ecological technologies of a fur factory for dyeing and dry cleaning - a guarantee of quality work.
Specialists of the Voznesenskaya Flagship Fashion House can:
paint the skin;
dye the fur;
paint a fur coat;
tint sheepskin coats;
paint a leather jacket;
paint leather trousers;
paint a leather skirt;
eliminate greasy spots on the skin or leather product;
paint a leather bag;
dye fur and leather products;
redraw the fur coat;
alter a fur coat;
completely change the style in a mink coat and perform other complex operations with fur.
Our equipment, vast experience of work allows us to perform unique services for dyeing a variety of fur products and leather products, to carry out dry cleaning of fur products at the highest level! Chemicals are used only environmentally friendly - made in Italy and America are hypoallergenic.
We will be glad to see you in our Flagship Fashion House. For advice - call! To order painting of a fur coat, sheepskin coat, fur, any leather or fur product, you can get detailed advice on such a complex process by calling our phones today.