The beauty of exotic leather is mesmerizing, thanks to the unique pattern, sophistication and of course the natural texture and special non-repeating scales. It is the originality and uniqueness of its structure that suggests some nuances in the care, repair, painting, dry cleaning and restoration of products made of such a delicate material.
In addition to the standard rules for caring for exotic leather products, many may need a service "dry cleaning of leather goods". Our atelier will help you restore the color and appearance of leather products. We work with all types of leather:
crocodile;
python;
alligator;
parosus;
caiman;
ostrich;
anacondas;
cobras;
lizard;
iguanas;
aniline (uncoated);
semi-aniline;
with a matte finish;
varnished;
fish;
glossy;
classic;
thin;
with spraying;
dense.
For dry cleaning of leather goods, we use special expensive preparations and the experience of our masters. Therefore, after the procedure dry cleaning of leather goods Your garment will be soft and as good as new.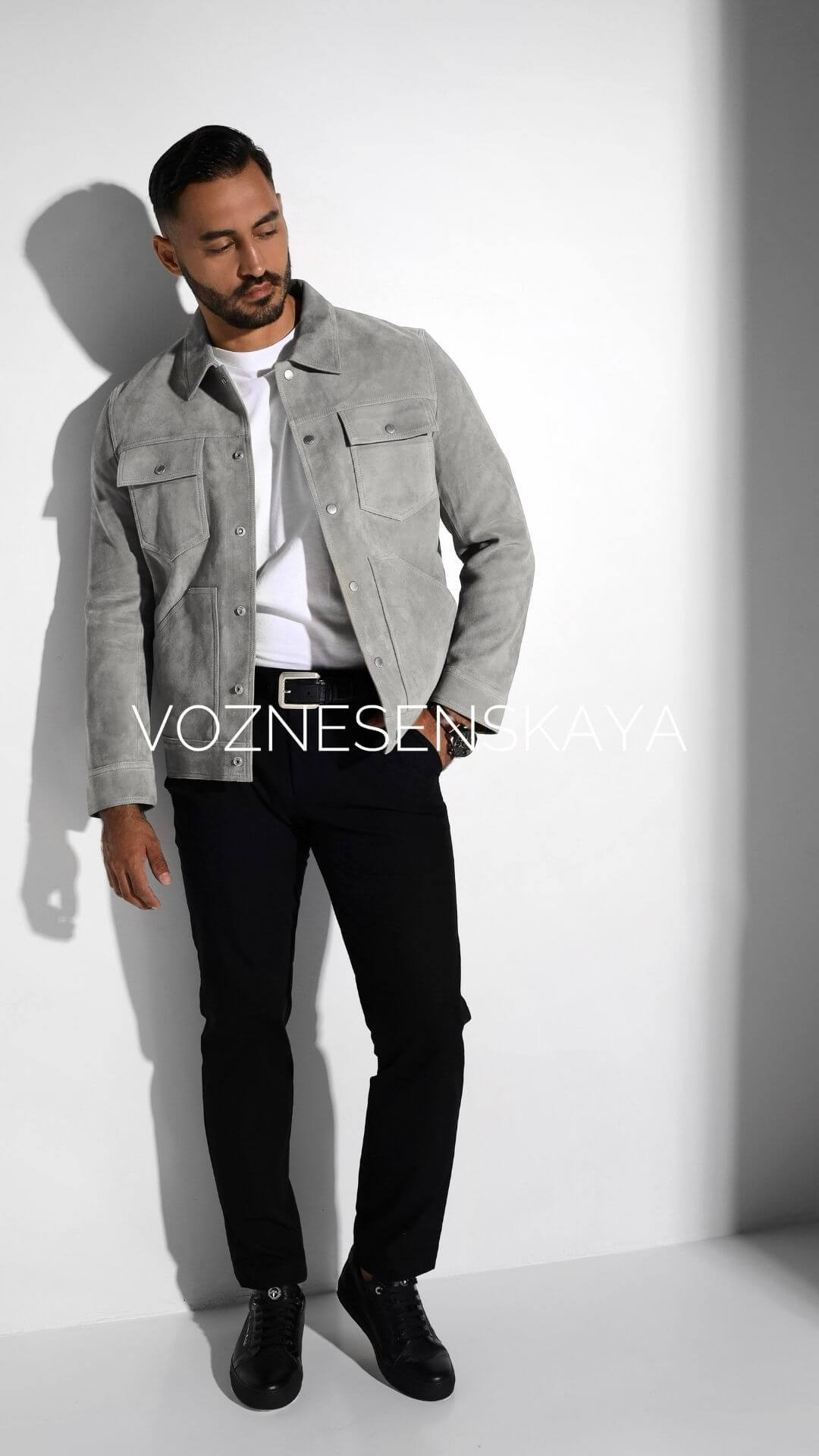 Types of leather, and how is leather dry cleaning done?
The flagship fashion house Voznesenskaya offers dry cleaning, painting and restoration of all types of leather products. Only professionals with over ten years of experience work in our workshops. We guarantee the quality of our work. In order to dry-clean leather products efficiently, you need to use materials in accordance with the type of leather.
Conventionally, leather products can be divided into several types according to the processing of leather:
with a protective coating;
half coated;
without cover;
with suede pile, velor;
lint-free nubuck.
Skin with a protective coating is pigmented skin, that is, smooth skin. In production, such leather is polished on the outside of the front part. All defects by nature are leveled as much as possible and putty with special equipment. Stamping is often used for smooth leather, during this process a special texture is given to the surface. All defects after such procedures are hidden. Then a colored coating is applied. Smooth leather is dyed by the perch method or by the surface dyeing method. Subsequently, a wear-resistant color finish is applied for durability.
Such leather wears well, cleans well and passes without any particular difficulties horse dyeing after dry cleaning. When dry cleaning smooth leather, difficulties may arise only if there are exclusive accessories or special types of processing, dusting, embossing, color transition, giving the skin abrasion or the effect of old age. For such individual orders, our craftsmen use a special approach and methods developed over the years with professional experience.
Restoration and elimination of scratches on all types of leather, in the Voznesenskaya Flagship Fashion House you can eliminate scratches, creases and detachments on a crocodile, parosus, python, scratches on smooth leather, holes and scratches on structural leather, scratches and defects on leather with a special embossing.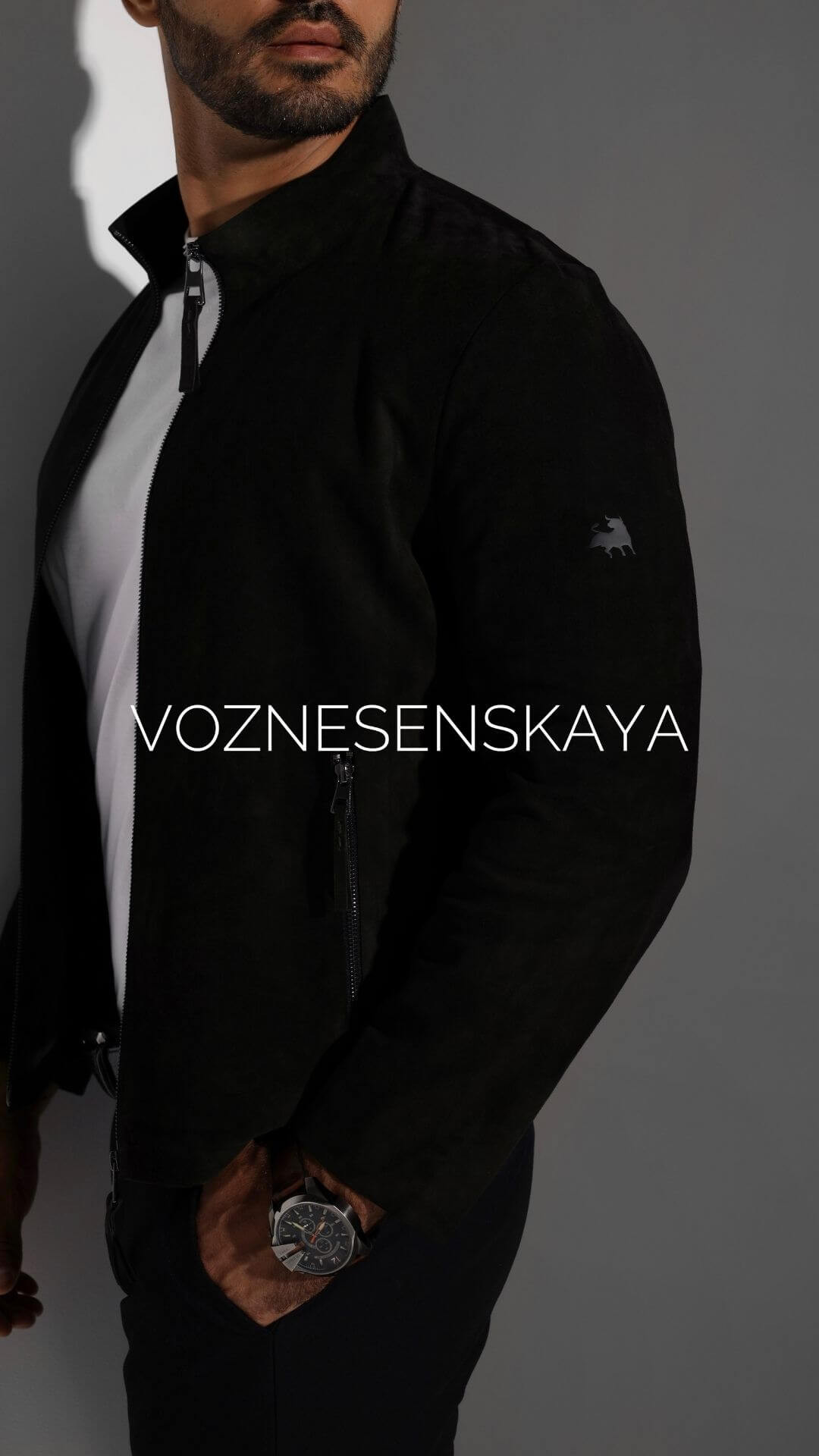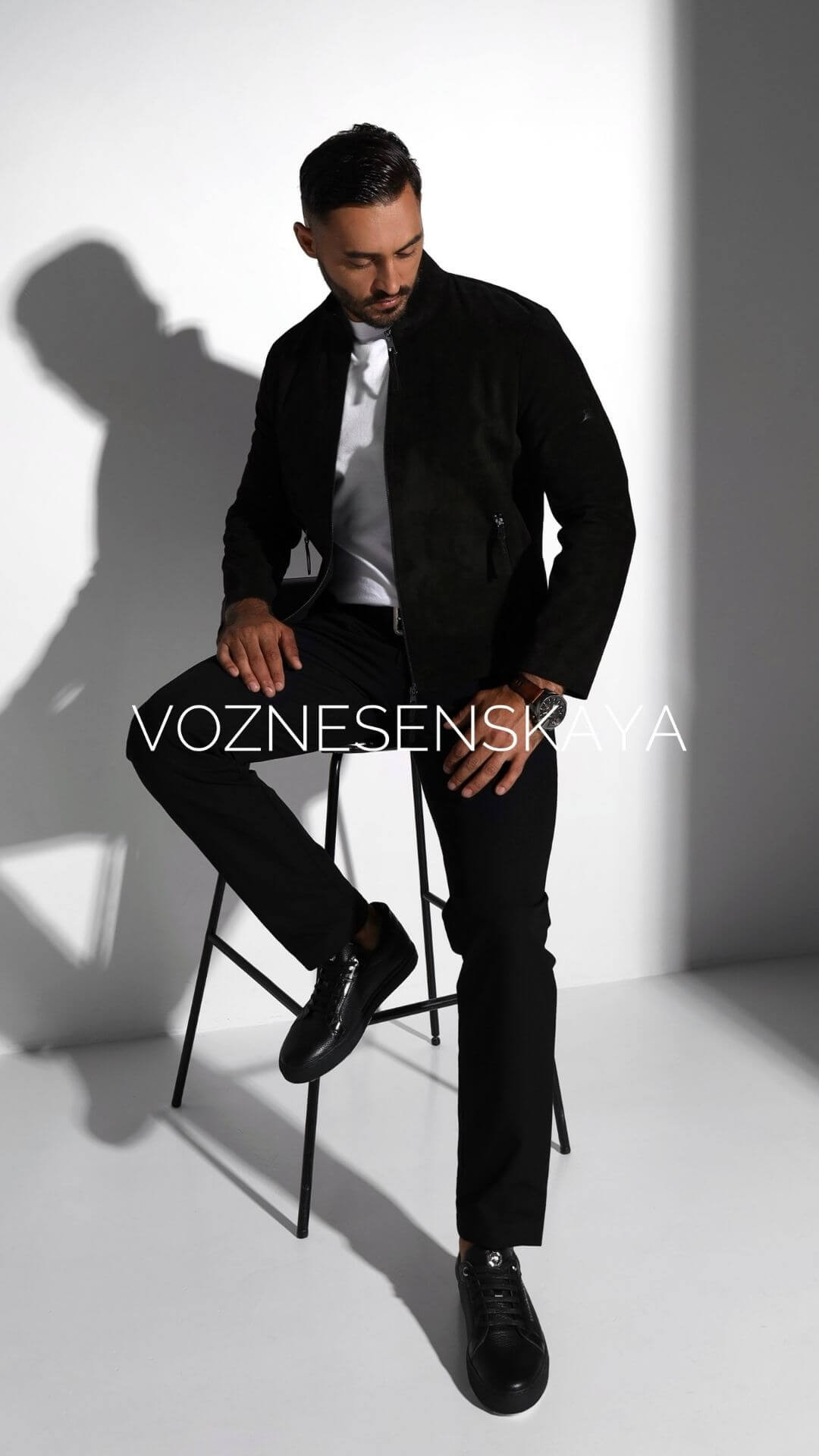 Dry cleaning of leather products for different types of leather
Each variety, type and subtype of leather is cleaned exclusively with its own means and technologies that are suitable for this particular category.
Skin without protection
Leather without a protective coating includes: aniline leather, suede, velor, nubuck.
This type of leather is cleaned with BIO and ECO cleansing. The skin is treated with special agents that lift up the dirt from the inside. Few of the dry cleaners can offer such dry cleaning of leather products as we do.
Nubuck
The skin undergoes grinding, resulting in a fleecy surface. Nubuck leather has a natural appearance, it is soft and pleasant to the touch.
Dry cleaning of nubuck goes well. There are natural downsides to light-colored leather goods; these are greasy stains. They are poorly removed from nubuck leather.
But it is possible to withdraw it with more lengthy procedures and developed professional technologies and methods. Nubuck products are difficult to care for, as the leather does not have a protective coating and is highly susceptible to dirt. However, you can easily deal with these difficulties if you order the service dry cleaning of leather goods in our atelier.
Suede leather
Suede products are noble and look bright. Suede leather is a split, the surface of which is sanded, and the surface becomes fleecy. Unlike suede, nubuck — this is the polished face layer of the hide. The surface of suede will always have a rougher texture, like carpet, and nubuck, like corduroy.
Suede products are great service dry cleaning of leather goods, the shade of suede leather is restored and the pile is raised on special industrial equipment. A good and high-quality dry-cleaning of suede leather products takes about 2-3 weeks. High quality dry cleaning of suede, nubuck and other things is carried out slowly to maintain all the nuances and technologies.
Semi-aniline leather
Semi-aniline leather is identical to aniline leather. Semi-aniline leather is coated with a thin protective layer to help keep out impurities. The natural texture of the skin is still visible. The distinctive marks and creases on the top of the leather are still visible, but less so than on aniline leather. Semi-aniline leather is not easy to clean and maintain. It is pleasant, soft to the touch, and natural marks are visible on it. There are often two semi-shades in the skin. What our colorists pay special attention to and try to restore the color palette of the leather after dry cleaning. Dry cleaning of semi-aniline leather is carried out from 2-3 weeks, and it can also be up to 4 weeks at work - depending on the complexity of the stains and pollution.
Aniline leather
The most expensive of the skin types, it looks matte and very pleasant to the touch. Such leather looks very expensive. Sometimes there is a light coating on it with a special matting varnish, which still does not protect the skin from the rapid absorption of moisture.
Aniline leather is not meant to be worn on a daily basis. This leather undergoes an exclusive selection of skins. Such skin is not sanded, not evened out on the outside, all the natural external structure in the skin is preserved. Aniline leather is dyed using the perch method. It is painted in special baths and does not have any surface pigment coating and color fixer. This dyeing method preserves the breath of the skin.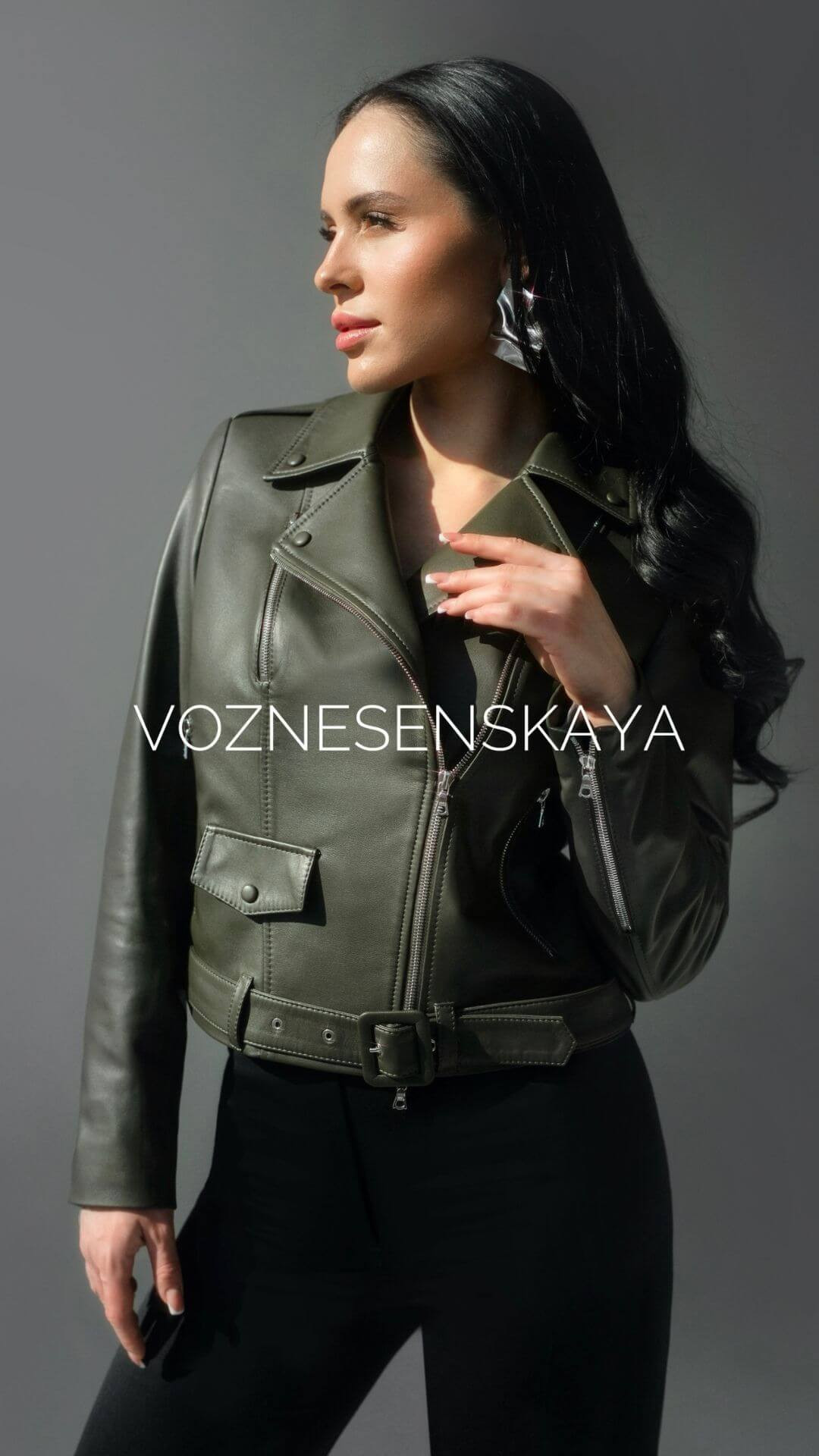 Dry cleaning of aniline leather
The created product from aniline leather is unique and unrepeatable; on the surface of aniline leather you can see unique curves, marks, a natural pattern that can tell a lot about itself. The most natural and natural type of leather is aniline. It is very soft and delicate to the touch, keeping you warm and cozy in winter, and in summer such skin is cool and breathable. But, recall, aniline leather does not have a protective coating, therefore it absorbs moisture, leaves stains on itself even from a drop of water, and is also prone to staining and fading. Therefore, very careful and careful wearing of aniline leather products is recommended. It is preferable for aniline skin to have several shades, as it fades naturally.
Dry cleaning of aniline leather is the most difficult procedure of all types of cleaning. There are always pitfalls in the procedure with painting for aniline coating, our specialists in dry cleaning and restoration of leather have not only equipment and expensive chemicals, but also many years of experience. Many dry cleaners refuse to carry out restoration and dry cleaning for aniline leather products, and this is understandable, there is no experience, chemistry, special equipment and aging in a sequence of time. For high-quality dry cleaning of uncoated leather, it sometimes takes more than 4-5, or even 6 weeks to work! Conventional conveyor dry cleaners cannot afford to waste time. This is the reason for the refusal.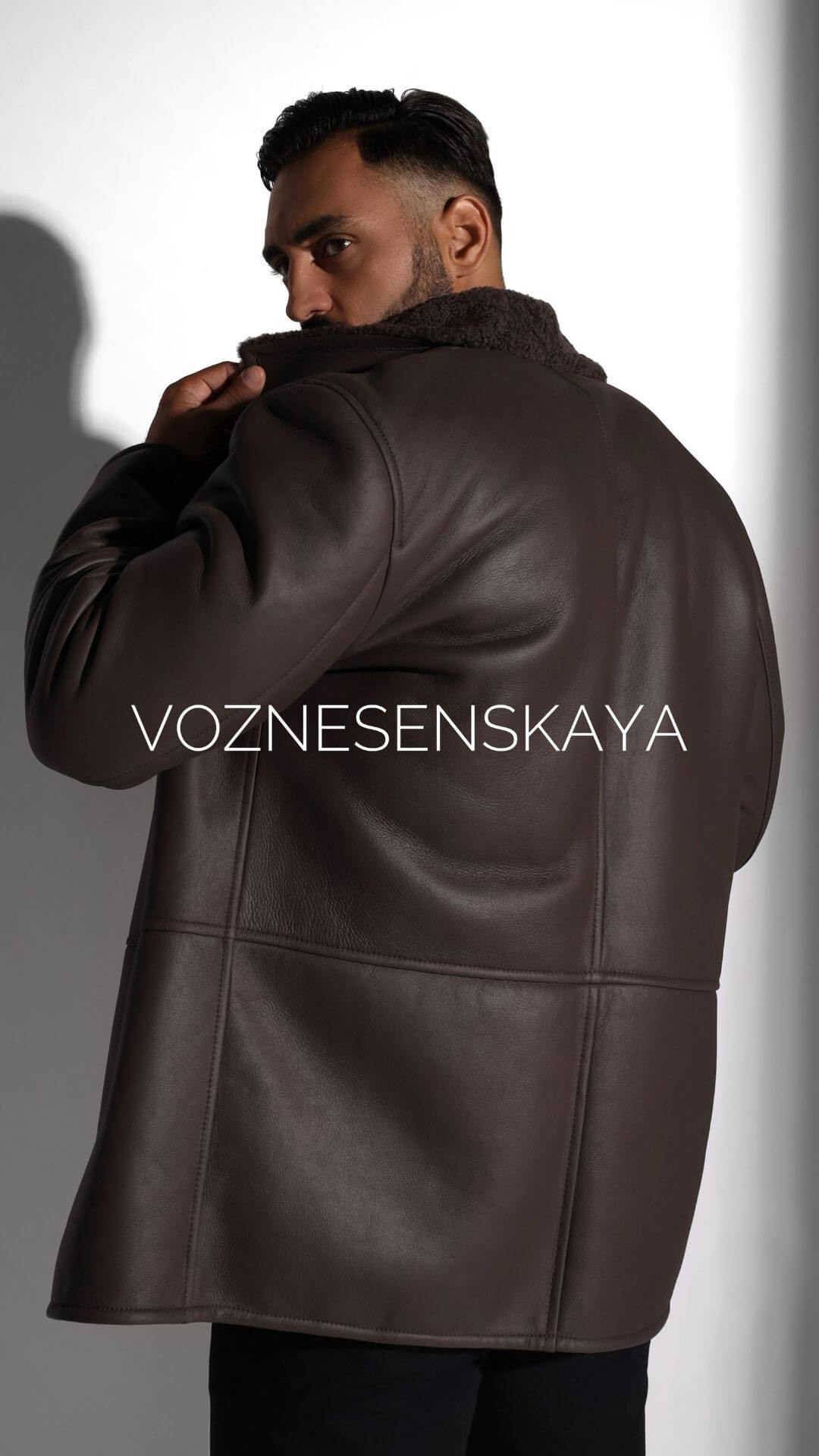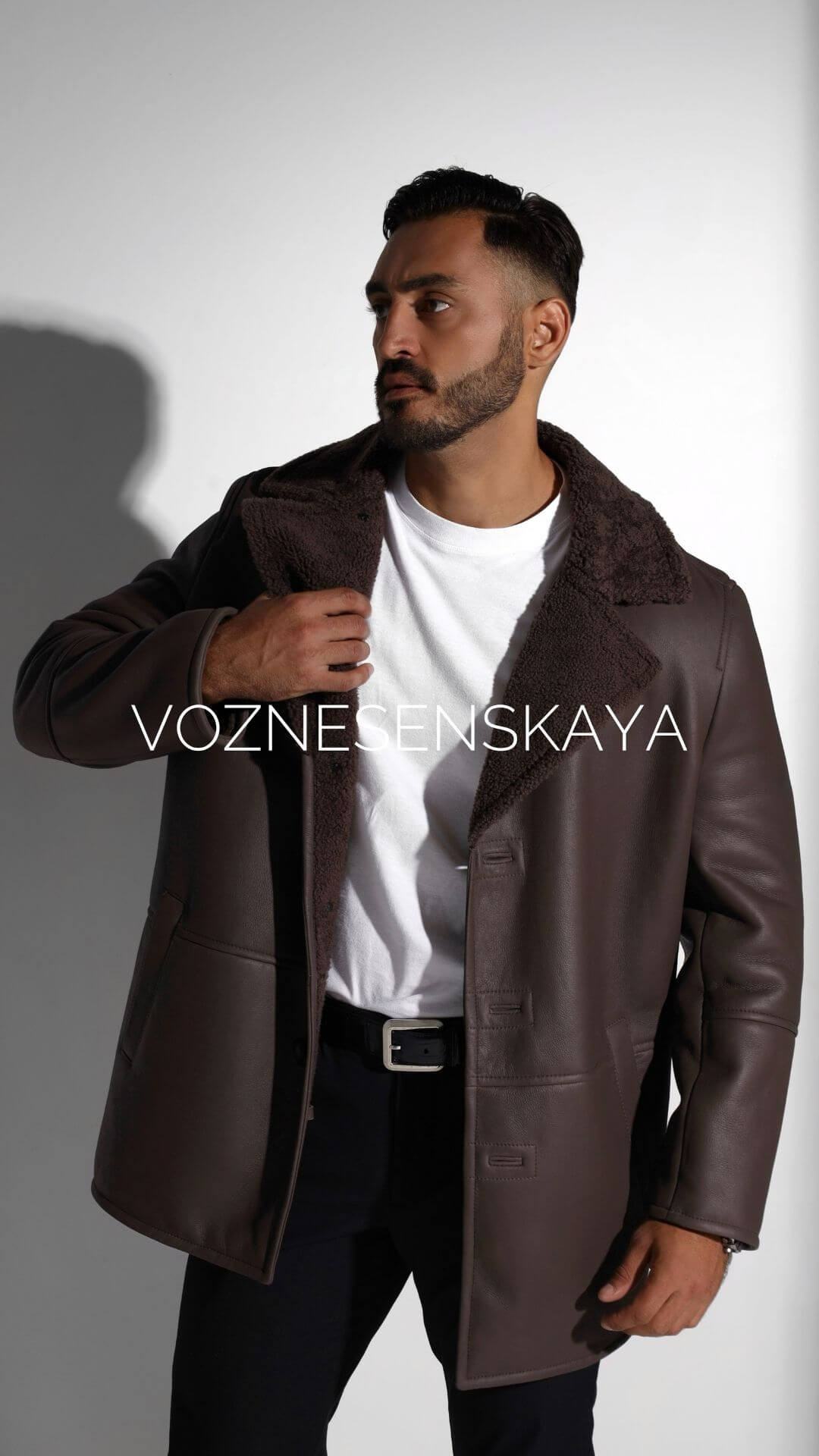 How is dry cleaning of leather products in our atelier and our workshops?
Voznesenskaya's flagship fashion house offers a unique technology in leather repair and dry cleaning of leather products.
The dry cleaning procedure includes the processing of appropriate dyes and chemicals for each type of leather in the product.
Thanks to the latest Italian technologies, the unique method of the preparations used and the sequence of technologies, our masters of leather restoration do not save time and do not skimp on adding expensive preparations for cleaning and dyeing various leathers. Our professional craftsmen will return the product to its original appearance, color or repaint it in any other shade at the request of the customer.
The application and fixing of the dye takes place in several stages, the process is similar to the factory one, this allows you to completely negate further discoloration, peeling, peeling, cracks, compaction, stiffness on the skin after painting.
Each piece is individually processed by a master. In order for the dye to look natural, the damaged layer is restored. Various damages are repaired. The availability of a high-quality range of leather care and repair products allows you to restore and restore even the most difficult types of leather to process.
We treat each client with special attention, keeping things that are dear to you and giving the products a new look.
Exclusive leather dyeing, dry cleaning of leather goods performed at the Voznesenskaya Flagship Fashion House by experienced craftsmen in accordance with all the rules and technologies. Call us today to order an exclusive leather dry cleaner!