Voznesenskaya's flagship Fashion House has extensive professional experience in working with expensive and light-colored furs: sable, chinchilla, ermine and others.
Dry-cleaning of a mink coat produced by professional craftsmen of a fur factory at the Voznesenskaya Flagship House of Fashion, we also produce dry cleaning and other fur products. If necessary, our specialists will also perform fur dyeing for you. We offer factory dry cleaning, dyeing, shearing, fur trimming, with over 100 years of experience in the fur industry.
We have more than 100 years of experience in fur dry cleaning. From generation to generation, the transfer of family knowledge in the fur industry is carried out and the work of craftsmen is carried out, as if specially born for this area of ​​the fur market.
Dry-cleaning of a mink coat takes place using chemicals only the latest development made in Italy and America. We carry out a thorough dry-cleaning of mink coats: light, bleached, natural, dyed, sheared and other types of fur.
It is possible to order dry cleaning from us:
white mink coat;
a sheared mink coat;
ermine fur coats;
sable fur coats;
chinchilla fur coats;
marten fur coats;
lynx and other fur coats!
Dry-cleaning of a mink coat, from ermine, from sables, from chinchilla or marten - performed separately in a drum. Such a dry cleaning for exclusive fur is made with gentle chemicals. After the tympanic procedure, additional light dry cleaning of a mink coat with sawdust in a very light mode to raise the nap and fix the result.
All these procedures are performed at a fur factory by craftsmen with vast experience in the field of fur - the masters of the Voznesenskaya Flag House of Fashion have vast experience in dry-cleaning of expensive fur. Therefore, you can be sure that your fur is in the safe hands of professionals - it will never be burnt and will be cleaned flawlessly!
We are especially proud of our experience with light furs. For example, our craftsmen can eliminate a faded area on the fur with unstable paint from the handbag handles.
Produced according to your wishes dry cleaning of a mink coat or any other fur of only one or a few details: collar, cuff. Usually, the procedure "dry cleaning of individual parts" is carried out in furs: lynx, chinchilla or sable, that is, in expensive fur coats, when there is a desire to play it safe or there is no desire to order a complete dry cleaning of the product. If there are ties, we can remove them, clean them and put them back.
The most important and most valuable thing in a fur coat or any other fur product is that very warm and fluffy fur. We understand that the most important thing is to preserve it. therefore dry cleaning of a mink coat is offered in several versions.
Experienced specialists of the Voznesenskaya Flagship House of Fashion recommend cleaning mink coats, chinchilla, ermine, sable and other exclusive furs separately from the lining. Do not be afraid that your coat will part with the lining.
Besides, perhaps it's time to replace the lining with a new one - more beautiful?
We can also offer you to clean the lining separately from the fur coat. A piece with a lining can part for a while: thanks to our "specialists in preparation for dry cleaning". And after cleaning, everything will be restored to its original form.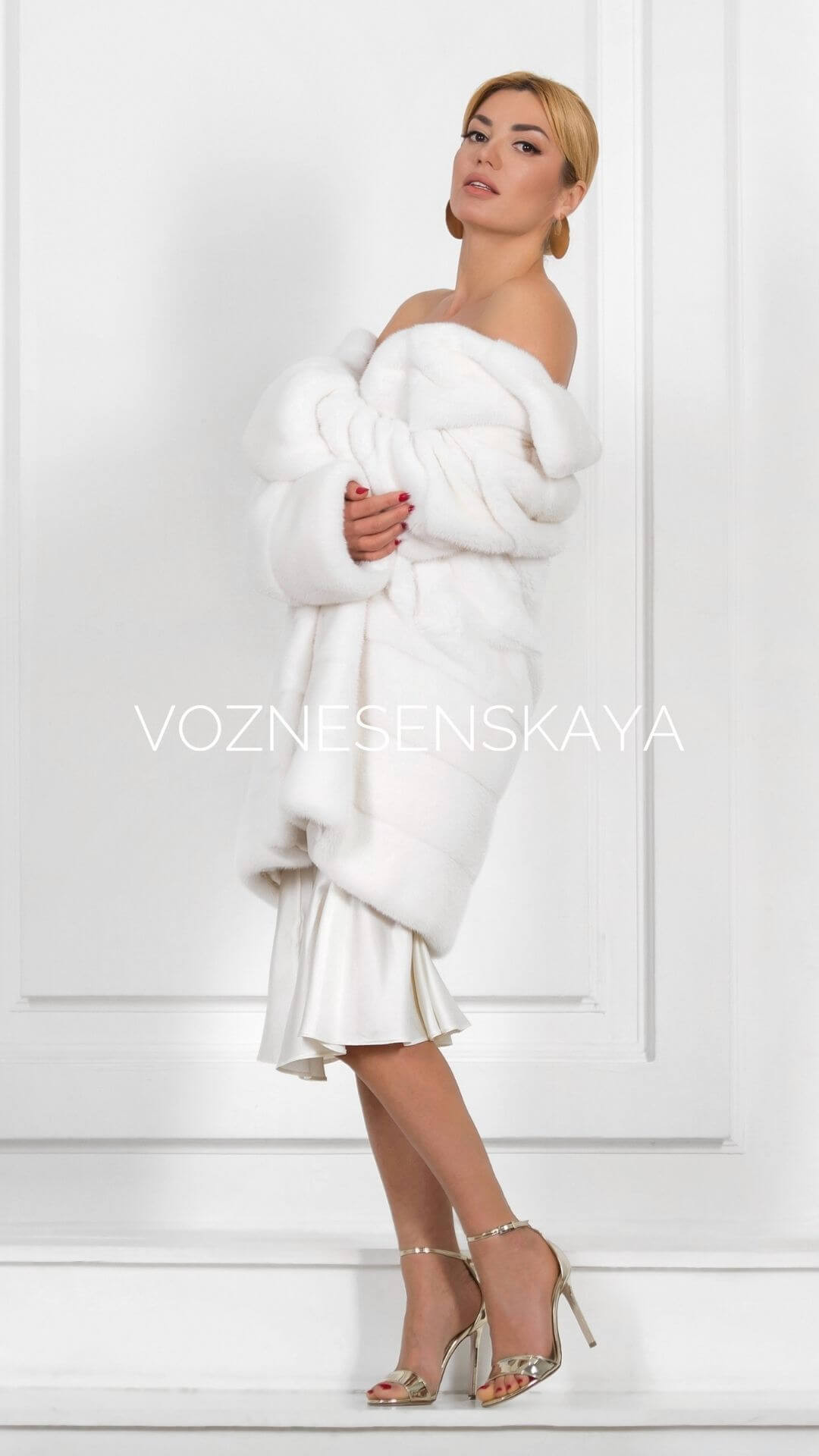 Dry cleaning of a mink coat how is preparation for cleaning going?
It often happens that the fur in a fur coat needs to be prepared before dry cleaning. When is it produced dry cleaning of a mink coat or a product made of other fur, a thorough examination of the external and internal sides is carried out: analysis of production and the condition of the fur, analysis for defects. For example, sometimes fur and undercoats can have creases, cramped spots.
In some cases, our experts advise to carry out only gentle dry cleaning and only by hand, so that the fur coat does not shrink and the fur is less stressed.
After dry cleaning, the specialists of the Voznesenskaya Flag House of Fashion will bring your product to the most updated appearance. For example, the fur needs to be polished and shine.
Such procedures will not be offered to you in any "ordinary dry-cleaner" in Kiev. Such work can only be performed by professionals in the fur industry.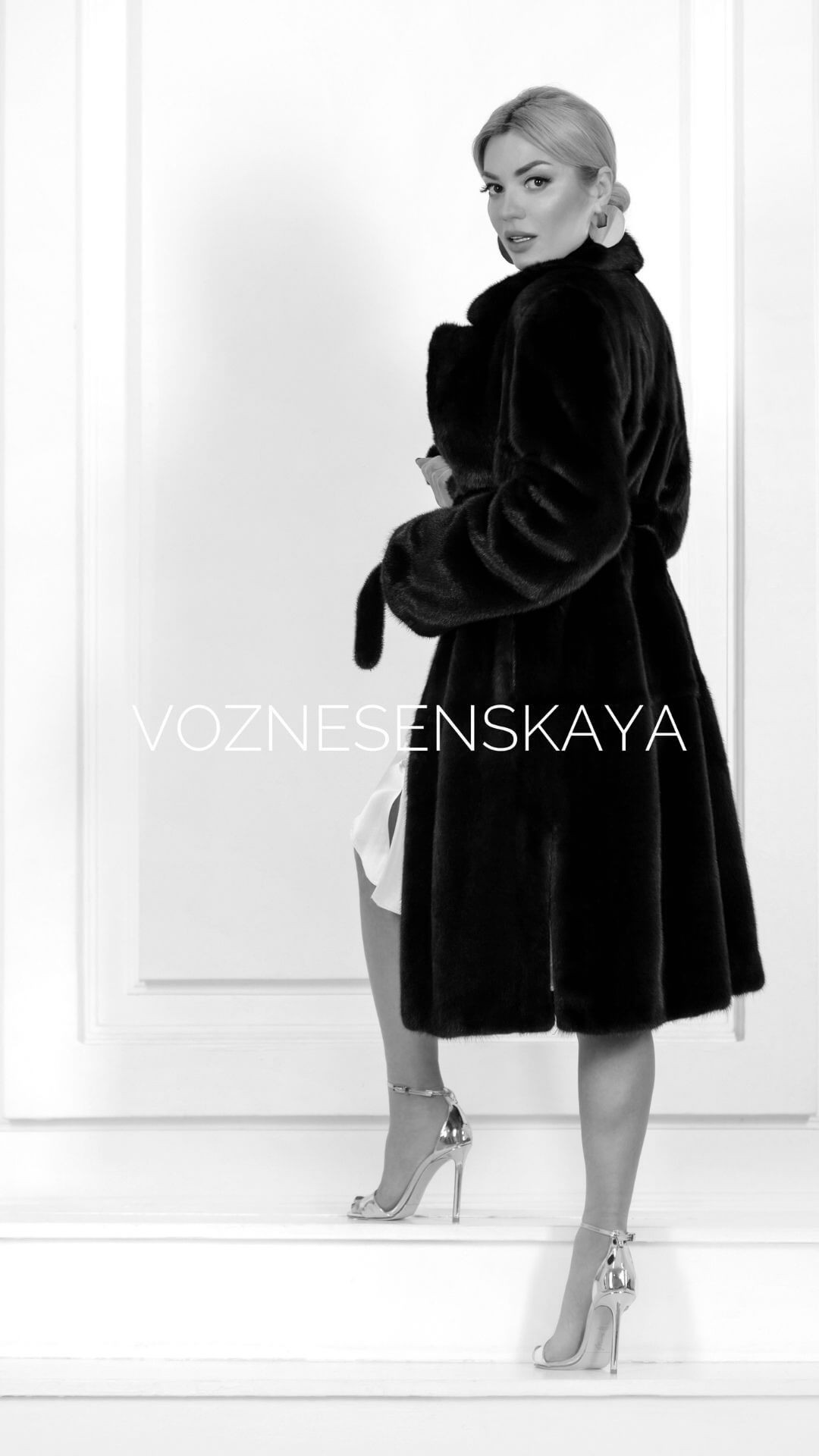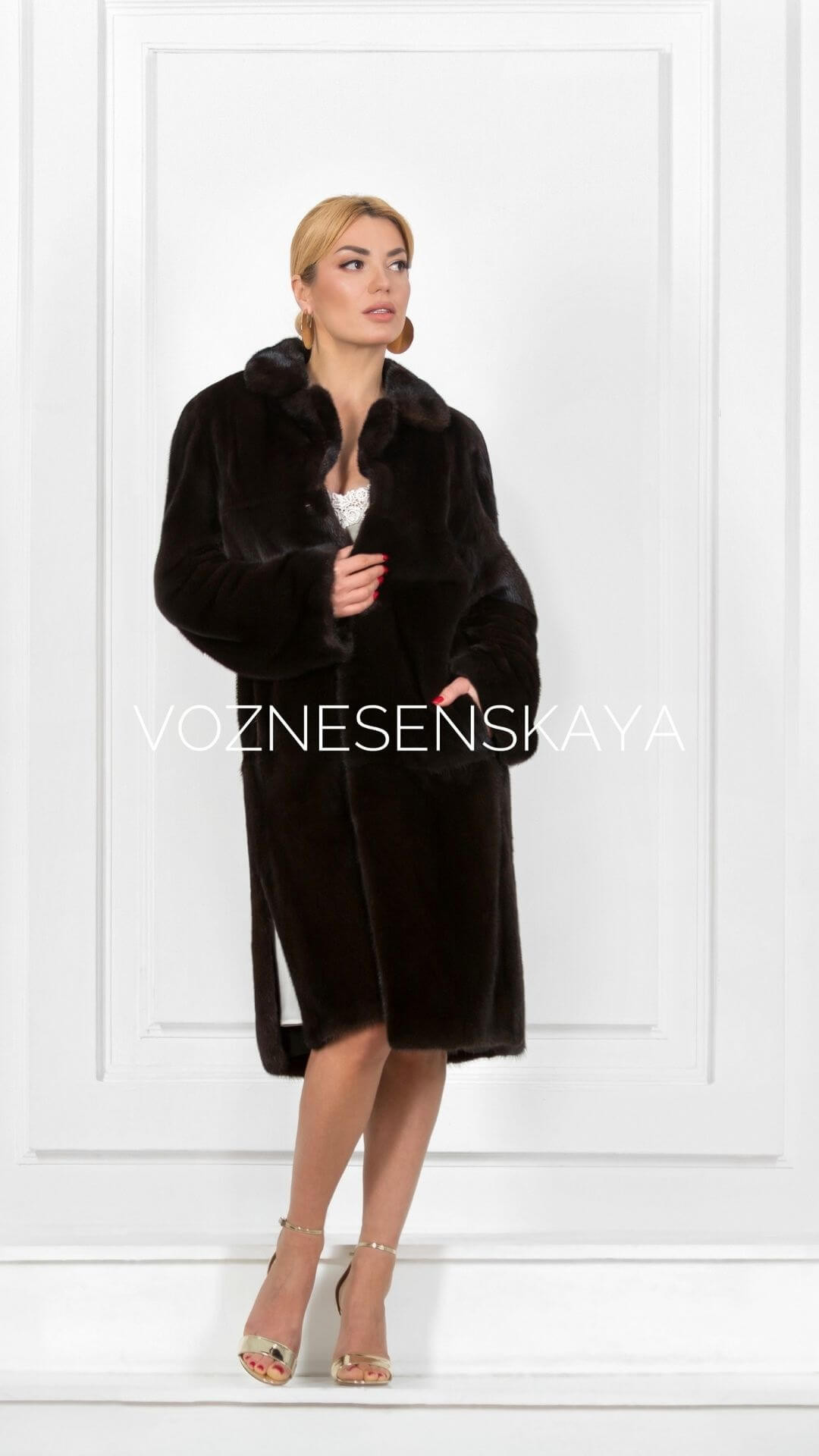 Can the lining of the mink coat be completely replaced?
If you wish, you can completely replace the lining in the fur coat. In black, fur coats, emerald green «cucumbers» with a scattering of tiny rhinestones or brooches. Or a blue mink fur coat boasts a frosty pattern from pale blue to gray-smoky color.
With a classic taste, the client may have plain silk. In case of a more romantic mood, we sew lace on the lining, or there may be one edging that plays a role between the fur coat and the lining and it will take on an exclusive accent in the fur. There are many options, we will offer you the best and most suitable for your fur and mood. We will make, at your request, the replacement of hooks and fur clips. Over time, clips lose their main function – stop buttoning, and sometimes pull out a piece of fur to which they were sewn. We will not only change the clip and the hook, restore the torn area, but also reinforce the sewing site with felt or interlining fabrics.
The fur clips that we use are made in Poland, Germany and neighboring countries, are reliable, durable and lightweight. They can also be made to order with rhinestones interspersed. This will give the clips a decorative purpose, which will make your product unique and unique. One of the most pressing replacement requests is lining replacement. Most factory-made fur coats come with a solid synthetic or semi-synthetic lining. It is economical and simple.
Since the old fur tends to creep and tear further along the seam. Therefore, it is imperative to duplicate this place. Since the fur will not withstand either glue or heat treatment, it is manually duplicated with fabric. From fabrics, it can be coarse calico or edging, double-thread, linen or other cotton and linen fabrics. The place of the gap is swept out with small stitches by hand, which leaves some freedom of movement, but will no longer allow it to break in this place. The most common place in a fur coat is, of course, clips (they are also hooks).
Our specialists will carry out any repair of fur products - from any fur: from a long-haired yak, llama, fox or raccoon dog, to a short-haired chinchilla, ermine, mink, beaver and the like. In addition to repairs, it can also be a complete replacement of parts. Old to new or one type of fur to the completely opposite.