Professional sewing fur products — it is a service for the production of a whole range of different things in the atelier. This refers not only to fur coats or hats. From fur you can sew a skirt, vest, dress with a fur collar, bedspread, pillows and much more! The whole arsenal of fur products includes various warm coats:
from impregnation;
from a wolf;
from a goat;
from broadtail;
from mink;
from karakul;
from sheepskin;
from merino;
fur liners and other nice things.
Our masters can perform sewing fur products according to your sketch or photograph.
We are sure that many representatives of the beautiful half of humanity will come in handy in autumn and winter, warm fur mittens, and brides — wedding capes, ponchos, short jackets made of white or light fur. The masters of our ateliers also make various edging, scarves, replace collars on fur things. Often they order us sewing fur products and accessories for home and office, and seat covers in the car — it's just a hit of the winter season for wealthy drivers. And in order to be completely warm, do not deny yourself the pleasure of ordering tailoring, altering or fitting a fur hat! You can order any fur product for sewing. We perfectly make women's fur coats, fur hats, coats, clothes with fur elements, and we even sew carpets from leather and fur! It is also possible to order the restoration of fur, restoration of a fur coat, short fur coat, sheepskin coat and other products with fur. In the cold season, we are ready for every woman to sew her dream — wonderful women's fur coat! And for men there is a special offer — sewing of outerwear with fur. For details, call us today!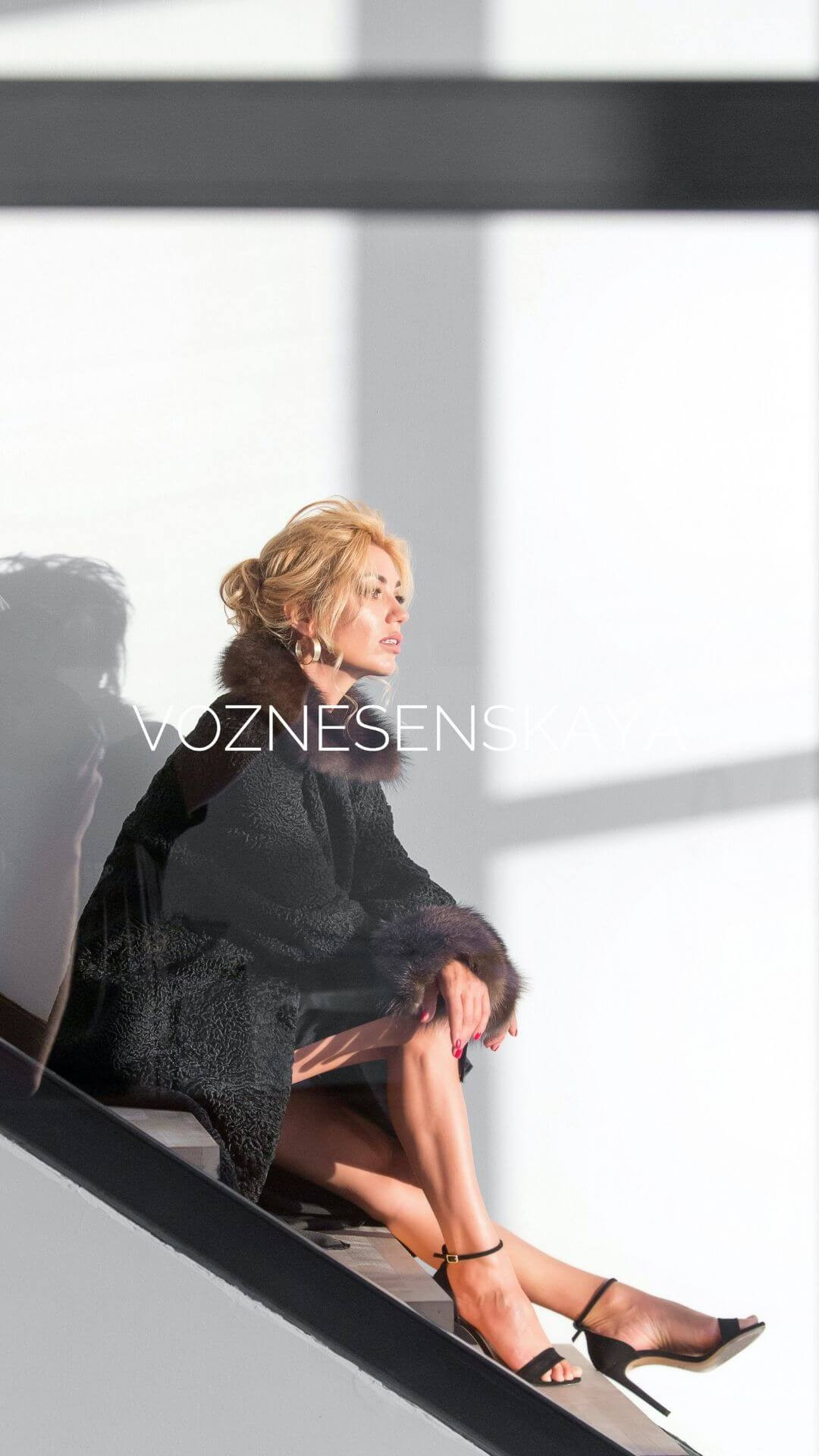 Sewing or buying new fur products?
Will transform old things sewing fur products when the old collar on a good thing still gets fed up, they come to us for a replacement and sewing a new collar. Moreover, the customer is not limited in the choice of fur. We have in stock a large showcase of a variety of fur with all kinds of color palette. Sewing fur products, fur coats in spring and autumn, ladies love to transform, amaze with their originality. Jackets and coats made of broadtail are very popular at this time. Available in the Voznesenskaya Flagship House of Fashion there are different varieties of astrakhan and broadtail: from swakara to smuzhka — this is the "kolyak in karakul". Also available Bukhara, Moldavian, Spanish, Italian astrakhan. There are different colors & mdash; a lot of furs are available in our show room right now, but it is possible to make your own individual order. Do not forget that a broadtail skirt will keep you warm in cool weather. Also, this material looks spicy and very nice in other products. High quality individual sewing fur products at the Voznesenskaya Flagship House of Fashion is performed by multidisciplinary specialists.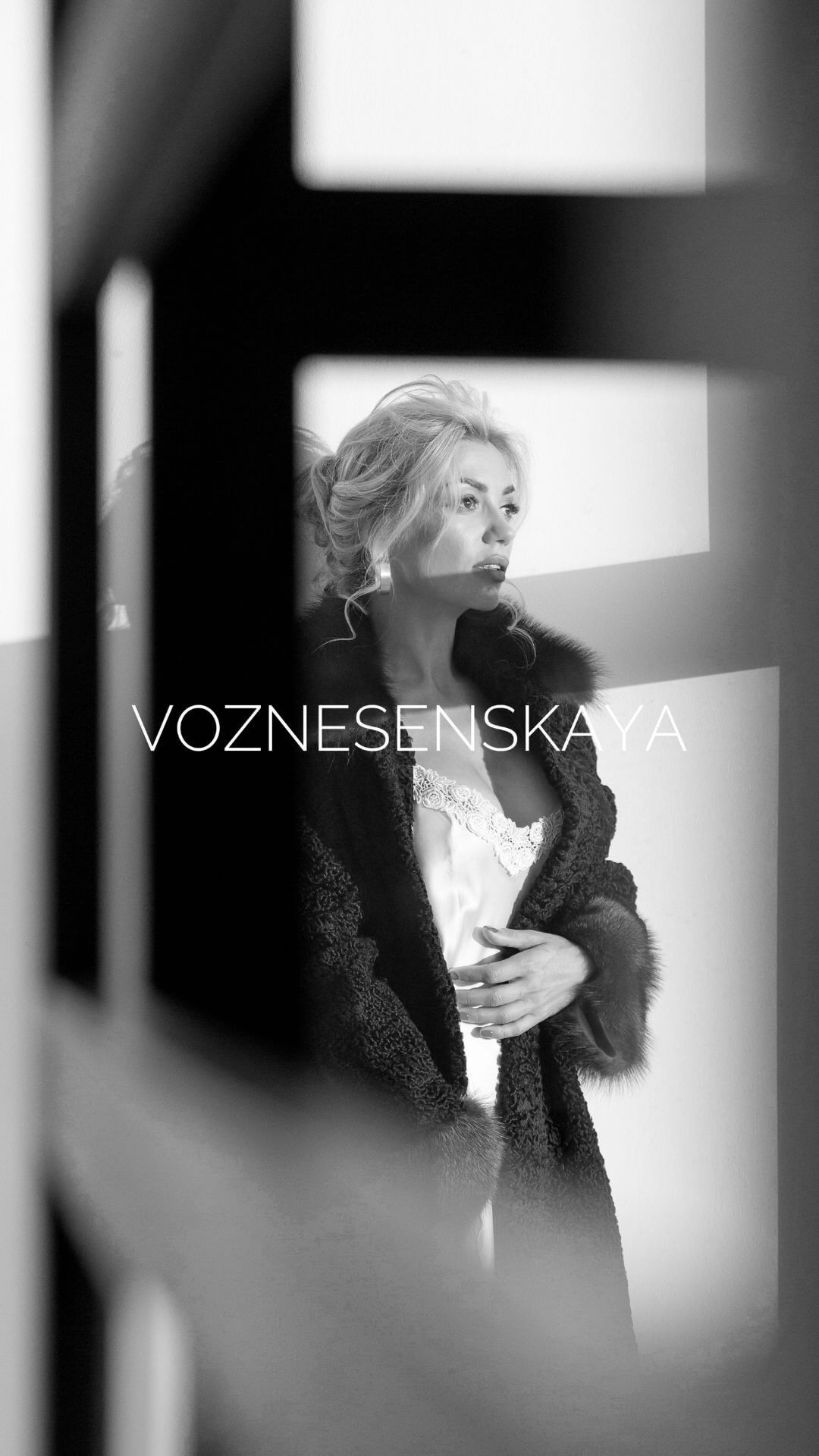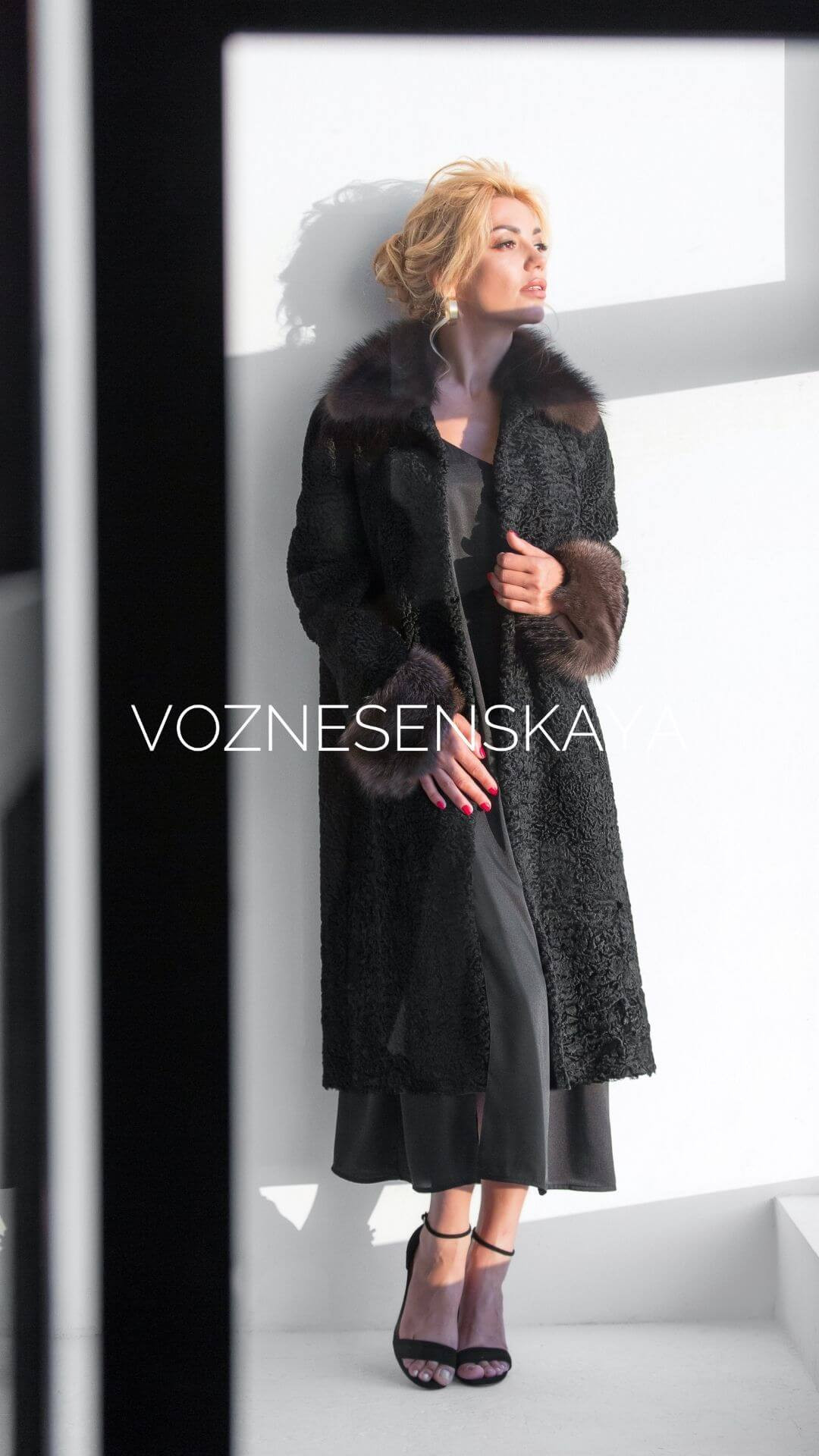 Why do we need to do tailoring of fur products?
For years, we have been recruiting a unique team of specialists with vast experience in working with expensive fur. For years they worked on a variety of styles and introduced new technologies for the production of fur coats, fur coats, jackets, studied and mastered many production technologies from materials such as sable, chinchilla, marten, swakara and, of course, mink! By the way, tinted mink is very relevant this season. Natural is already a little "boring" for everyone — there is a lot of it, almost everyone has it. That is why we are often contacted for changing the color in a fur coat or for making a fur product in an unnatural color, such as: dark blue, deep classic color, dark green and deep winter color. Very relevant bardo — almost like an aged expensive old wine in a rich dark shade. Light colors suit someone: in stock and on order, we have furs in shades of a beige palette — by the way, the French consider light beige colors to be classic. Sewing fur products it also covers many home accessories. These are carpets, fur blankets, warm blankets, fur pillows and other nice things. Come and call us — we offer a huge variety of shades in all furs of mink and broadtail, marten and silver fox, chinchilla, rex, yak and llama. A few words about fur fashion. Sewing a fur vest is not so relevant today, since vests somehow fell out of high fashion trends. However, the masters of the Voznesenskaya Flagship Fashion House — furriers and designers of the highest level, mix styles — and, it would seem, even the most incompatible in sewing fur products. The result is not just fur vests, but fur warm accessories for clothes: fur jackets on the floor, half fur coats, and half capes. The introduction of non-standard forms of tailoring is actively used. If we are considering a fur vest, then our professionals can combine two or three different furs in the same color scheme, which will give you not only chic, but also a truly royal look! You will always be the trendiest by ordering sewing fur products at the Voznesenskaya Flagship Fashion House! Fur edges are very suitable for textiles: jackets, dresses, sweaters, coats and dresses — not "standard" finished textiles with the addition of fur look simply gorgeous. Don't limit yourself to fantasy. We will help you to realize the most daring experiments with fur products! Beautiful fur products for lovely ladies and stately gentlemen Voznesenskaya's flagship Fashion House offers all possible services for sewing fur products:
repair of fur products;
tailoring of clothes to order;
restoration of fur products;
altering fur, sheepskin and leather products.
And, of course, a professional dry-cleaner for fur products is at your service. Only in our factory is fur dry cleaning performed by high-level craftsmen with knowledge of all industrial technologies for the production and processing of fur. Ladies and gentlemen, call our phone numbers! Competent specialists will advise you on any issue of sewing various fur products.