Professional leather sewing - this is a service for real selfish people. In a good sense of the word - for people who are used to indulging themselves in either quality clothing or good accessories. If you love yourself, don't let yourself freeze! Order at Flagship Fashion House leather sewing, we carry out: sewing sheepskin coats, sewing fur coats with finishing from any kind of leather and fur, sewing leather jackets, sewing leather clothing (trousers, vests, suits, etc.), sewing leather accessories (bags, backpacks, wallets, etc.) and much more.
One of the key specializations of the Voznesenskaya Flagship Fashion House is professional leather sewing women's and men's clothing. If you want to look fashionable and get a really good, individual, high-quality item, be sure to order leather sewing at the Voznesenskaya Flagship House of Fashion!
Our experts will select for you the necessary leather option - there is a huge selection of leather of any color and tone, make a sketch of the future product, take into account all your wishes for the model and accessories. And, of course, they will do it efficiently and on time leather sewing!
All work is done on professional furrier equipment. Our special vehicles have the ability to work with both very thin leather and very thick. Even jewelry work is possible - any stitches at your request from 0.1 cm to 1 cm.
From accessories we use only the best: Gutermann, Grall, Serafil threads, all kinds of assembly tapes, various decorative edging guides, as well as special materials for reliable leather strengthening. In the salons of the Voznesenskaya Flagship House of Fashion, there is a possibility of installing buttons, eyelets, rivets, holders, obtaining leather perforations, leather-wrapping buttons, buttons and buckles.
Our craftsmen use a lot of different techniques and techniques for sewing high-quality leather goods and, of course, techniques known only to us, as skilled craftsmen in leather and fur production.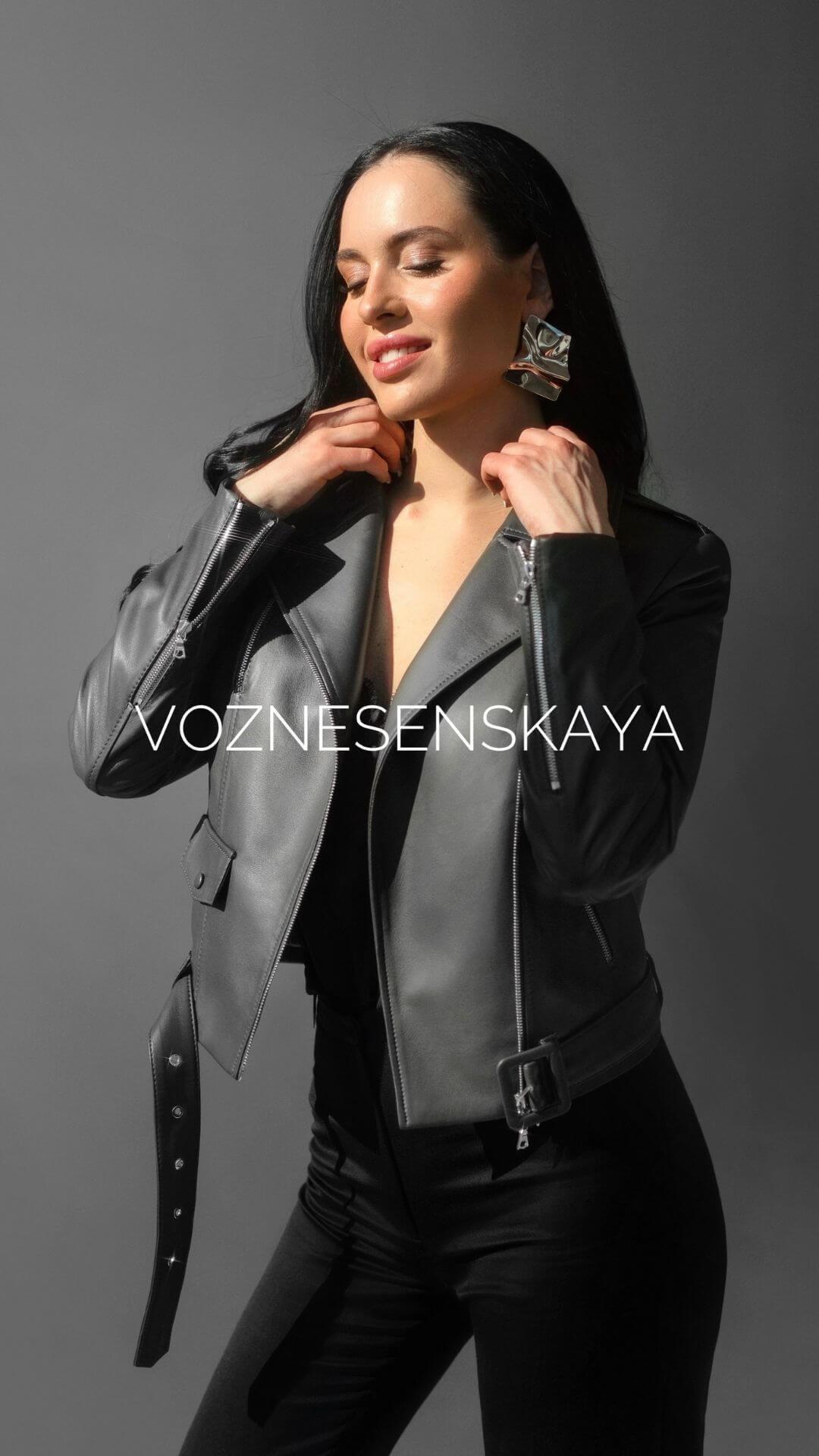 Sewing from exotic leather
Professional leather sewing exotic animals will be somewhat more expensive than the use of fashion designers in the production of more familiar materials. However, tailoring from exotic leather shows the high status of the owner of the item. And, if the thing is of high quality, the price for its owner or proprietor is just a convention.
It should be said that products made of exotic leather have the highest rate of return on investment, because clothes and accessories made of exotic leather (crocodile, buffalo, etc.) are very durable. Well, and besides, they, of course, give a real aesthetic pleasure!
The skins of various exotic animals are amazingly beautiful. With proper care, exotic leather serves more than classic pig or cow leather. The items of famous fashion houses in Milan, Paris, Osaka and others testify to the value and durability of exotic leather goods. Such things serve their masters for decades and are even passed down from generation to generation.
Sewing work from exotic leather is carried out only on special furrier equipment that has the strength and height of the needle puncture sufficient even for working with the thickest leathers, for example, caiman, crocodile and even buffalo skin. Such leather things are sewn only with the strongest threads, matched perfectly to the color of the skin. Also, the specialists of the Flagship Fashion House can sew very thin skin, for example, fish, eel or snake skin.
Exotic leather will delight the clients of the Voznesenskaya Flagship House of Fashion with almost all the colors of the rainbow: there is always leather available from classic black and brown to greenish-swamp, neon and extravagant emerald, and even poisonous crimson colors.
The dyeing of skins in any desired color or shade is also possible at the factory at the disposal of the Voznesenskaya Flagship House of Fashion. Powerful production gives us additional opportunities for high-quality restoration of products or repair of parts on your favorite things.
In addition, you can order leather dyeing from us. The process itself takes place exclusively under the supervision of specialists, only high-quality dyes and raw materials are used without elements harmful to health. After professional painting, exotic skin or ordinary leather does not stain or exfoliate, it is completely ready for cutting.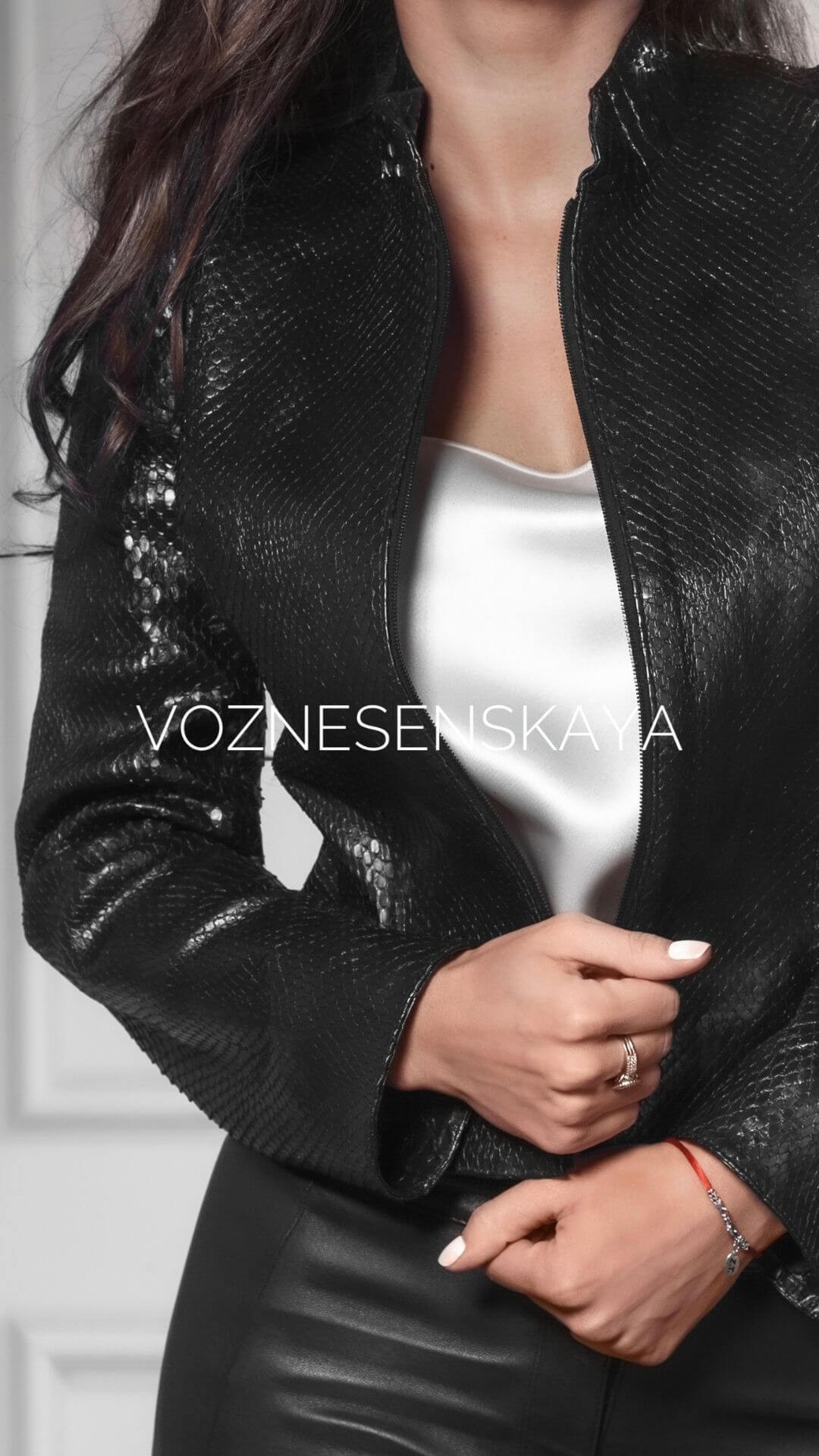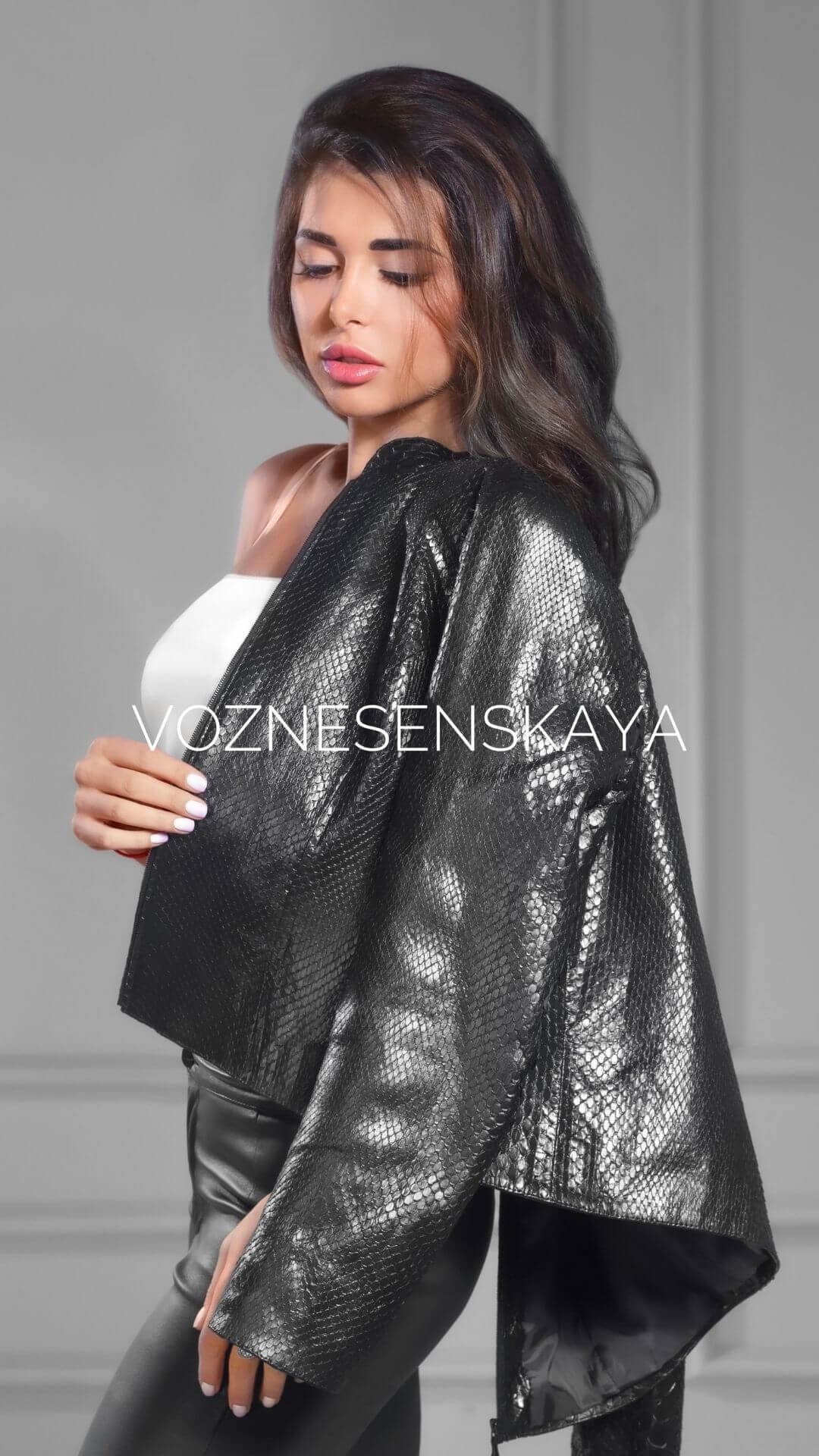 Sewing leather accessories
Our experts make bags, wallets, backpacks and many other clothing accessories.
We can make a variety of leather accessories for you. The main thing is to call our specialists today!