The girls' best friends are the needles of the true master of the tailor's master. Always and at all times they are greeted and seen off exclusively in appearance and clothing. That's why tailoring a business suit - this is so important for a modern woman. And finding your own professional master is even more important! The same can be said for men. A man in a suit is always confidence, consistency, a man is a dream!
Atelier "Voznesenskoy" provides exclusively professional services for tailoring the highest quality to order in Kiev. Our atelier brings together professionals with colossal experience in tailoring clothes to order. Our creative director is constantly looking for new ideas and images.
Everything related to equipment here, we can also surprise you. All equipment on which repairs and sewing are carried out are constantly being modernized and improved.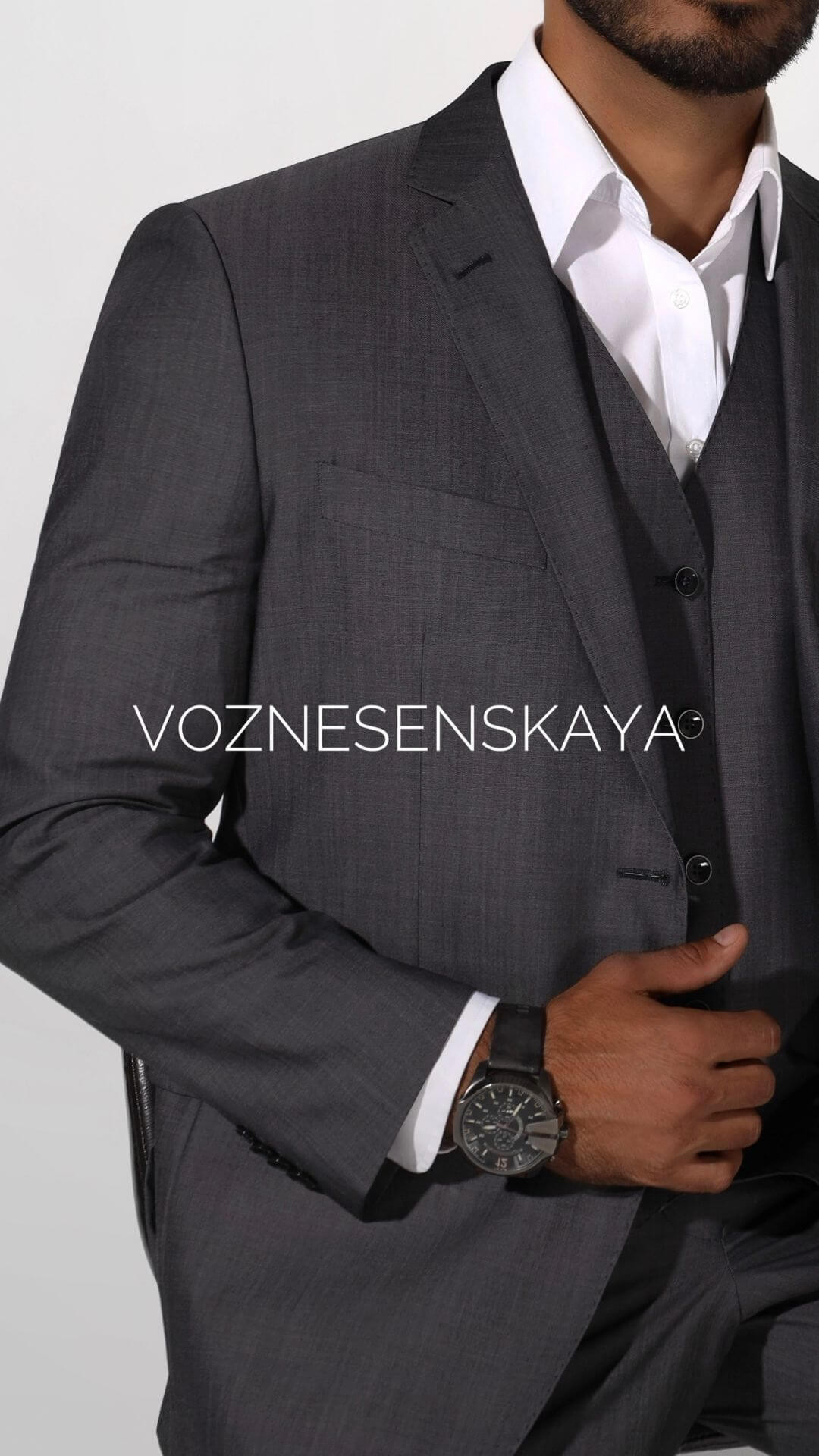 Why is tailoring a business suit more profitable than buying a suit in a store?
The basis of the Voznesenskaya Flagship Fashion House is creativity with a natural breakthrough - this implies that tailoring a business suit must, first of all, bring positive changes and new impressions into the life of our client or client, emphasize and develop your image. It is very important for any woman that the product fits perfectly, both externally and that there is no stiffness in movement when moving. That's why tailoring a business suit to order is better than buying it in a store. Sewing a woman's business suit will emphasize the appearance and character of your personality more profitably.
The masters of the Voznesenskaya Flagship House of Fashion are masters of tailoring, inventing unthinkable waists and necklines in women's suits for our young ladies. Trails in evening dresses, stoles for cold evenings and luxurious fur coats for a fierce winter. A woman's office suit or dress, and even more so a woman's outfit, should not overshadow the image of the personality, the suit should not draw attention to itself, but only enhance the image, as if cooperating with the appearance.
For men, the Flagship Fashion House also offers originality in its approach to any garment - be it a three-piece suit or a tailcoat. The appearance of our customer or our customer is not allowed to live their own life - you must be noticeable at any business event or at work in the office. With the help of sewing a business suit, creating accessories and other clothes, we reveal the image of a person or radically change it. Thanks to the women's business suit, which is luxurious along with hand-made trimmings, fur products, openwork lace and noble details, you will be remembered by business partners, others, and subordinates. A personality framed in the right clothes, that is, in a women's business suit, is a luxurious image. Therefore, be sure to shake! Order individual work from good craftsmen in ateliers and fashion houses who are in love with their work.
Women's business suits from the Voznesenskaya Flagship Fashion House will certainly delight you for a long time! In order to open your imagination, we have prepared the most beautiful works of famous designers on models and famous actresses.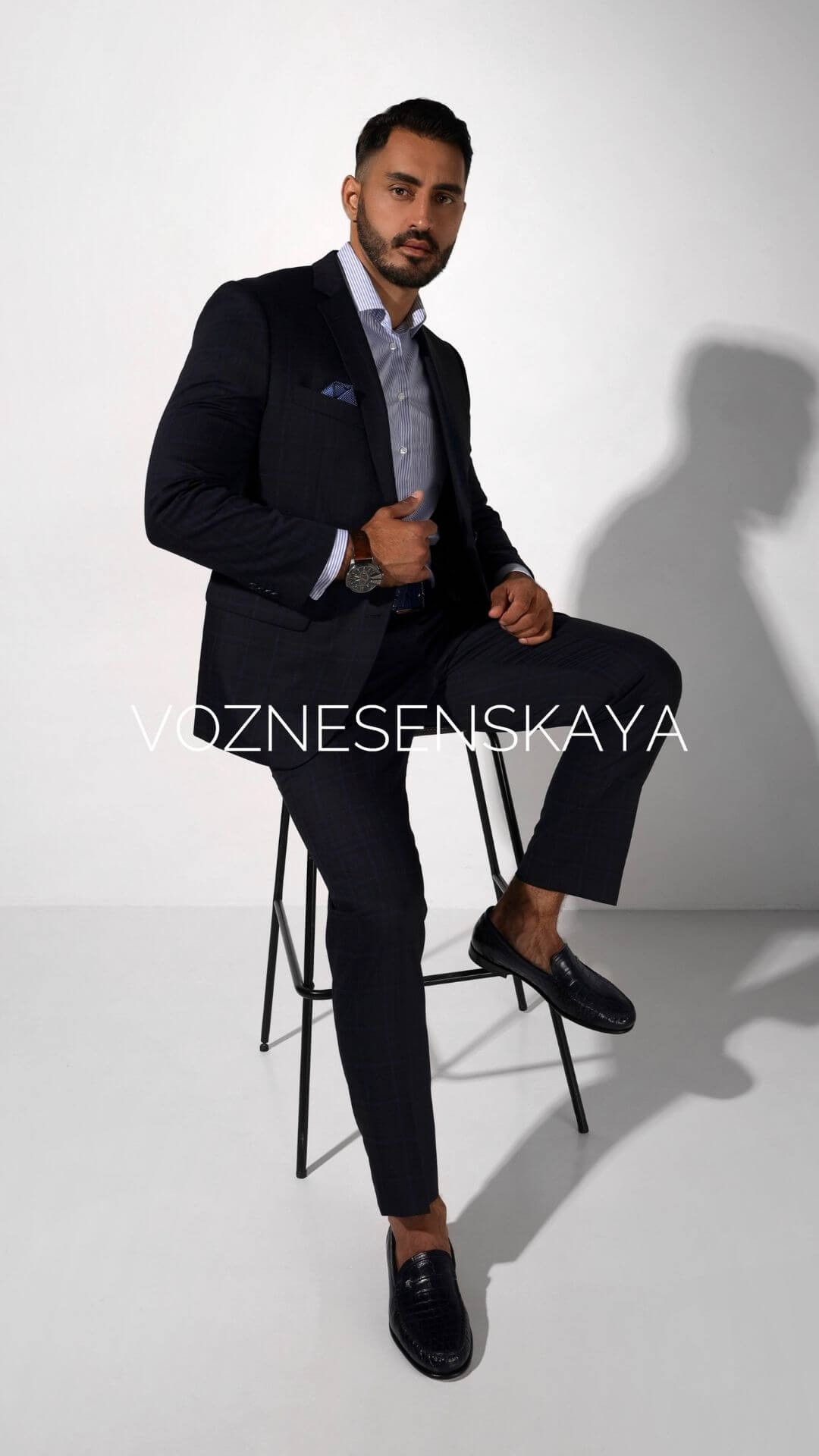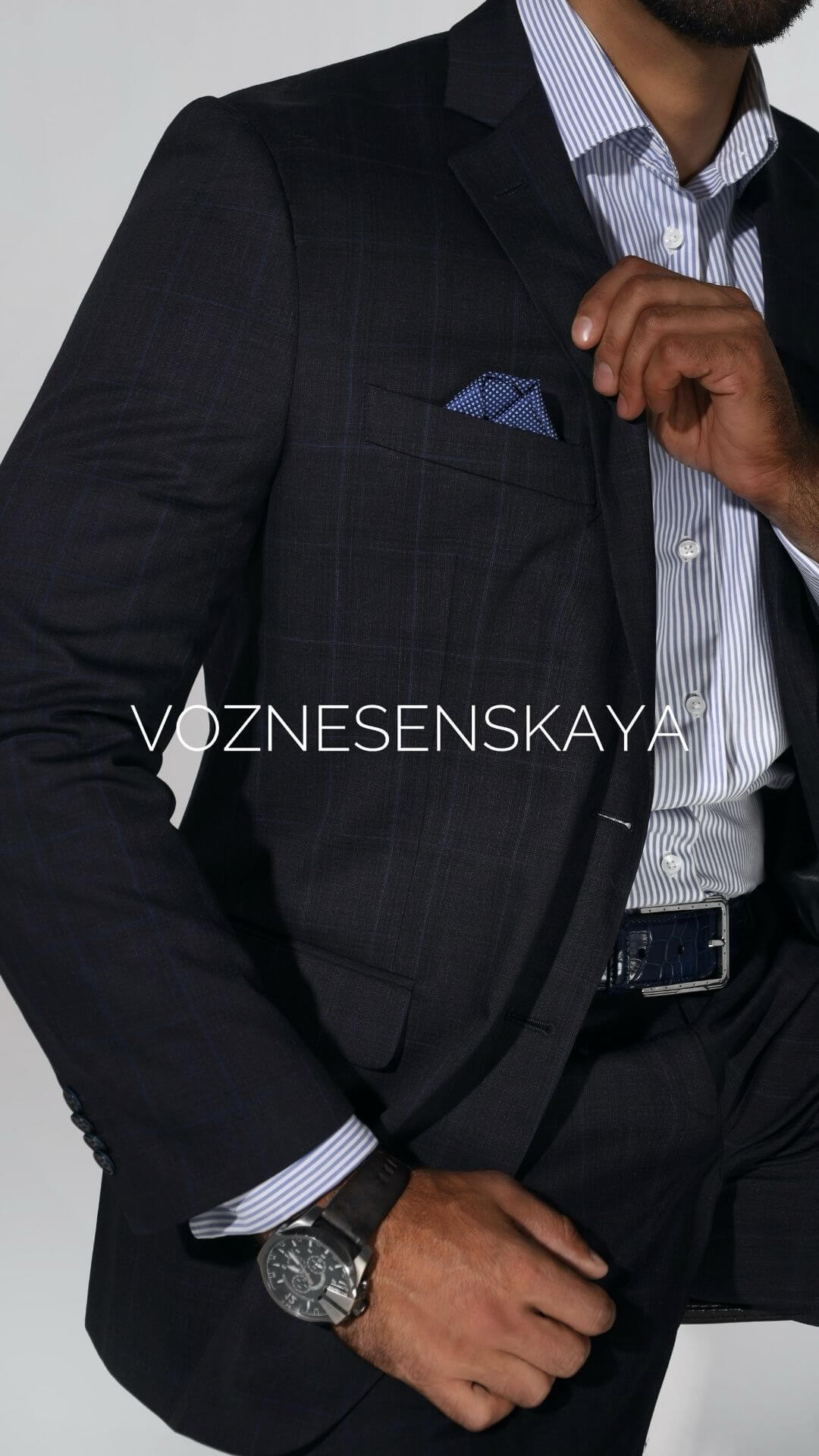 How to order tailoring of a business suit?
To order tailoring a business suit in the best studio in our country, you need to choose the options that are more convenient for you:
You can contact any of our offices in Kiev, at the addresses indicated on our website. In this version, our manager will offer you all the options personally and most importantly, tactilely.
For a client with a tight schedule, we provide "online tailoring" services. You are provided with a personal manager who will offer options for fabrics, colors, and teach you how to take measurements online through messengers.
For nonresident orders, we use various types of delivery, from New Mail to transportation by air.
Our studio appreciates your time, therefore all work is carried out as soon as possible. We will always take into account your opinion and wishes.