Studio «Voznesenskaya» — choice of those who are planning sew a coat to order by individual design, from expensive materials and accessories. Sewing a coat from your favorite original, i.e. the second copy. This is the best option for men and women who are demanding for details.
The atelier sews coats of any style for men, women, teenagers and children. Models are made for any season: winter, spring / autumn and cool summer.
The client can independently choose the material he likes. It is possible online: the manager will describe the benefits and tactile sensations of the textiles. You can also pick up the fabric personally by feeling the sample in the atelier. We offer only products of recognized world brands to choose from:
Ferre.
Prada.
Carnet.
Cerruti.
Armani.
Missoni.
Versace.
Valentino.
Piacenza.
Colombo.
Loro Piana.
Caccioppoli.
Christian Dior.
Ariston Napoli.
Carlo Barbera.
Brisbane Moss.
Thomas Mason.
Bower Roebuck.
Yorkshire Fabric.
Holland & Sherry.
Ermenegildo Zegna.
Vitale Barberis Canonico.
We sew coats from classic and exotic materials:
Tweed.
Crepe.
Silk.
Boucle.
Suede.
Vigogne.
Cotton.
Organza.
Jacquard.
Cashmere.
Gabardine.
Diagonal.
Soft ecoplastic.
Fur and leather.
Companion fabric.
Worsted, fine-cloth, double-sided, raincoat, coarse cloth.
In the atelier there are samples of coats made of sheared mink, crocodile skin and goat skins. There is a practice of working with knitted models. We will realize any bold imagination of the client!
Sewing a women's coat is significantly different from that of a man's, especially with regard to filling. In our Fashion House there are masters of each of the specializations. This guarantees a proper approach to the production of the product, taking into account the specifics.
Available types of coats for tailoring to order in the atelier:
Chesterfield. Classic knee-length, single-breasted, three-button design, straight fit and velvet collar. Modern models can be sewn with a narrowed waist, no velvet, short length (up to the waist). Flap pockets, no cuffs. Versatile item to wear with formal or casual wear — jeans and a polo shirt. Popular materials of manufacture: dense tweed, suede, raincoat fabric, cashmere, camel wool.
Overcoat. Most often, a long winter coat made from a mixture of wool, cotton and synthetic materials. Popular colors: black, dark green, blue, beige, gray, etc. By fastener type — double-breasted with four–eight pairs of buttons. The collar is large, standing-turn, half-bust lapels, sleeves with cuffs.
Duffle coat. A single-breasted straight-cut coat with a hood that is just above the knees, popular among young people. It is sewn from varieties of Duffle or Melton fabric with a tartan lining. The four clasps made of wood, plastic or bone can be considered an expressive feature. — so-called «walrus tusk». They are closed with leather or textile loops. All models with deep and large patch pockets.
Trench coat. Double-breasted coat with 10 buttons. Made using waterproof materials such as heavy-duty cotton, gabardine, leather or poplin. The product is designed for maximum moisture protection. The model has pronounced wide lapels, storm flap, buttoned pockets and raglan sleeves with straps at the wrists. The insulated lining is usually removable. The length can be just above the ankles, and up to the knees. Often, epaulets (epaulettes) are present on products as a tribute to the origins.
Pea jacket. Double-breasted coat just below the waist. These models use large plastic or metal buttons, most often three to four pairs. Wide turn-down collar, lined with cloth, with a fastener with a braid, as well as lapels are widespread. The product is sewn in a free cut so that it does not hinder the movement of the body and hands. From the back — tape for tightening the waist.
Leather coat. Single-breasted product with a discreet design. The collar can be either in the form of a stand, or turn-down, with lapels. Short and long models are available. The use of leather makes the coat durable, wear-resistant. Long models are often complemented by a leather belt attached to the loops on the garment. Short options often have fur collars.
Fur coat. It is sewn from thin decorative skins of broadtail, shank, pony, goat, sheared mink, doubleface mink, as well as curly skins or any other sheared fur and thin sheepskin coat. A coat made of natural fur gives things aristocratic and cozy luxury. A coat made of the finest fur is a lightweight version of a fur coat. A soft cloud of fur enveloping the silhouette lines will perfectly emphasize the figure and cover it from the cool wind. With our fur service profile, you can familiarize yourself with the main page of the site.
Sewing a coat in the style of Coco Chanel – unique finishing on the edges of the parts. This type of coat is an example of femininity and feminine style. Coat with faux pearl inlay, piping and chain trims. The coat is elegant and timeless. Coat with a wide range of colors in combinations and modeling of styles. A real Chanel coat is never duplicated. The inner filling is typed by hand stitches on a natural organza and the breast darts are not cut off. The grooves are modeled by a professional WTO. Chanel coat is comfortable and luxurious. Our tailors are uniquely designed and replicated exactly from the original.
There should be no doubt for you whether to sew a coat or not.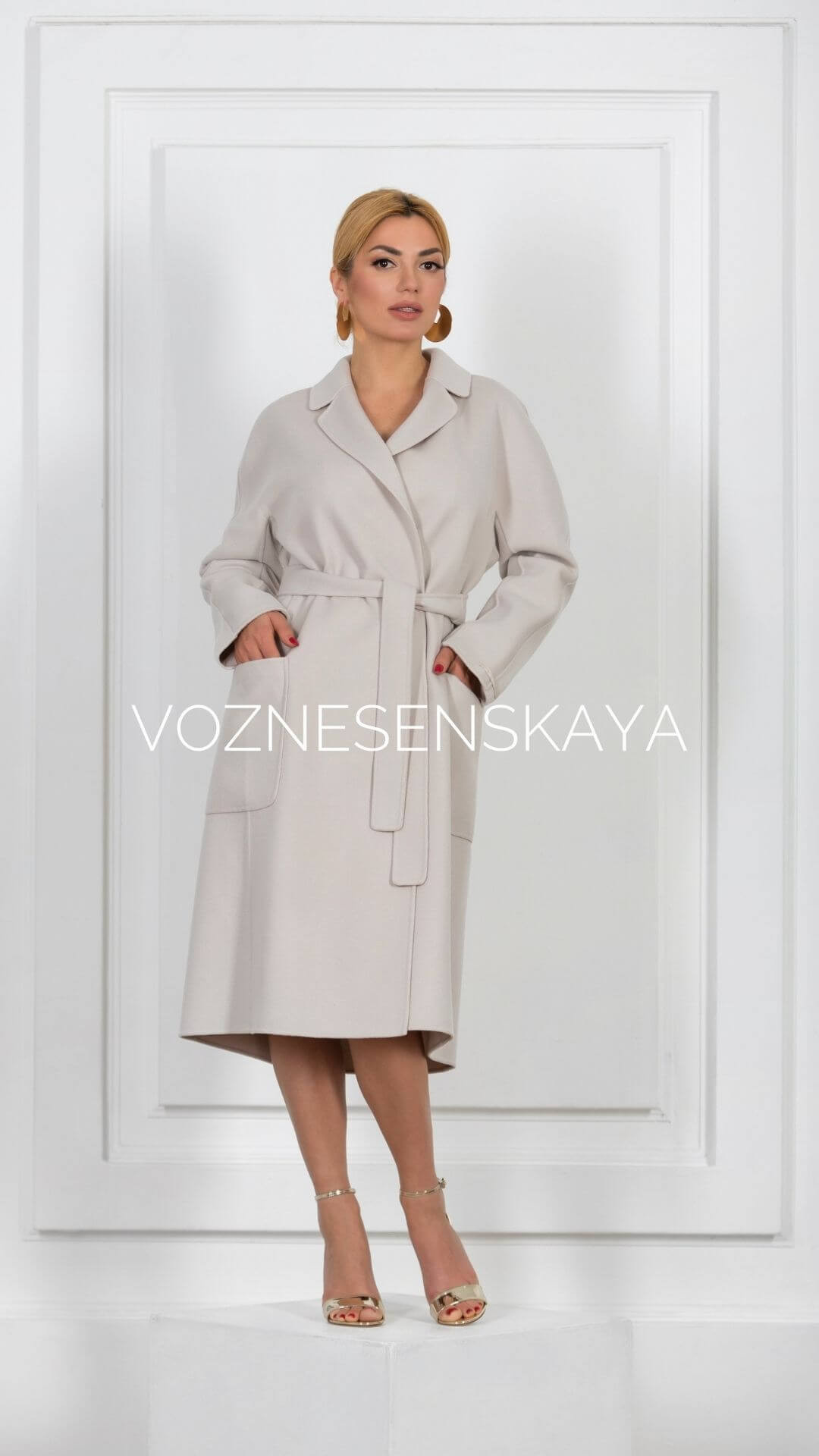 Sewing a coat to order - stages of work
A customer survey is conducted regarding his wishes for the style and materials.
The tailor takes measurements in the atelier, or the client himself gives the exact numbers online, if he does not have the opportunity to personally be present at this stage.
A sketch is drawn showing the possible variations of the product.
A layout is being prepared. This stage ensures that the finished product is in full compliance with the agreed idea.
The coat is being sewn.
In the atelier «Voznesenskaya» — the best tailors, tanners, furriers, knitwear in Kiev and Ukraine. The cost and timing of their work can be found in consultation with the manager. All issues can be discussed in person, as well as via Viber, Zoom, Telegram, WhatsApp or by phone.
Address delivery of coats is available for you. Orders are accepted from anywhere in the world.
High-quality exclusive products are made from the best materials and accessories.
Call us! Sewing a coat to order — easy with our help!
We invite you to use the coat tailoring service offline or online.