Secular people have already forgotten how to be surprised by luxurious things, but, as before, high quality and bright individuality are always and everywhere appreciated!
Golden autumn – this is the best time to put on a thin and light broadtail fur coat. Voznesenskaya Flagship Fashion House invites you to sew a fur coat from broadtail luxurious and elite selection of SWAKARA.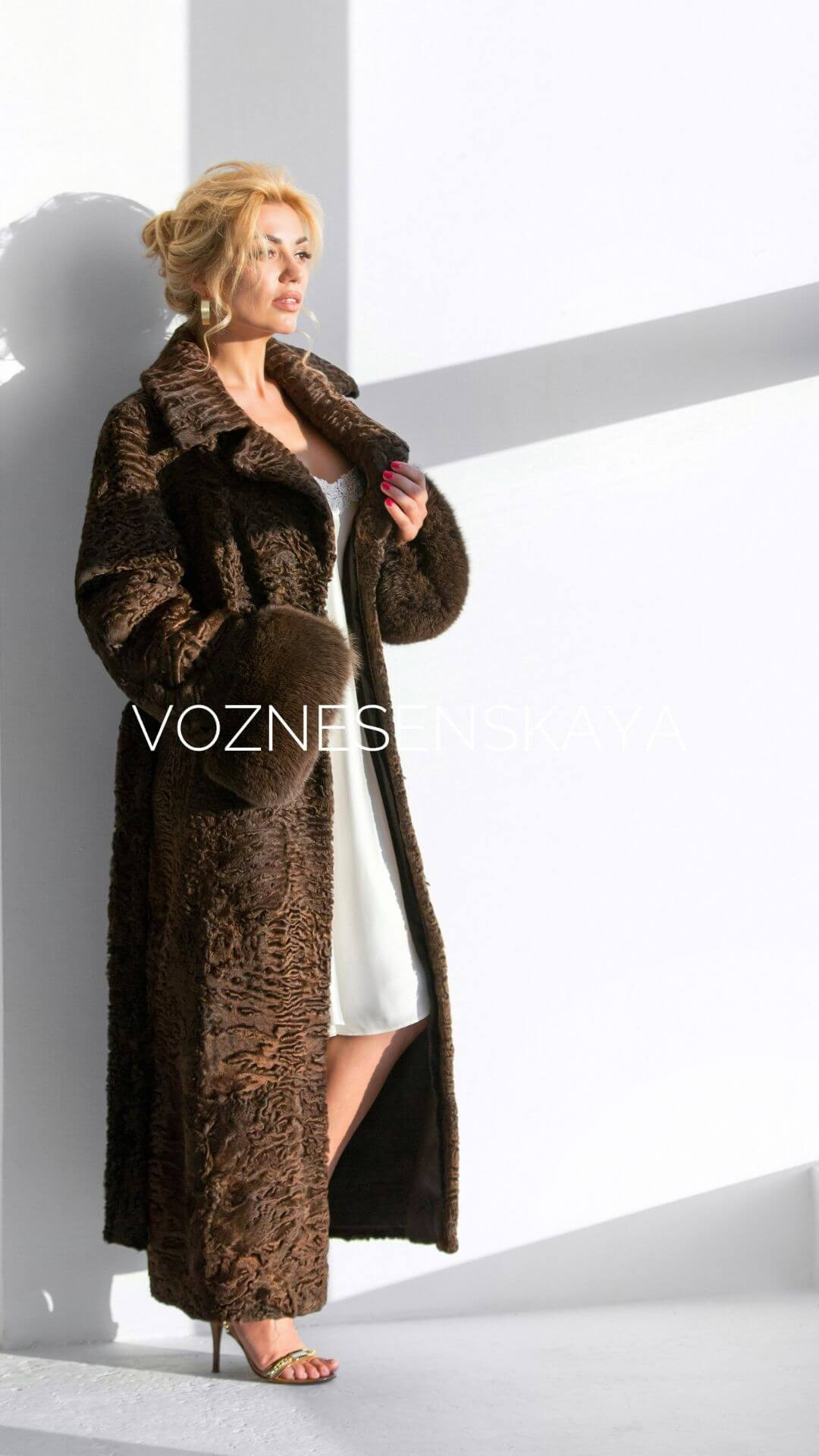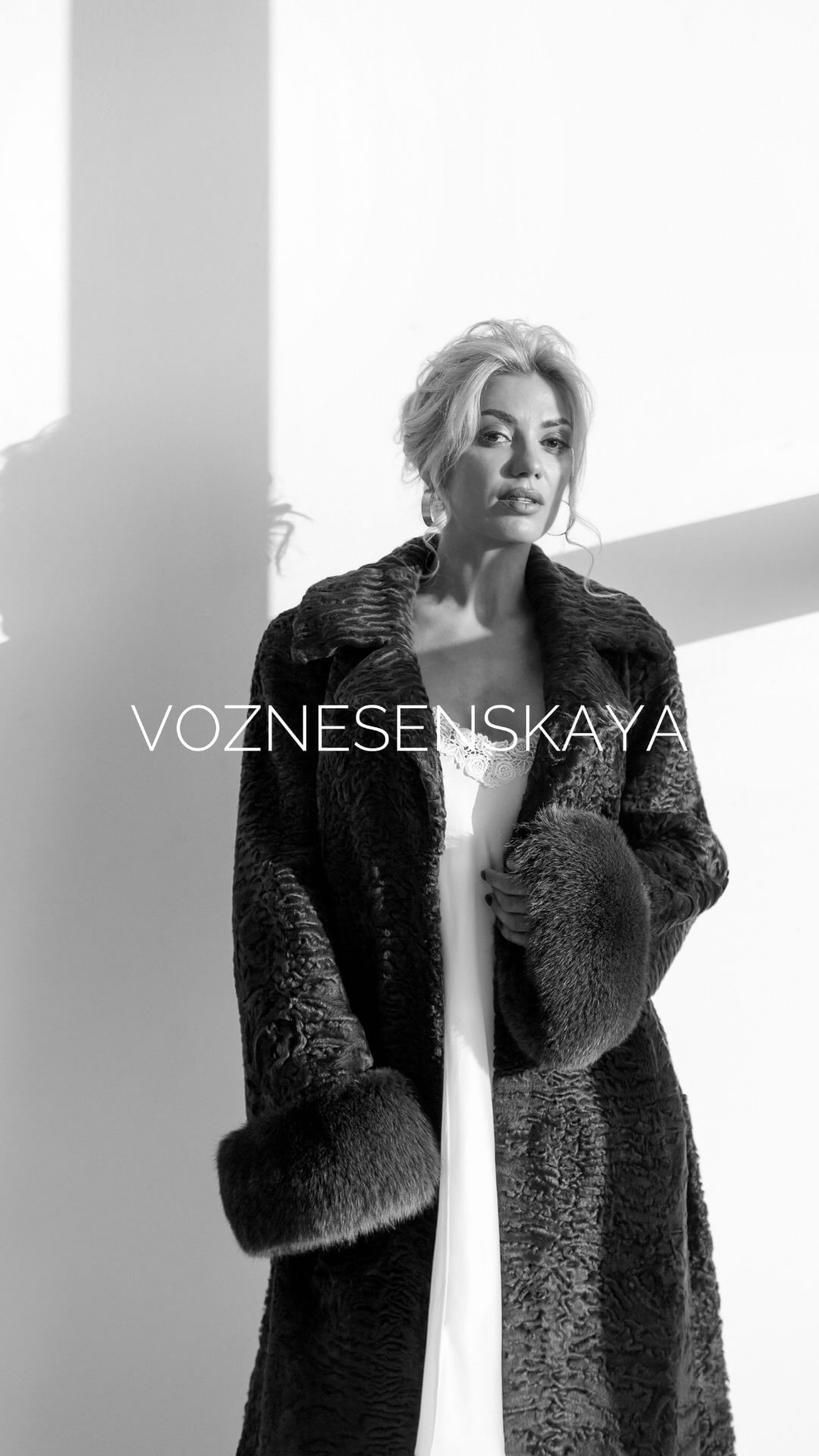 Exceptionally high quality of elite raw materials!
Swakara – a real diamond from the Namibian desert!
Sewing of broadtail fur coats SVAKAR
It will be a warm, but very light thing, comfortable to wear and hiding unnecessary volumes. A graceful silhouette, characteristic shine, unique pattern and magnificent appearance will satisfy even the owner of the most delicate taste!
Sometimes it is incredibly difficult to find a really worthwhile unique thing. After all, you can purchase a real high-quality broadtail fur coat only from those manufacturers who have rich experience in working with elite raw materials and have made more than one hundred high-quality and elegant fur products. The most correct decision would be to apply for this in the studio of the Voznesenskaya Flagship Fashion House.
Our profile is leather - fur, our certified fur specialists - furriers know how and love to work with such raw materials, thoroughly observing all the conditions and nuances of the technological process at every stage, which leads to an ideal result.
By choosing tailoring of a broadtail fur coat, you will not only look great, but also wear it with pleasure! The noble fur of astrakhan fur is distinguished by its wear resistance and hygroscopicity, which successfully distinguishes it from the background of a variety of other fur.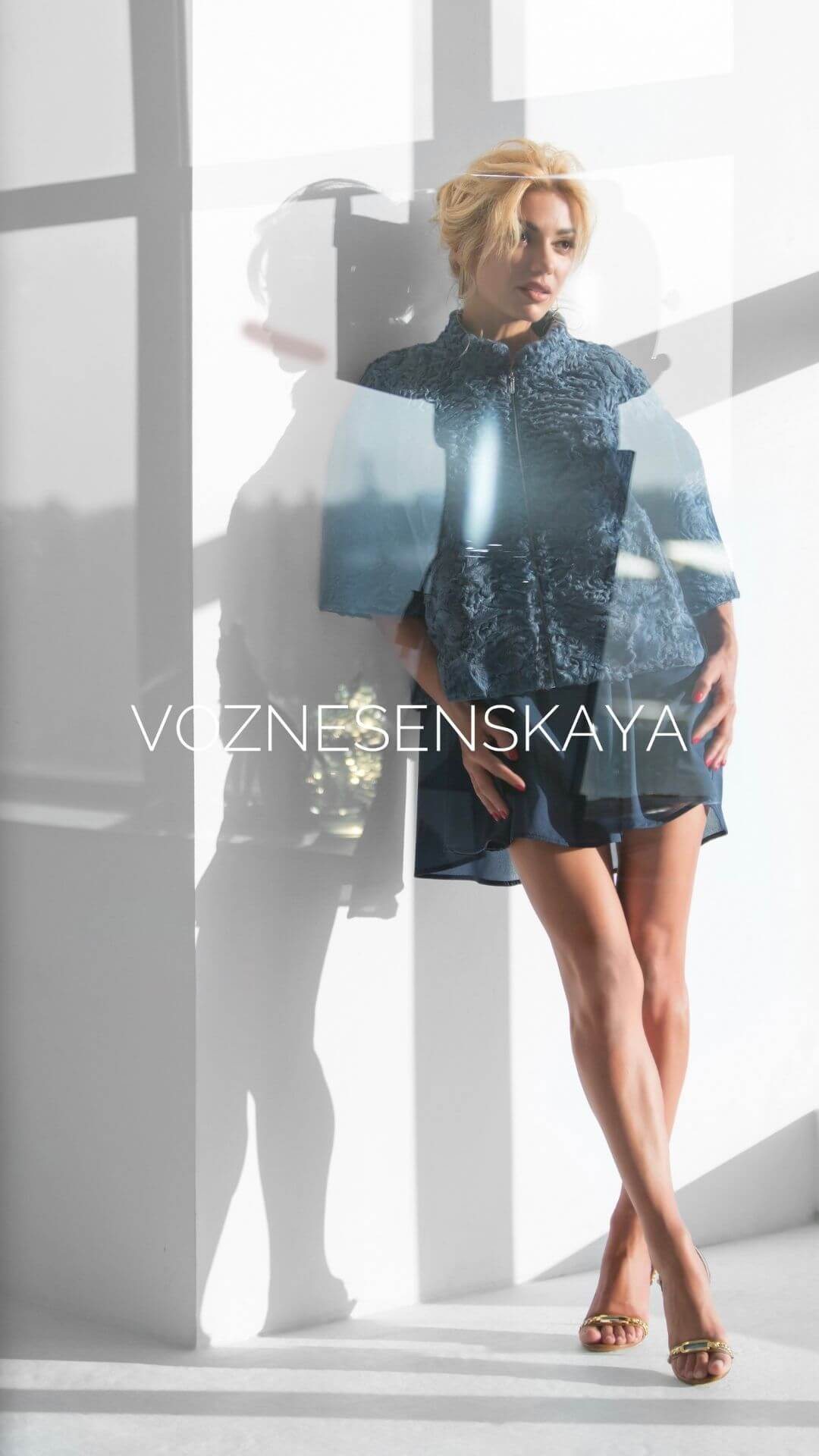 All the best – for our beloved clients!
Sewing astrakhan fur coats
We offer to sew an astrakhan fur coat, a coat and any other product from a magnificent broadtail with a low velvet pattern from the Swakar breed. This is a real treasure, grown in Namibia through experimentation. It is not possible to fake karakul of the SWAKARA selection, since these selections of lambs are grown in a dry desert, and in another climate the fur will no longer be so ideal: it will become with different curls and a different color palette in the fur, and the skin will reflect the climate in which animals will be bred.
For example, take the black Swakara ... this is an elite broadtail, which is distinguished by dense curly patterns, as if tightly wound coils, made of soft shiny black fur. Such a product will certainly emphasize the status and refined taste of the owner. Haute couture emphasizes these curls in exclusive products.
It should be noted that there is a limited amount of this elite raw material on the world market. Namibia produces about 140,000 skins per year, which are sent to the Copenhagen fur auction in Denmark twice a year under the SWAKARA brand, with the corresponding label. It is 100% manual labor and farmers undergo regular training for the best results.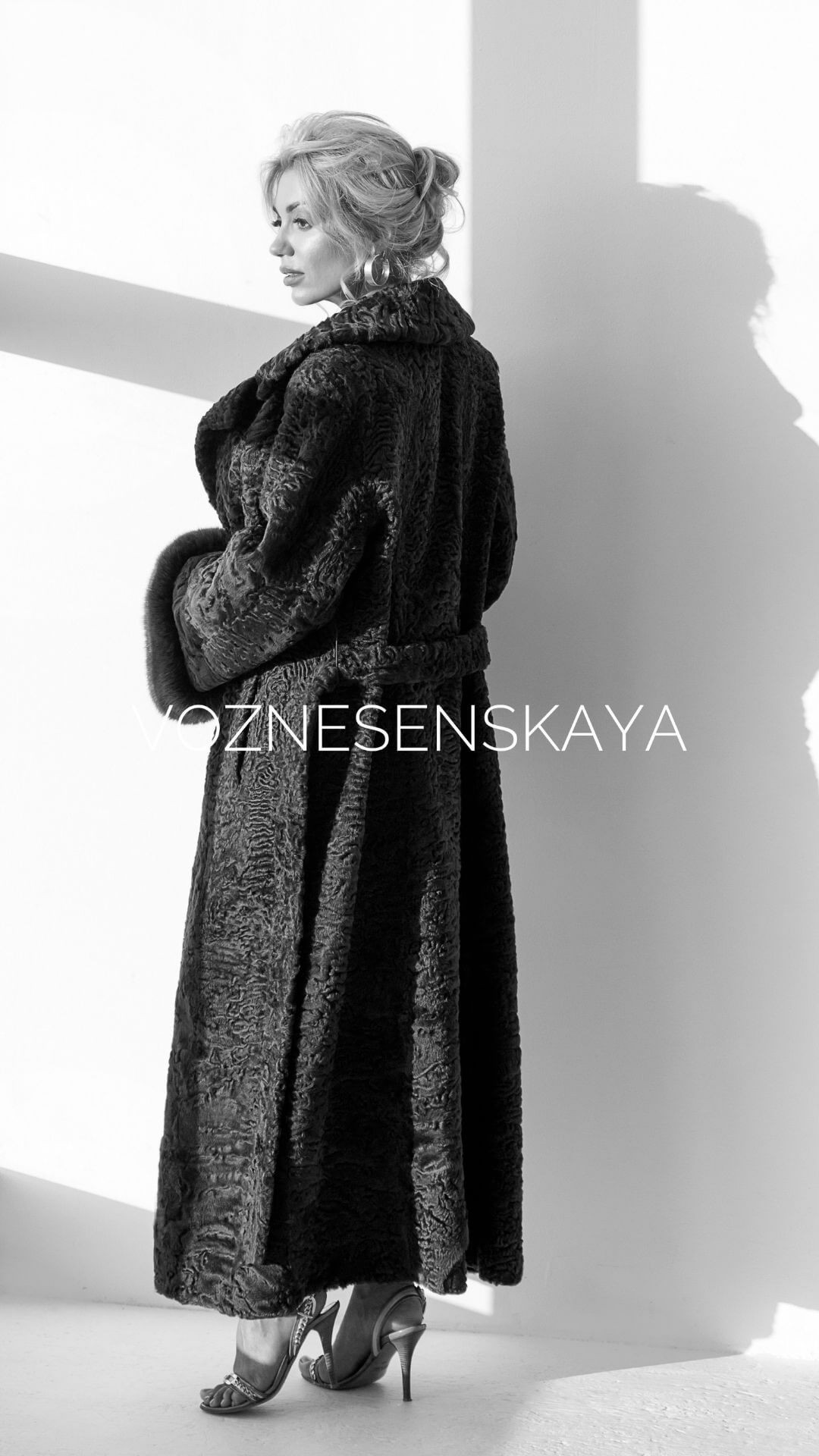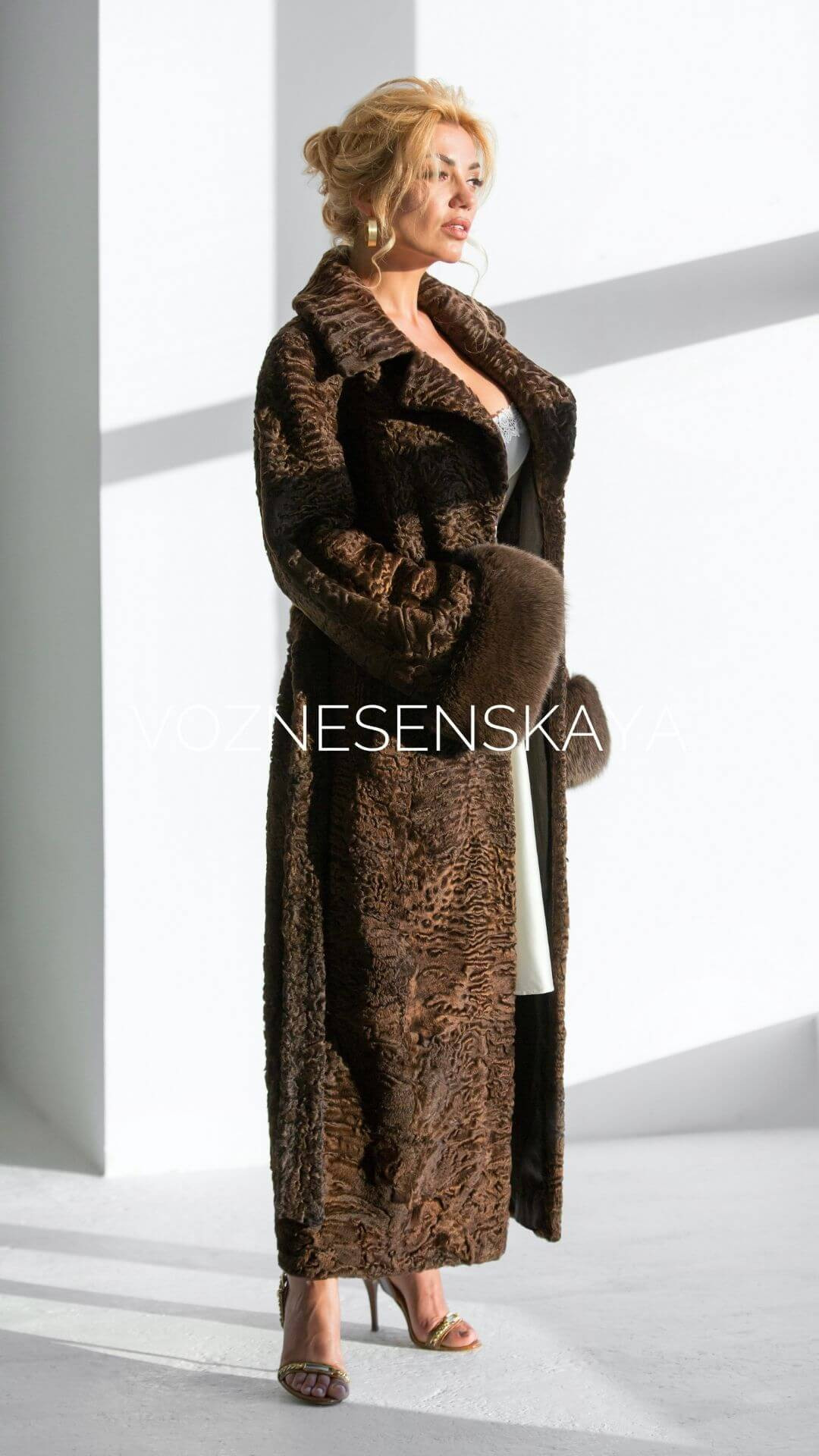 Professional approach to details!
Prices for tailoring a fur coat from broadtail
In the collection of our showcase of furs, Swakara occupies a worthy place, because this magnificent broadtail is used exclusively without hiding this fur in designer products. The price for sewing a broadtail fur coat directly depends on the complexity of the model, the originality of the pattern and the height of the pile, and the natural color. The most popular colors of the auction are such bright and fiery colors of broadtail as: white, yellowish-brown, golden-beige, brown, silver, gray broad tail. These colors are rarer and therefore more expensive. Look at the photo of how this fur burns and shimmers in the light. But no photo can convey its real beauty. Come to us, and you will feel the magic of these extraordinary curls!
Dark colors dominate in karakul, because as they grow older, the lambs darken and acquire richer shades. The masters of the fur atelier of the Voznesenskaya Flagship House of Fashion will offer you various options as to sew a broadtail fur coat and not only a fur coat, it does not have to be a whole fur product.
Swakara looks good with finishes in high quality smooth leather or suede leather. In Swakar broadtail skins, additional finishes of high quality smooth leather or suede leather can be used as an element of interior finishes or in combination with the design of a product in a small volume, the priority and emphasis should remain on Swakar.
In a luxurious product made of SWAKARA broadtail, you can add fur of exceptionally expensive breeds and only as an emphasizing element, such as a Barguzin sable or high-quality mink.
The favorite material of designers for the implementation of creative ideas in the manufacture of demi-season things. Golyak can be absolutely smooth skin, delicate like a flower, 15 cm in diameter and more, older skins have graceful light waves that barely resemble a quiet lake without waves. The more gloss this skin has, the more valuable it is.
A selection of even such rare raw materials is present in the fur atelier of the Voznesenskaya Flag House of Fashion. A jacket made of broadtail will look luxurious in combination with a mink of the appropriate shade.
What, besides a fur coat, can be sewn from a magnificent broadtail? The scope for imagination is endless: a light demi-season coat and jacket, an elongated jacket, a luxurious suit and jacket, a designer skirt, a trench coat, a hat, a hat or a scarf.
Combinations with exclusive lace, perforated leather, precious furs – make things a real work of art. Professional furriers of the fur atelier of the Voznesenskaya Flagship House of Fashion develop each model not only taking into account the color of the fur, but also pay attention to the individual characteristics of astrakhan fur.
The skills and qualifications of our furriers should be trusted! And our professional equipment allows you to take on the most difficult work with fur and successfully, to implement the most non-standard ideas with fur, to sew fur coats from astrakhan, mink, sable, chinchilla and absolutely any precious fur.
Our fur coats are the embodiment of sophistication, comfort and impeccable quality. A SWAKARA broadtail fur coat is not only a stylish new thing, but also a good investment of money. After all, these things, like real diamonds, only more valuable over time!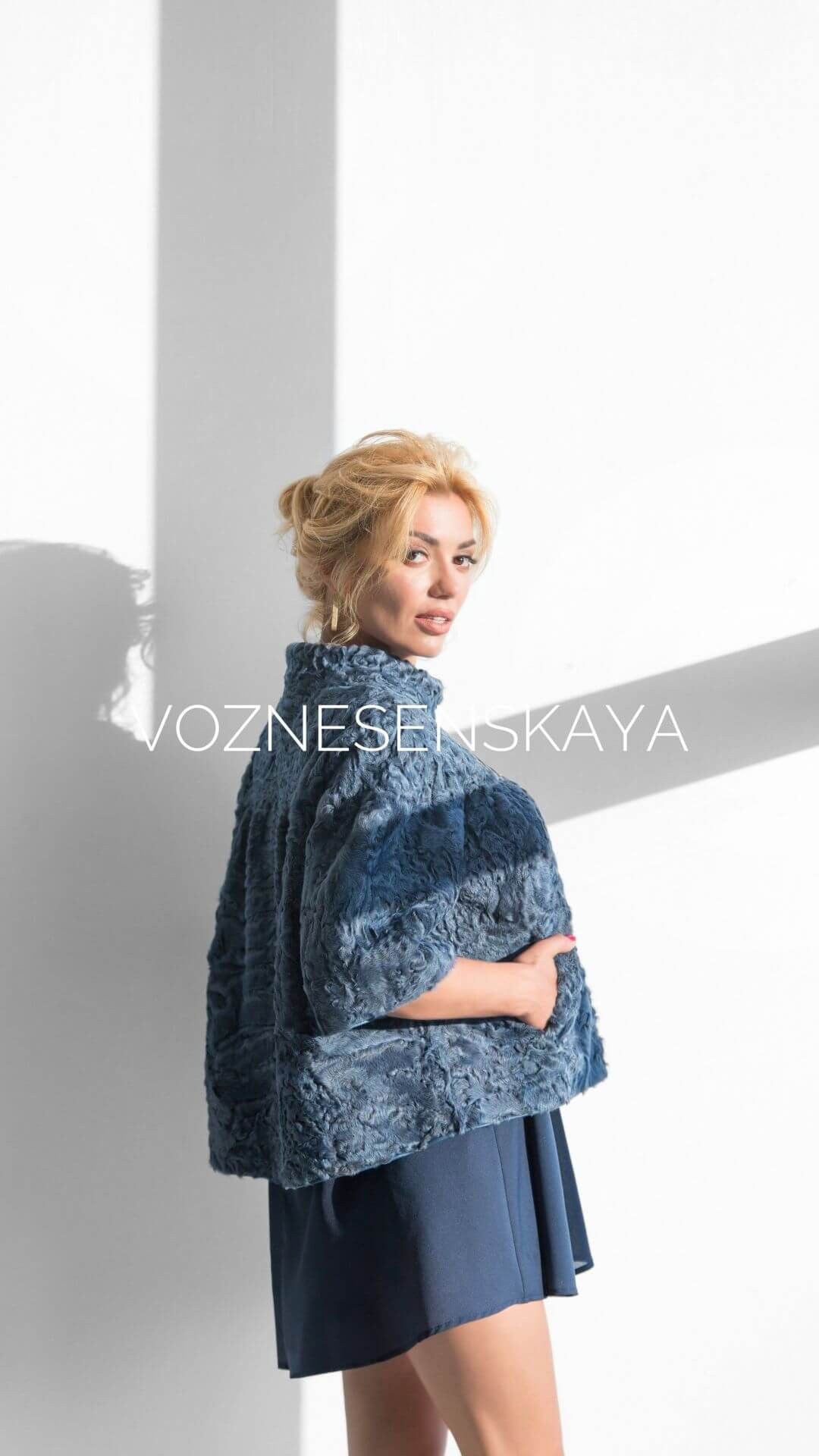 Where to order tailoring of an astrakhan fur coat?
Many years of experience and the highest level of skill of the workers of the atelier of the Voznesenskaya Flagship House of Fashion allow us to offer our customers almost unlimited service for the restoration, repair and sewing of a fur coat made of astrakhan fur and other fur, the service of services includes: a full upgrade is the restoration and alteration a global change in the style of the product. And also an absolutely gentle factory dry-cleaner for fur.
For your convenience, there is an appointment service by phone – at the appointed time, the master furrier will be waiting for you. In case of emergency, it is always possible to arrange an appointment individually or to order the departure of the masters.
Call and come to our fur atelier at any time convenient for you!
From 10:00 to 19:00 without interruption and Saturday from 10:00 to 16:00.
You will be pleased with the quality of the De Luxe class service, in addition, our beloved clients will not be left without a pleasant bonus.