Any woman wants to be unique, look fashionable, while maintaining individuality. Unfortunately, as practice shows, it is impossible to achieve this, I buy a thing from a store. I buy things in the store, it is extremely difficult to find the dress of your dreams, stylish and beautiful, with the perfect cut and finish, from luxurious fabrics and with high-quality fittings. And no matter how expensive the purchased dress is, it will still not be exclusive, individual and only yours.
Atelier of the Voznesenskaya Flagship House of Fashion offers you a unique service – dress tailoring, which will be truly one and only in the whole wide world, and the opportunity to meet someone in a similar outfit will be completely excluded. Agree dress tailoring it's worth it! A clear individual pattern, laconic cut, perfect fit, elegance and modesty at the same time. You will not be faceless and you will not get lost in the general mass. After all, good clothes even change a woman's posture and gait, not to mention her mood and self-esteem. Even an office business dress can be such that people around you will see you off.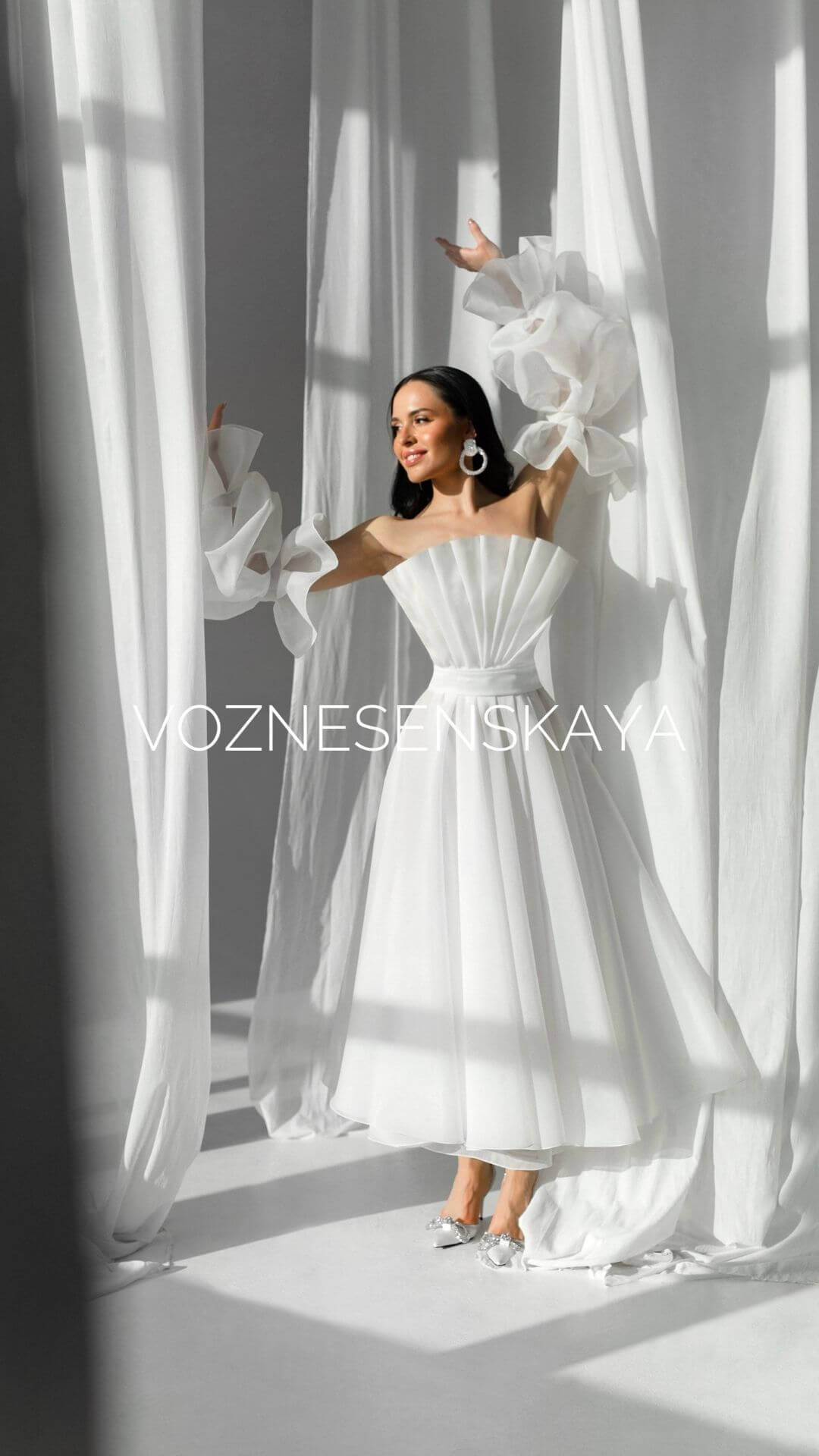 Sewing dresses in a professional atelier
Our studio provides professional dress tailoring in Kiev at an affordable price and as quickly as possible. We have masters with experience of ten years of successful tailoring of dresses for every taste and color. In our warehouse, we always have different fabrics of absolutely any color, accessories such as:
fasteners;
clasps;
lightning;
lace;
braid;
tapes;
corset cords;
feathers;
fringe;
beads;
beads;
sequins;
rhinestones;
crystals;
artificial pearls;
applications;
embroidery;
artificial or natural flowers;
cups;
buttons;
rings;
and much more.
Our fashion designers are constantly working to improve their skills, attending all the current fashion shows. In sewing dresses, we use only the highest quality threads from various foreign suppliers such as Italy, France, England.
Types of dresses that our atelier can sew:
evening;
children's;
cocktail;
a-silhouette;
balloon dress;
baby-don dress;
kimono;
culottes;
with a flared skirt;
tunic;
case;
in the form of a pipe;
shift;
smok;
shemiz;
pack;
office and many others.
Dress sewing - this is a serious multi-stage procedure in which you will have to visit our atelier several times for fittings and improvements. But we can safely assure you that the time and money spent will not be wasted. Over the decades of joint work, we have developed super professionalism, and we can safely say that nothing is impossible for us.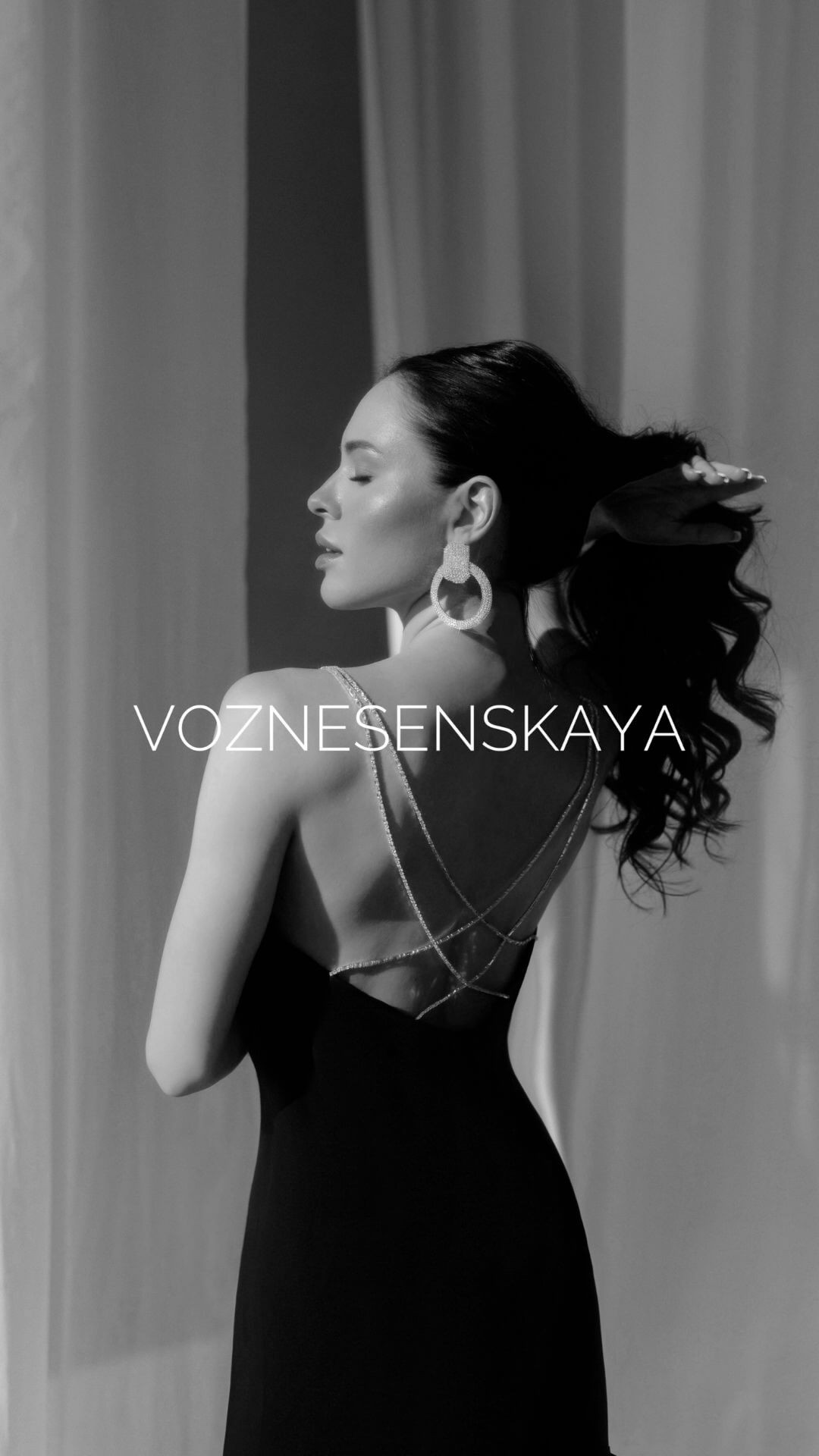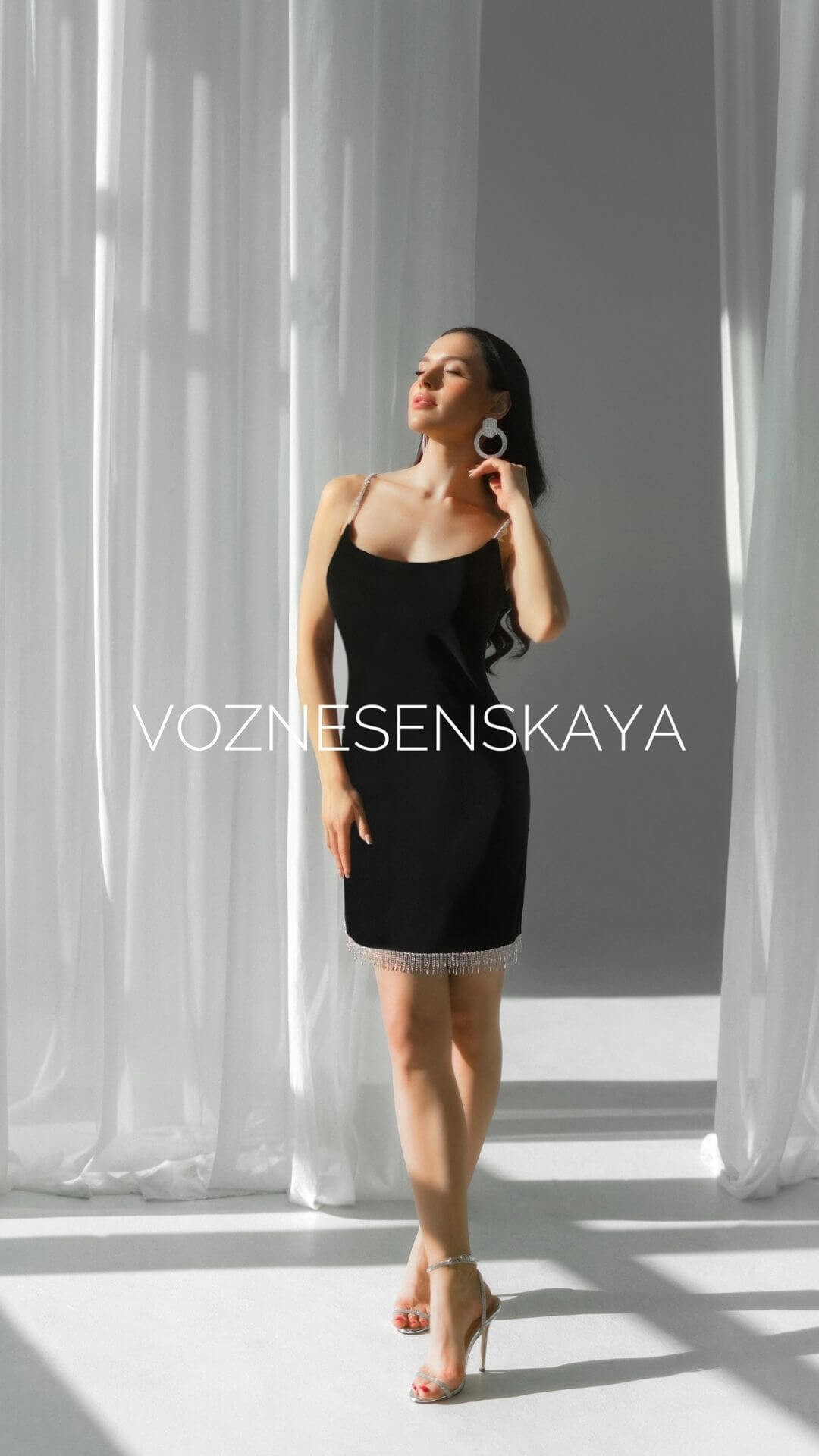 How to order tailoring of a dress in the Voznesenskaya atelier?
In order to make the dress of your dreams, you can contact one of our ateliers in Kiev. On the spot you will be provided with detailed advice, we will talk about the cost and timing of the order for dress tailoring. For people who want to use our services, but do not live in Kiev, we provide the opportunity to tailor a dress according to your measurements online. We can solve all possible questions regarding the color and the availability of accessories through video communication. We can safely send the finished product to you by agreement. "New Mail"
Our studio will do everything possible to make you satisfied, we guarantee the quality of our work 100%.