The beauty and uniqueness of karakul is undeniable. However, what if you want to update your wardrobe, but you don't want to part with your favorite thing? The answer is simple: alter an astrakhan fur coat in the studio. Experienced craftsmen will help you choose a new model.
The noblest fur of broadtail (astrakhan) has a number of advantages that distinguish it from other furs. Durability, hygroscopicity and moderate thermal insulation make products made of this precious fur especially graceful, and the silhouette – more sculptural. Order tailoring of a broadtail fur coat & ndash; this is a much more correct decision than buying a finished item in a store. Plus it's always possible alter an astrakhan fur coat, if the style is outdated or you just want to change!
Astrakhan fur (broadtail fur) is perfect for early spring and wears beautifully all autumn. Alter the astrakhan fur coat in Kiev or any other thing made of fur individually for you can be relatively inexpensive – the main thing is to really turn to professionals! Call only the Voznesenskaya Flagship Fashion House – only we have masters with experience since 2000, who will not spoil the fur!
ТOnly professionals can qualitatively alter a fur coat made of astrakhan or broadtail. Only specialist furriers of the highest category know how to sew an astrakhan fur coat or alter an astrakhan fur coat, observing a number of secret, sophisticated technologies and non-standard seams.
Knowledge of these seams, which are used to grind off the skins of astrakhan or broadtail in the details of an exclusive coat, fur coat, is not visible in the manufactured product made of astrakhan fur. That is, the seams seem to dissolve in astrakhan or karakul. Of course, we can, at your request, make non-standard changes to products made from karakul or broadtail skins. On the other hand, seams can be used to emphasize, add complexity to the line and modernize the product from a standard to a non-standard designer exclusive.
Alter an old-style astrakhan fur coat – from mother's or grandmother's astrakhan fur coat - it is quite possible when contacting our specialists. There are many new styles that will give an old fur coat a new second life! It will be difficult for anyone to guess that a light fur coat has been altered into a new light silhouette. Your fur coat or coat will certainly delight you at the beginning of winter or early spring, when it is no longer quite appropriate to wear a coat made of thick, bulky or long-piled fur.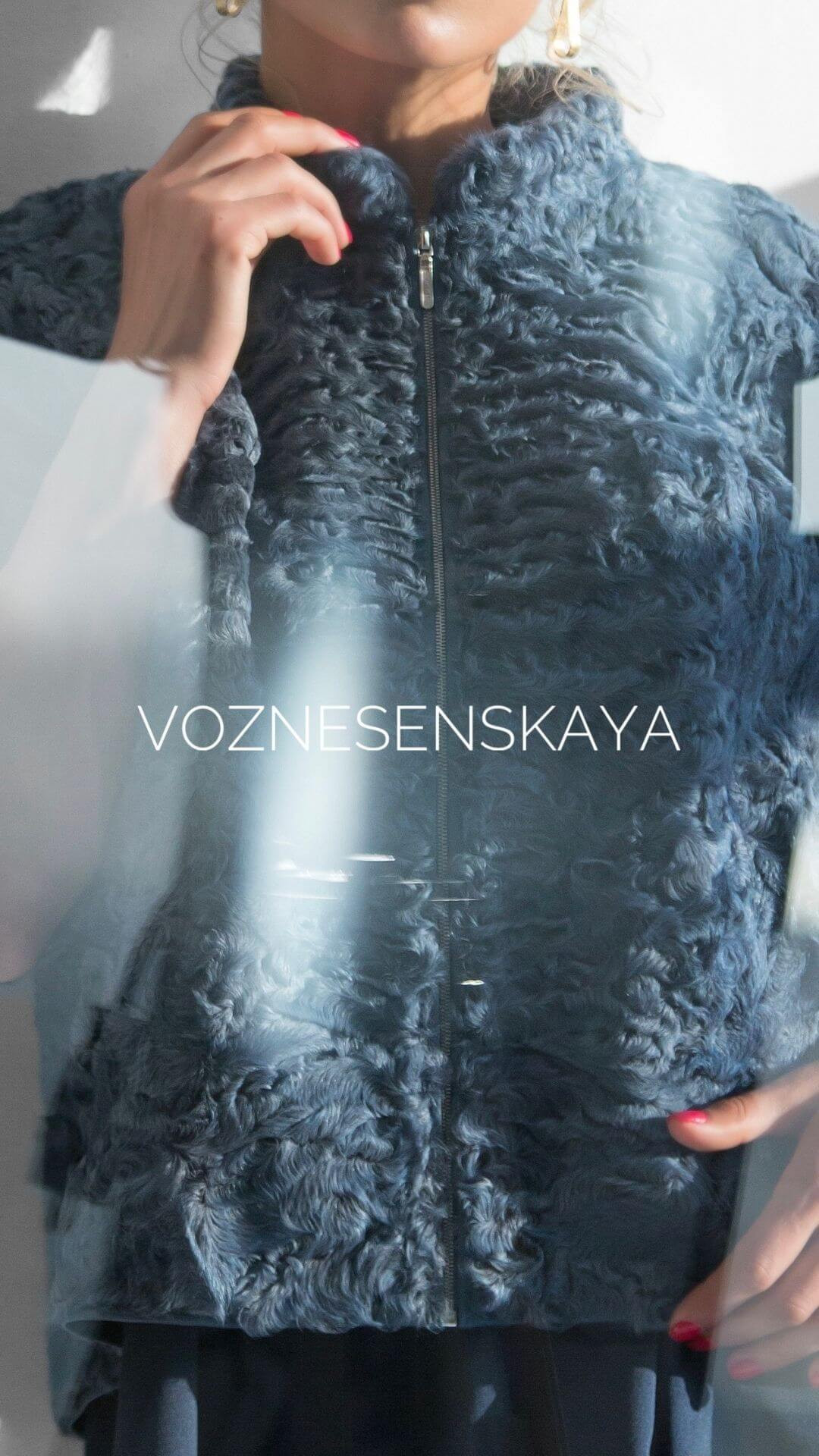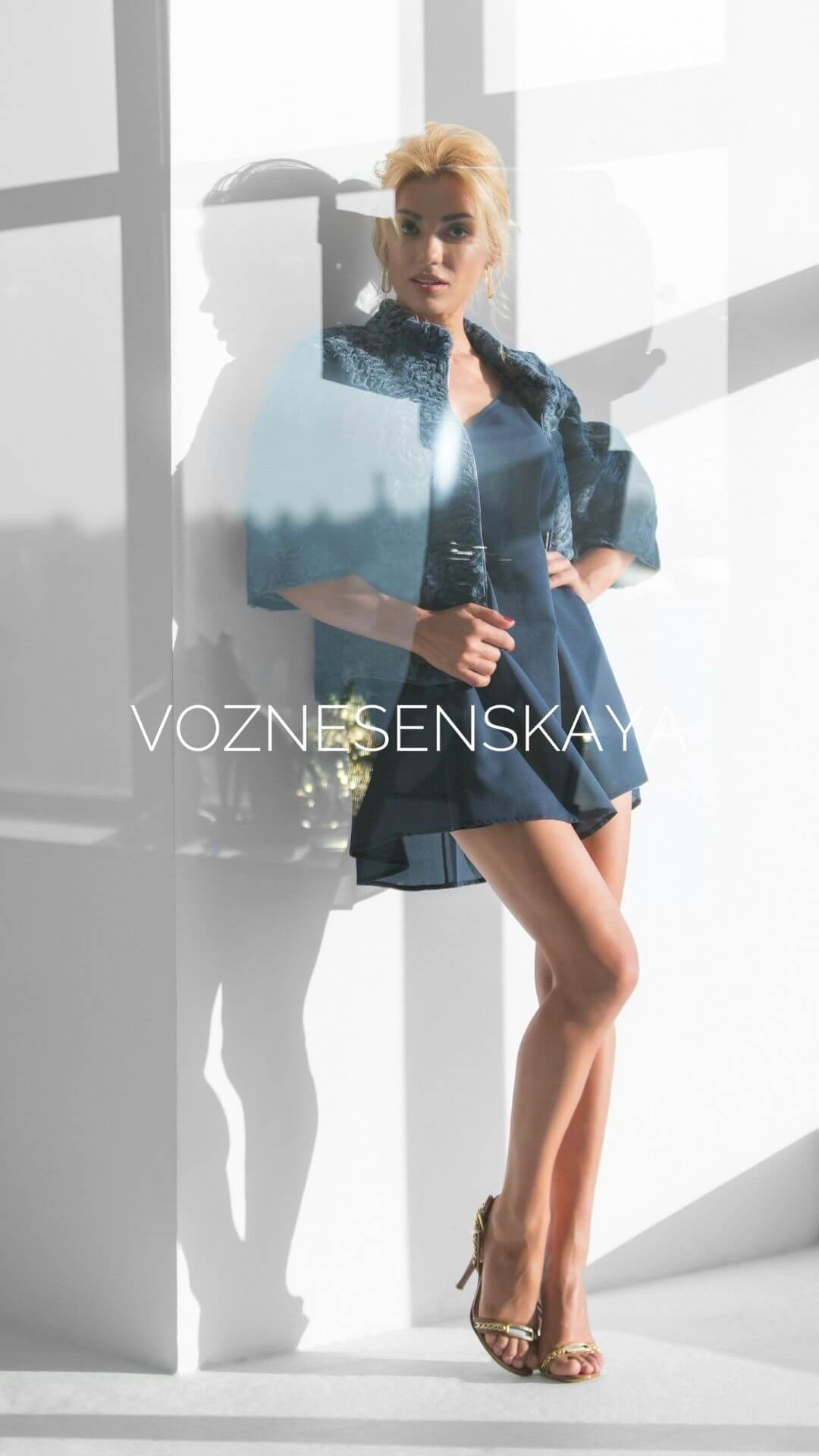 In case of emergency – reception by appointment.
Recommendations: how to alter an astrakhan fur coat
Short-haired karakul (Swakara) has another very enviable quality, it does not increase the volume of products. Thanks to its fine and durable texture, things sewn from it are very light and warm. It is also worth noting the incredible beauty of the unique pattern – moire. The lacquer sheen of small curls like a winding snake running over the skin looks great.
Another wonderful quality of karakul, broadtail and, in general, the entire curl group. Thanks to its thick, multidirectional curl of seams, it becomes invisible at all, and any product turns into a single solid monolith of adorable curly women. A coat, jacket or cardigan made of astrakhan, broadtail or goat in beauty and cut lines are not inferior to light overcoat fabrics. They are worn for a very long time and almost never go out of fashion. Let's remind: alter an astrakhan fur coat or any other outdated product is always available! Just contact the specialists of the Voznesenskaya Flagship Fashion House.
The myth that karakul – black and heavy, long debunked by new advances in hides. We offer an innovative approach to this distinctive fur. For this we select only the best raw materials from professional suppliers and breeders. The skins are light and strong with good leather stretch and iridescent curls. It is not only pure black absolute, but also chocolate, dark chocolate, milk-gold, graphite, golden-beige, pearl and other shades.
If desired, you can use bleached skins and paint in any color. Considering the Italian manufacture of hides, this raw material does not lack a huge potential in the field of fur finishing and fur design. In terms of their strength and durability, the skins are unusually thin and light. This is another reason why it is worth ordering an alteration of an astrakhan fur coat or fur product from us. We understand how dear a thing is to you, and at the same time we realize your desire to renew!
Thus, it is possible to step forward and move away from bulky, heavy fur coats towards lightness and flexibility of the cut. This is already a new line of modern ultra-fashionable things, form-fitting silhouettes and original cuts. For example: a little black dress over the knee with a zip at the back and a dropped shoulder. The astrakhan is brilliantly suitable for combination with another image – for example if you ordered sewing a wedding dress, and a festive event will take place in winter, you should definitely order sewing a fur coat. An excellent option would be broadtail fur or sewing a mink coat. In order to alter an astrakhan fur coat, there are many options. The main thing – contact the Voznesenskaya Flagship Fashion House.
For example, such a simple-looking model from silky, fine-wooled, absolutely black astrakhan fur will turn into a masterpiece, and you – become irresistible. Or a straight cut milk coat with a cutout «chanel» and patch pockets and sleeves ¾ from a thin bleached goat with a string of natural pearls and patent leather shoes – this could be the envy of Coco Chanel herself. But from a tight-fitting dress to a figure below the knee, but with a deep neckline, sewn from chocolate-colored broadtail – do not take your eyes off at all. It looks especially luxurious when the fur is correctly laid out, when the snake of curls is located exactly in the center of the back and in the center of the front. Professionally alter an astrakhan fur coat always better at a tailor shop – only we have real professionals.
Perfect fit will be emphasized by a fitted jacket with a peplum made of a very beautiful two-tone Bukhara astrakhan fur. It has overflows from dark graphite to light gray, its back is darker than the tummy. Thanks to these overflows, it emphasizes the silhouette especially well. All this beauty and not only this one can be modeled and sewn in our Voznesenskaya Fashion House. At your service is a designer and competent, certified masters who are ready to help you in the implementation of your ideas.
But what to do if you already have an astrakhan fur coat, but the style is outdated for a long time and in some places you can see bald spots and bald spots? There is always a way out, and this, of course, – complete overlap. In astrakhan fur and in any other of the curled group, no seams are visible and there is no strict orientation of the hair, therefore, the replacement of parts or their restoration is carried out as efficiently as possible. Your product is disassembled into cut pieces or skins. All spoiled areas of fur are removed and sent to a professional fur factory dry-cleaner. There, the fur is cleaned from grease and dirt, and is also processed from pests. Further, from what is suitable for use, our masters will tell you what to sew and in what style. In case of a shortage of fur, you can buy it from us, but subject to the availability of exactly the same semi-finished product. If it is not possible to choose such a fur, then it is possible to combine it as if it was the original idea of ​​the designer.
The combinations are as versatile as our and your imagination will suffice, for example:
combination of astrakhan fur with suede, leather, reptiles: for example, a parka made of fur with a zipper and trimmed with python or cobra leather;
fur with fur: black astrakhan fur with white polar fox fur in a strict elongated vest over the knee will look unapproachable and emphasized elegant. Individually alter an astrakhan fur coat or the specialists of the Voznesenskaya Flagship House of Fashion will always help you to sew an exclusive fur product. But a white cloud of fluffy fox hair on a black background will add a touch of romance;
fur with textiles: light asymmetrical coat without lining for autolady made of gray astrakhan fur and just in tone with woolen boucle. Bouclé fabrics also have a certain dampness and sometimes curl. This light cape will keep you warm in cool weather and will not be hot inside the car;
fur with lace or embroidery – another combination that can be applied if you wear this thing inside a building or under outerwear.
Is it possible to imagine a fur skirt? Yes! Knee length and bow folds on a wide belt, complete with a jacket fastened with vintage buttons. Only wide crocheted lace can be sewn on the bottom of the skirt. And the jacket will have a lace collar. Or it will be a strict black cardigan with bright poppies or carnations embroidered on it. It can be anything within a reasonable range of combinations of colors, textures and other nuances. There is a chance to implement many options, even if just alter an astrakhan fur coat. Not to mention the fact that to sew another astrakhan fur coat – better!
Thus, any repair or overlap can turn the most ordinary-looking piece of fur with disheveled swirls into an elite and noteworthy thing that you will certainly be proud of. Just a little of your patience, the skill of our craftsmen and, of course, love from the Voznesenskaya Flagship Fashion House.