Today, products from mink and other furs are fashionable status items that should fit perfectly on the figure.
If you decide alter a mink coat - it is absolutely the right decision and quite a reasonable alternative to buying a new thing. As a result of altering a mink coat, a completely new model can be obtained, or the style of an old coat can become more interesting and modern. Mink coats have long ceased to be extremely warm clothing.
Qualitatively alter a mink coat for comfort in wearing so that it becomes indispensable again from autumn to spring, it is quite possible. Mink fur is unique in that things made from it are lightweight, practical and not only keep you warm on cold days, but also do not soar during the off-season. Real women of fashion have long since replaced heavy sheepskin coats for graceful fur coats.
But what if you have an old high-quality fur coat, but the style is no longer relevant, and there is still nothing to wear? Or is there a mother's good-quality fur coat hanging in the closet, but its silhouette has long been outdated? Just for such cases, there is an excellent solution – reshape, alter a mink coat, turning an old thing into an elegant outerwear. The most correct decision would be to apply for this in the studio of the Voznesenskaya Flagship Fashion House. Why exactly the studio of the Voznesenskaya Flagship Fashion House?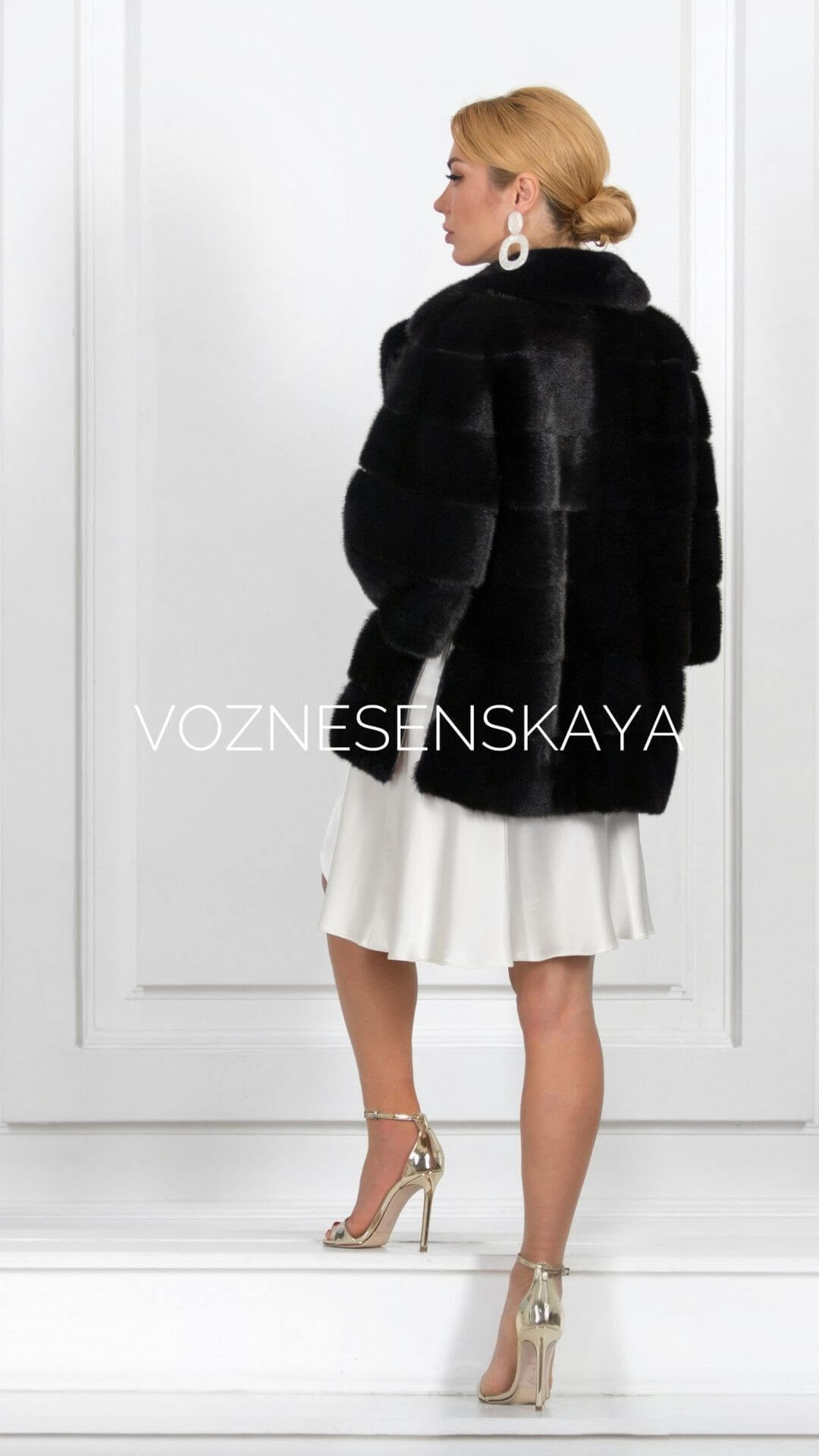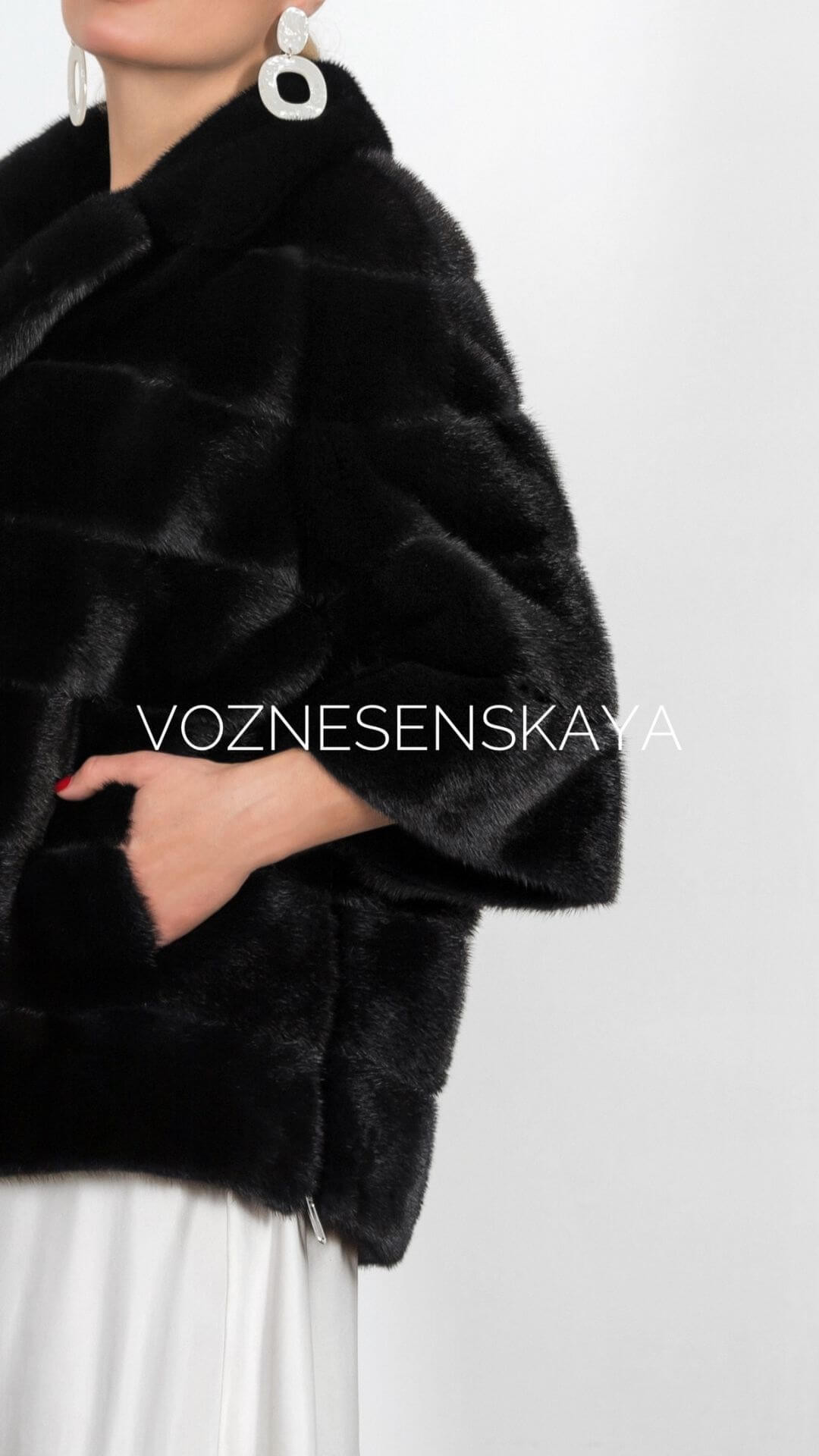 A master with extensive experience can alter a mink coat
More than one hundred elite mink products have passed through the experienced hands of our furriers. Specialists of the Voznesenskaya Flagship Fashion House can correct any problem that arose during the operation of a fur garment – traces of moth activity, creases and natural abrasions of fur, spoiled lining, broken or loosened hooks, torn parts, we will remove the worn out axial pile, replace the burnt fur coat in the sun with a new fur with a selection of furs, green mink details, remove or make a transfer in the fur.
We will make optics for the blue yellowed mink with the elimination of yellowness. We paint the yellowed cross and dip it in any color you want. Recall that the cross is a variety and type of mink with a black or dark gray, sometimes brown color along the ridge, often after 5-6 years of under filling it turns yellow naturally.
No matter how serious the problem seems to you, timely repair, restoration of furs and high-quality alteration of a mink coat is the most correct, competent and economical way to get «new» fur coat. A fur coat is, after all, animal fur. And since you already have precious furs, you should not throw it away or give it to someone, even if it deteriorates over time or the style has gone out of fashion. Our furriers in tandem with new technologies of the fur industry will quickly bring to life the new silhouette of your fur coat, carry out minor or major repairs of the fur coat, completely or partially transform its model through altering the mink coat and add the necessary details.
The most important thing is to know, as soon as you find any problem with a mink coat, you should not try to fix it yourself or give it to dubious masters without diplomas and certificates for working with fur. After all, natural fur – it is very difficult «organism», which does not tolerate an amateurish approach. It can be very difficult to fix the problem after inexperienced hands. And without adding new fur, sometimes it is not at all possible.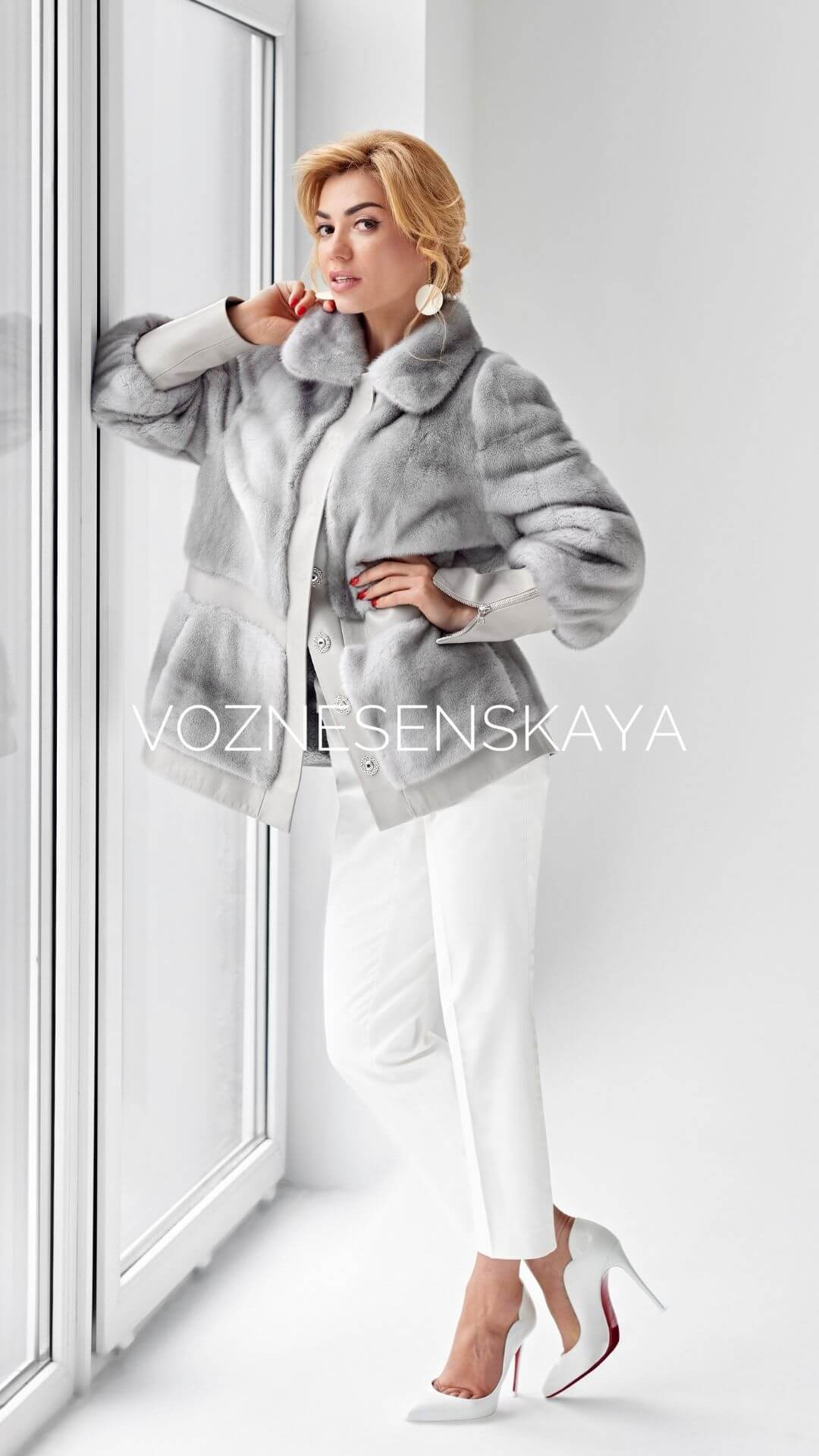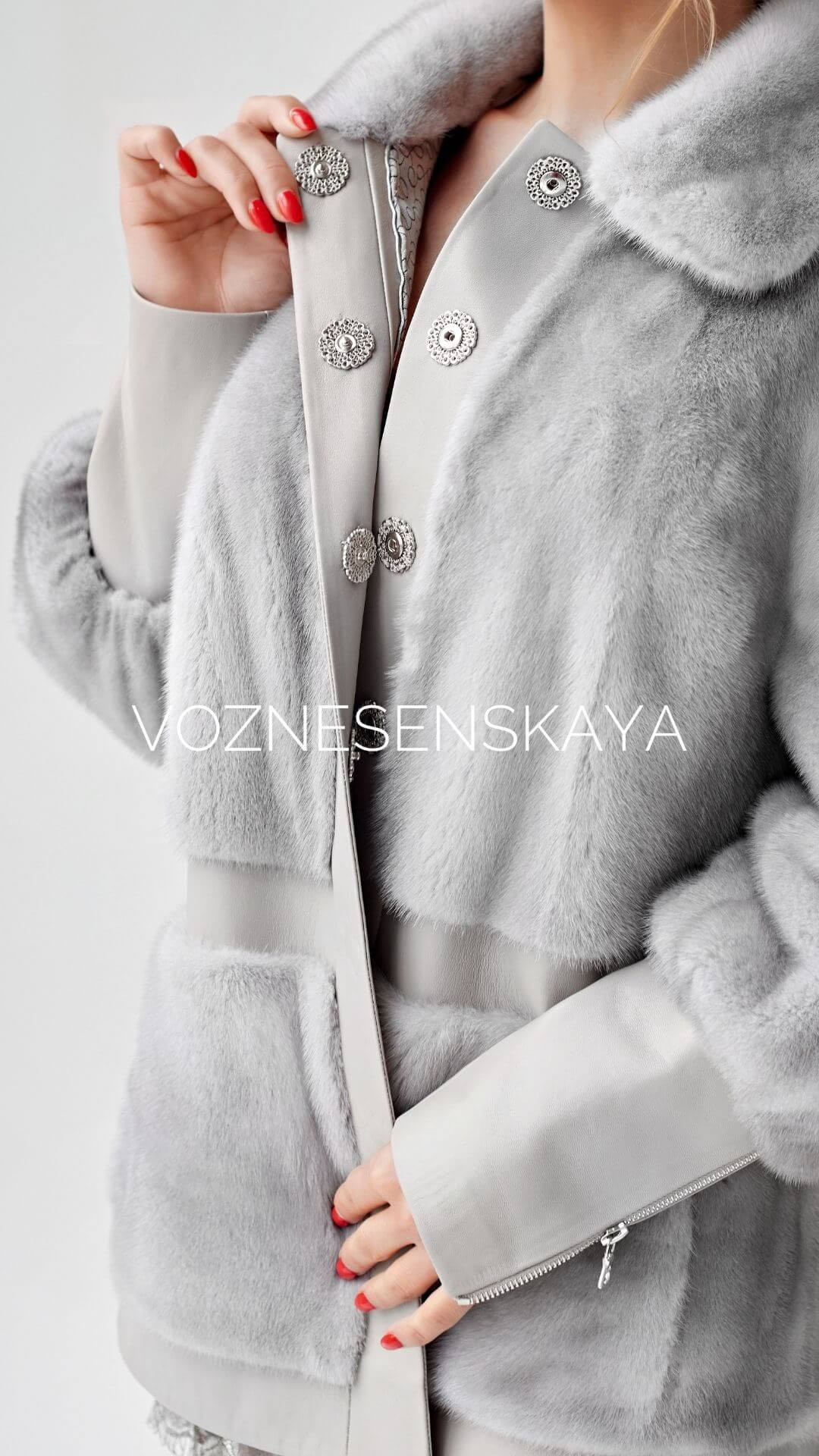 How will the atelier help to alter a mink coat?
Turning to the leading fur designers in Ukraine - the Voznesenskaya Flagship Fashion House, you can count on such service work on fur, which includes: repair of a mink coat, complete restoration of a mink coat and a highly qualified complete alteration of a mink coat with a global change in the style of a mink coat or fur products. Read about the new models of fur coats 2017-2018 in our article.
The work on altering a mink coat takes place in several stages. First, a mock-up is made of fabric with new lines in the format of modern trends, but, of course, taking into account all the wishes of the Client. When trying on in a mock image, we immediately see where we need to add, subtract or change a detail, or change the lines of the future style.
The mock-up is made so that we hear the exact wishes of the customer, and also make our recommendations in the fur silhouette.
There is no need to doubt the professionalism of our furriers. The specialists of the Voznesenskaya Flagship House of Fashion never shred expensive fur right away, but competently approach the tasks of altering a mink coat. In fact, professional alteration of a mink coat is almost like sewing a fur product from new raw materials. The result is a unique new fur product.
Atelier's services for altering a mink coat may include:
high-quality alteration of a mink coat with a complete change of style in accordance with the fashionable trend of autumn and spring of the new season;
partial cutting of a mink coat in order to add fashionable elements, changing the length of the coat, the length and shape of the sleeve, the model of the collar or hood;
changing the silhouette of a mink coat – maybe you want a more fitted thing, or maybe vice versa – fashion silhouette «barrel» and other unique models, silhouettes with mink or other fur;
fixing or blocking the mink hood that pulls back, or when this detail in a fur coat lies uncomfortably on the shoulders, brings other troubles. Know that this is not a problem either - we will fix and fix everything;
replacement of the lining - so that the external condition of the fur coat matches it «inner peace», you need to change the lining in time for a new, more durable or more modern one.
we also offer when replacing the lining in a fur coat to carry out a complete two-phase factory ECO dry cleaning for fur;
finishing of a fur coat with leather or textile elements is possible;
additional service for our clients – factory professional gentle two-phase eco - dry cleaning for fur with fluffing and polishing of fur (for more details, see the article Dry cleaning of a fur coat);
expert assessment of fur.
Professionally alter a mink coat means to be able to change the direction of the pile in the opposite direction or vice versa. This atelier service also allows you to lay out the fur crosswise or diagonally, or completely change the silhouette in fur. Our modern equipment and the qualifications of skilled furriers, specialists in the fur industry, allow us to take on the most difficult work with fur and successfully implement all non-standard ideas with fur. We will save your wallet from buying a new fur coat by changing the old one beyond recognition. None of your loved ones will even suspect that you have made a luxurious new thing out of an old fur coat with new lines in accordance with the new trend - an ideal silhouette for your image.
Individual alteration of a mink coat – this is a new luxurious and unique image! Or maybe you want to make a sheepskin coat from a fur coat, a vest from a fur coat, and a purse from a vest a scarf or muff? Or sew a parka from an old fur coat with a natural fur lining, which is very fashionable this winter? We will implement any of your ideas and wishes, we will take into account the individuality of your image and, undoubtedly, in the subtleties we will fulfill those details that you wish to see in your silhouette.
Even if the fur is not enough for the embodiment of your most daring ideas, then from the range of our fresh raw materials of mink and other furs, it will be possible to choose a suitable addition. We have a very large assortment of fur!
Or you can even order an individual designer tailoring of a fashionable fur coat from our fresh furs - a new supply of fur from the Voznesenskaya Flagship Fashion House. It will be an exclusive, unique product that will highlight your individuality and style. We have a large assortment of applied materials and accessories, filling materials and accessories specifically for fur. True fashionistas do not go to shopping malls, they trust experienced designers!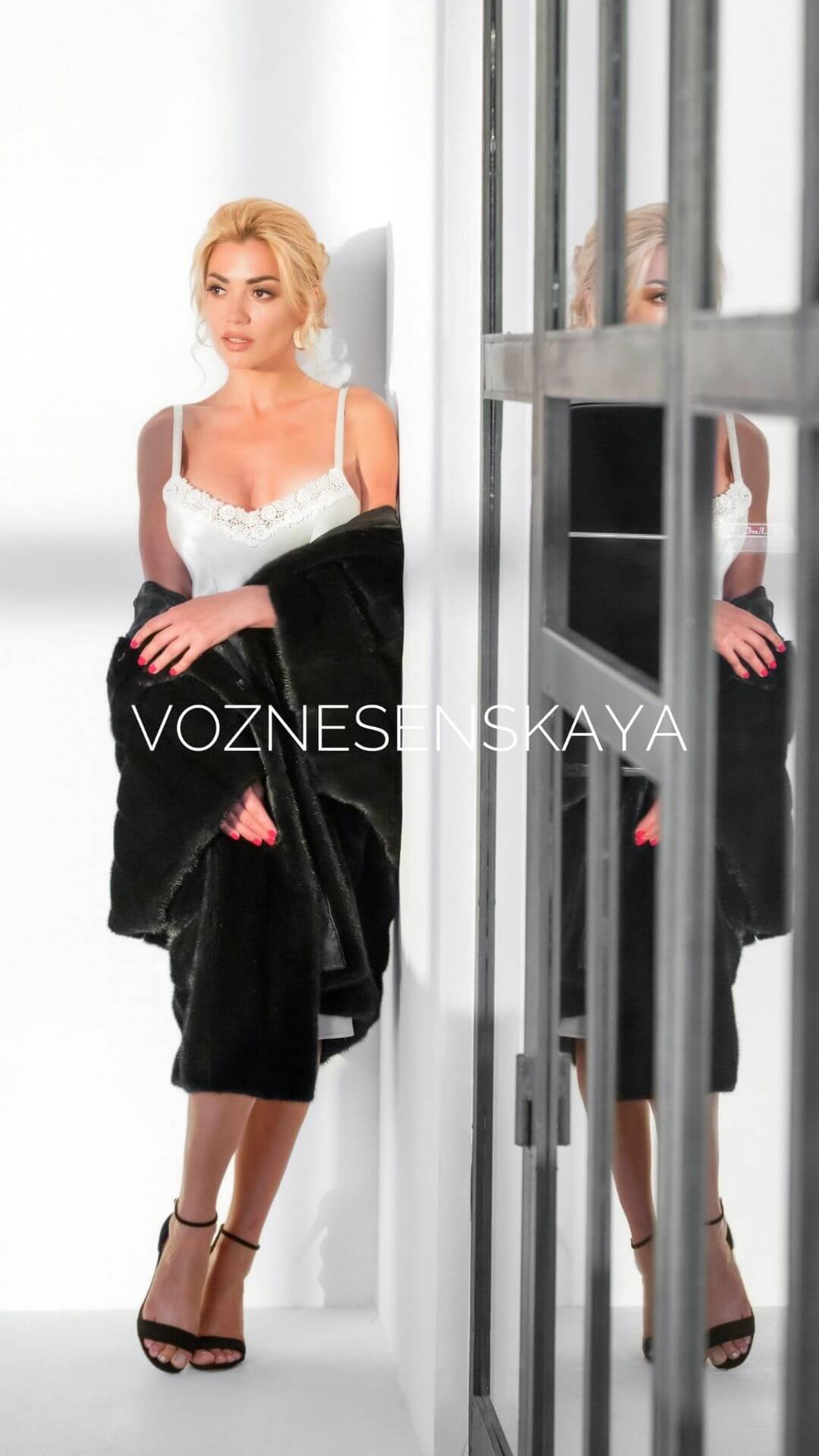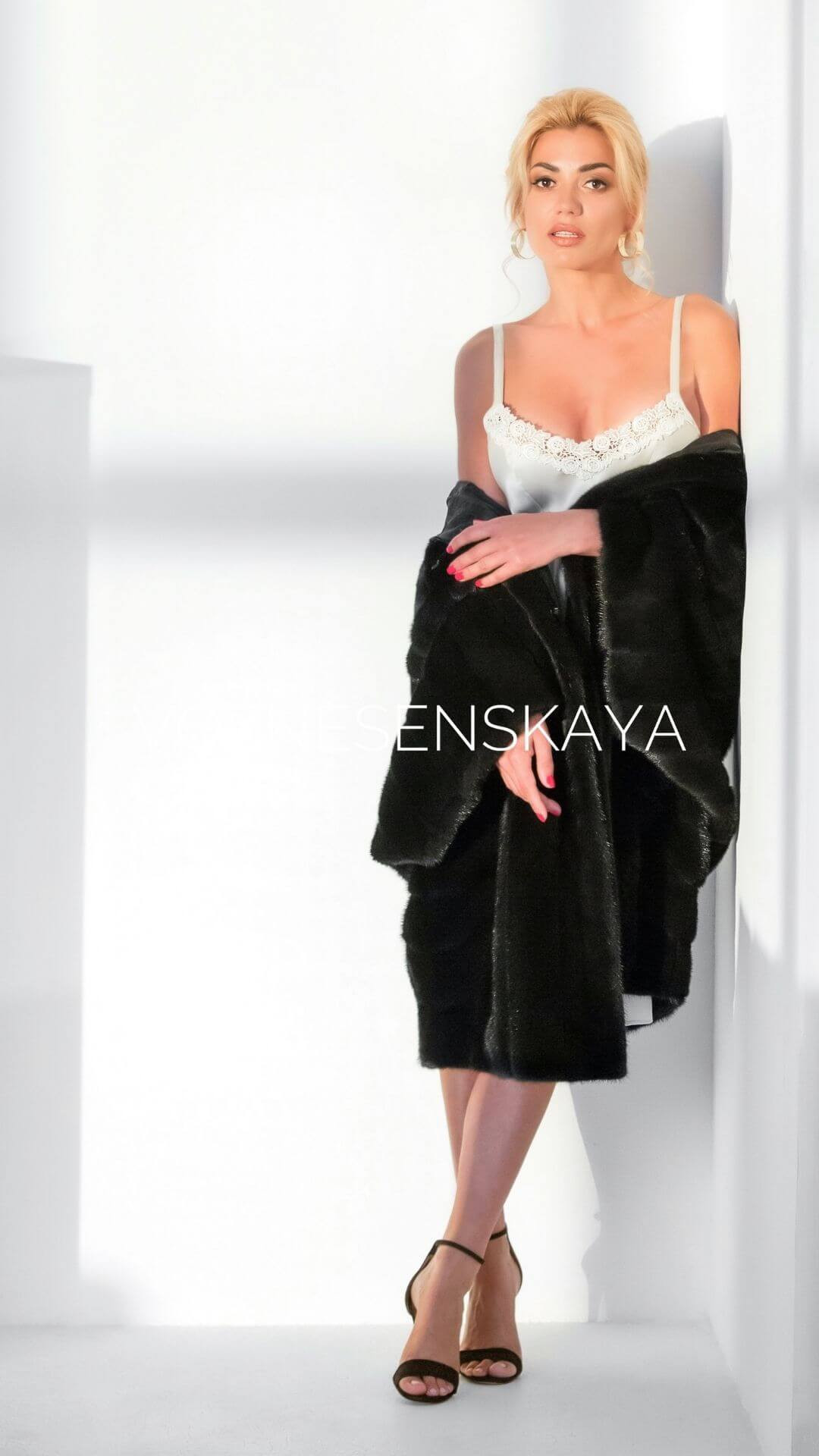 To professionally alter a mink coat in Kiev
The main profile of the Voznesenskaya Flagship Fashion House is leather and fur. We are the best in our professional niche! Many years of experience and the highest level of skill of the furriers of the studio of the Voznesenskaya Flag House of Fashion allow us to offer our clients almost unlimited service for the repair and alteration of mink coats and various expensive furs, even such as: a capricious chinchilla, expensive sable, luxurious marten, light and vulnerable sheared mink, expensive broad tail Swakara, long-haired black fox and much more.
Our pricing is loyal, average in Kiev, do not forget that you trust highly qualified fur specialists. Regular Clients will definitely receive a pleasant discount. Our fur atelier is the only one in Kiev that can offer urgent repair of a mink coat within a day or even a few hours, a two-phase, gentle factory ECO - dry cleaning for chinchilla fur, classic mink, sheared mink, sable, marten, broad tail, fox and other furs ...
We work six days a week in order to be able to bring your clothes back to life at any time. We guarantee a high level of service and safety of things!
We invite you to visit our studio at any time convenient for you! We are waiting for your call!